| | | |
| --- | --- | --- |
| | Professional Fishing 2 confirmed for Xbox One, Xbox Series, PS4, PS5, and PC | |
Professional Fishing 2 confirmed for Xbox One, Xbox Series, PS4, PS5, and PC

Publisher Ultimate Games S.A. and Polish development studio MasterCode revealed that Professional Fishing 2, the next installment of the popular fishing series, is coming to Xbox One, Xbox Series, PlayStation 4, PlayStation 5 and PC. The game will be available this September in early access on PC.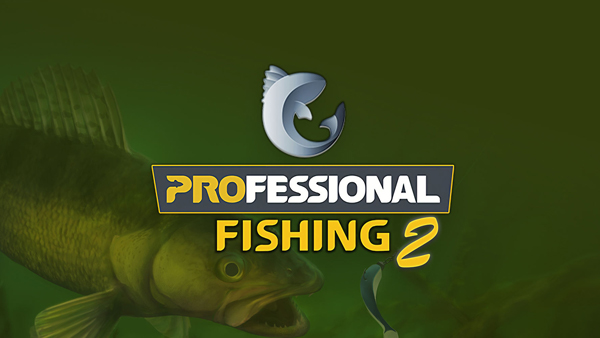 Professional Fishing 2 is a realistic fishing game focused on both the single-player and multiplayer experience. As announced by MasterCode, the new installment will be even more realism-oriented than the first game. The developers have announced new features such as larger fishing grounds, more fishing methods and fish species, as well as far more extensive multiplayer modes.
The new game will also feature survival and hunting elements, and an important role will be played by moving between fisheries in one's own vehicles or by public transport.
For the Steam Early Access release, the developers are preparing one very large map, characteristics of which are based on Central and Eastern Europe. The final version of the map will cover a dozen or so square kilometers, and it will have various bodies of water, including small and large lakes, various rivers, ponds, oxbow lakes, and the sea.
"We will include many new features in Professional Fishing 2. For instance, players will be able to choose if they prefer first-person or third-person perspective. In addition, the multiplayer modes will include duels, tournaments, leaderboards, and other interesting features, while those who prefer playing alone will be able to enjoy loads of exciting challenges,"
says Mateusz Zawadzki – CEO of Ultimate Games.
A free demo intended to give a taste of the full version will be released on PC this July. It will allow the players to familiarize themselves with one of the game's regions. The demo will not be time-limited and will feature a single-player mode with online functionality.
Professional Fishing 2 Features:
Realistic fishing game
Varied single-player and multiplayer modes
First-person and third-person camera perspective
Large fishing grounds and many fish species
A wide range of fishing equipment
Various fishing methods
Elements of survival gameplay and hunting
Professional Fishing 2 is scheduled to release via early access on PC (Steam) this September. The game will most likely arrive on Xbox One, Xbox Series, PlayStation 4, and PlayStation 5 consoles in 2024.
Discover more video game news, release dates, previews, and upcoming games for Xbox One, Xbox Series X|S, Windows PC, Steam, GOG & Epic Store by following @XONEHQ on Twitter, Instagram, and Pinterest, or subscribe on YouTube. You can also download the free Xbox News app for Android.
News Source:
XBOXONE-HQ.COM
"
| | | |
| --- | --- | --- |
| | Related Stories | |

| | | |
| --- | --- | --- |
| | Most Popular | |

| | | |
| --- | --- | --- |
| | Rate this Article | |
| | | |
| --- | --- | --- |
| | Associated Topics | |



| | | |
| --- | --- | --- |
| | Xbox Tutorials Database | |

| | | |
| --- | --- | --- |
| | Xbox Tutorials Database | |

| | | |
| --- | --- | --- |
| | Xbox Download Stats | |

| | | |
| --- | --- | --- |
| | Site Statistics | |

| | | |
| --- | --- | --- |
| | Site Statistics | |

HQ Online Statistics
Members: 0 | Guests: 914 | Xbox Live Tags: 4,376


Forums

Active Users: 586

News

Active Users: 61

Your Account

Active Users: 61

Home

Active Users: 44

Profile

Active Users: 36

Xbox Games

Active Users: 29

Xbox Homebrew

Active Users: 25

Downloads

Active Users: 25

Xbox Tutorials

Active Users: 14

VIP Signup

Active Users: 8

View More Detailed Statistics

| | | |
| --- | --- | --- |
| | Site Statistics | |

| | | |
| --- | --- | --- |
| | Popular Xbox Games | |
Toxic Grind
Page Views: 253,760

Injected with deadly toxin, ride through 14 sets recreated from famous locations and time periods in the first ever mission-based BMX game. The only way to survive the deadly game show is to complete ..

More Xbox Games

| | | |
| --- | --- | --- |
| | HQ Network Affiliates | |

| | | |
| --- | --- | --- |
| | Xbox-Hq.Com - Archived News | |

Monday, November 27
How the Official Soundtrack of Luna Abyss Was
published by: BigJ | Page Views: 19 | Comments: 0

Friday, November 24
Quadroids is coming soon for Xbox, PlayStatio
published by: BigJ | Page Views: 30 | Comments: 0

Thursday, November 23
Join the Rugrats in a new game coming to cons
published by: BigJ | Page Views: 29 | Comments: 0

Tuesday, November 21
INDIE Live Expo Returns December 2-3
published by: BigJ | Page Views: 24 | Comments: 0
Eiyuden Chronicle: Hundred Heroes launches on
published by: BigJ | Page Views: 30 | Comments: 0
Ikonei Island: An Earthlock Adventure Signs T
published by: BigJ | Page Views: 31 | Comments: 0

Monday, November 20
UNDEFEATED: Genesis announced for consoles an
published by: BigJ | Page Views: 45 | Comments: 0

Friday, November 17
Killing Floor 3: Get A Behind-the-Scenes Look
published by: BigJ | Page Views: 54 | Comments: 0

Thursday, November 16
New XBHD Update Enhances Brightness Capabilit
published by: ozzy | Page Views: 55 | Comments: 0
FRONT MISSION 1st Remake Limited Edition arri
published by: BigJ | Page Views: 53 | Comments: 0
SOEDESCO Welcomes Kyodai as its Latest Develo
published by: BigJ | Page Views: 48 | Comments: 0

Wednesday, November 15
Tribe: Primitive Builder confirmed for Xbox S
published by: BigJ | Page Views: 50 | Comments: 0

Tuesday, November 14
Sociable Soccer 24 is heading to Xbox Series,
published by: BigJ | Page Views: 70 | Comments: 0

Monday, November 13
SelectaPlay Announces Dark Atlas: Infernum fo
published by: BigJ | Page Views: 97 | Comments: 0

Friday, November 10
Promenade hits Xbox, PlayStation, Switch and
published by: BigJ | Page Views: 92 | Comments: 0
"Spellcaster University" Is heading to Xbox,
published by: BigJ | Page Views: 49 | Comments: 0

Thursday, November 09
"Button City Soccer Days'" drops a new consol
published by: BigJ | Page Views: 65 | Comments: 0
SOEDESCO Welcomes Kyodai as its Latest Develo
published by: BigJ | Page Views: 48 | Comments: 0

Wednesday, November 08
Barbarian Saga: The Beastmaster is coming to
published by: BigJ | Page Views: 93 | Comments: 0

Tuesday, November 07
Discover the Real Places that Inspired Tamara
published by: BigJ | Page Views: 130 | Comments: 0

Monday, November 06
Free-to-Play Shooter 'Delta Force: Hawk Ops'
published by: BigJ | Page Views: 90 | Comments: 0
Story-Driven Shooter 'Memory Lost' lands on X
published by: BigJ | Page Views: 119 | Comments: 0

Friday, November 03
JSAUX's First Accessories for ROG Ally Out No
published by: BigJ | Page Views: 126 | Comments: 0
Still Wakes the Deep splashes onto Xbox Serie
published by: BigJ | Page Views: 138 | Comments: 0

Thursday, November 02
Morkull Ragast's Rage announced for Xbox Seri
published by: BigJ | Page Views: 134 | Comments: 0

Wednesday, November 01
Retro RPG Born of Bread releases in December
published by: BigJ | Page Views: 158 | Comments: 0
Football Manager 2024 kicks off on November 6
published by: BigJ | Page Views: 170 | Comments: 0

Tuesday, October 31
Learn How the Official Soundtrack for Luna Ab
published by: BigJ | Page Views: 163 | Comments: 0
INDIE Live Expo Is Back Dec. 2-3 with Winter
published by: BigJ | Page Views: 171 | Comments: 0

Monday, October 30
"Ebenezer and The Invisible World" launches o
published by: BigJ | Page Views: 197 | Comments: 0

Thursday, October 26
'Worldless' coming to Xbox One, Xbox Series,
published by: forahobby | Page Views: 200 | Comments: 0

Wednesday, October 25
Parcel Corps confirmed for Xbox Series X|S, P
published by: forahobby | Page Views: 156 | Comments: 0

Monday, October 23
Killing Floor 3 Coming to Xbox Series, PS5, a
published by: forahobby | Page Views: 186 | Comments: 0
Killer Klowns from Outer Space: The Game Anno
published by: forahobby | Page Views: 184 | Comments: 0
Monaco Esports Signs World's Top Fortnite Duo
published by: forahobby | Page Views: 286 | Comments: 0
Outstanding Features of Online Casinos in Aus
published by: BigJ | Page Views: 191 | Comments: 0
#Little Nightmares III Returns On All Platfor
published by: forahobby | Page Views: 228 | Comments: 0

Friday, October 20
Retro turn-based RPG Terra Memoria gets a new
published by: forahobby | Page Views: 179 | Comments: 0

Thursday, October 19
NARUTO X BORUTO Ultimate Ninja STORM CONNECTI
published by: forahobby | Page Views: 207 | Comments: 0
SteamWorld Build Is Heading To Xbox Game Pass
published by: forahobby | Page Views: 192 | Comments: 0


News Archive