| | | |
| --- | --- | --- |
| | Dragon's Lair Trilogy Digital Pre-order Now Available For Xbox One | |
Dragon's Lair Trilogy Digital Pre-order Now Available For Xbox One

Dragon's Lair Trilogy is now available for digital pre-order and pre-download on Xbox One.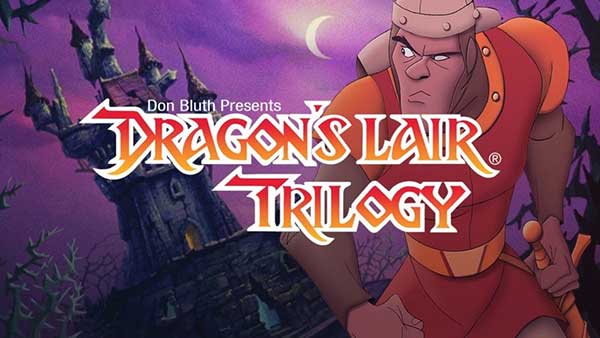 The Dragon's Lair Trilogy includes all three arcade classics! Dragon's Lair, Space Ace and Dragon's Lair 2: Time Warp.
In Dragon's Lair, you play the heroic Dirk the Daring, a valiant knight on a quest to rescue the fair princess from the clutches of an evil dragon!
Space Ace will have you take control of Ace - Defender of justice, truth, and the planet Earth! Ace is being attacked by the evil Commander Borf. Struggle with Dexter to regain his manhood. Destroy the Infanto-Ray. Defeat the evil Borf! Be valiant space warrior, the fate of Earth is in your hands!
Dragon's Lair II: Time Warp once again has you leading Dirk on a perilous quest! Spirited away to a wrinkle in time by the evil wizard Mordroc, Princess Daphne will be forced to marry the wicked Mordroc unless Dirk can save her. Once the casket of doom has opened, Mordroc will place the death ring upon Daphne's finger in marriage, and she will be lost forever in the Time Warp.
Developed by Digital Leisures Inc., Dragon's Lair Trilogy will be available on May 18, 2019 for $19.99. The game includes 12 Xbox achievements worth 1000 gamer score. Check out the complete list of achievements for Dragon's Lair Trilogy here.
Click here to pre-order Dragon's Lair Trilogy for Xbox One
For more information, browse through all of our Xbox coverage via the
Xbox One Games
hub, and don't forget to follow us on Twitter, YouTube, Google+ and Facebook for the latest Xbox news & rumors, previews,
upcoming Xbox One games and release dates
,
Xbox screenshots & wallpapers
,
Xbox One Video Game Trailers
,
ID@Xbox games
,
Xbox Achievements
and Games with Gold updates."
---
Friday, May 17 @ 20:29:45 CDT (16 Page Views)
(comments? | Score: 0)
published by: forahobby | Discuss in our Forums: here
| | | |
| --- | --- | --- |
| | Ghost Recon Breakpoint Release Date, Digital Pre-Order And More | |
Ghost Recon Breakpoint Release Date, Digital Pre-Order And More

Ubisoft announced that Tom Clancy's Ghost Recon Breakpoint, the next instalment in the Ghost Recon franchise, will be available from October 4th 2019 on the Xbox One, PlayStation 4 and Windows PC. Pre-order now for guaranteed beta access and the Sentinel Corp. Pack.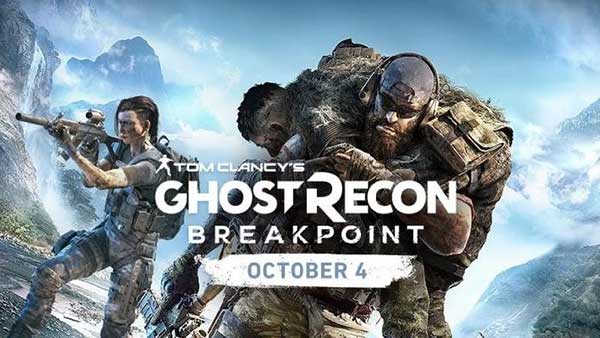 After successfully rebooting the Ghost Recon formula with Tom Clancy's Ghost Recon Wildlands, Ubisoft Paris has created an entirely new adventure, putting players back in the boots of the Ghosts, an Elite US Special Operations Unit, but this time they are stranded behind enemy lines, facing their toughest enemy to date.
Tom Clancy's Ghost Recon Breakpoint is a military shooter set in a diverse and hostile open world. The game will be playable solo or in up to four-player co-op. Players will discover Auroa, a mysterious island where the most technically advanced facilities meet wild and untamed nature. Home to tech giant, Skell Technology, Auroa has fallen into the wrong hands and all contact has been lost.
The Wolves, a lethal ex-US Military unit of former Ghosts gone rogue, have taken over the island. Led by Nomad's ex-brother-in-arms, Lt. Colonel Cole D. Walker, portrayed by Jon Bernthal, they have reprogrammed Skell's drones into killing machines and are ready to use them, no matter the casualties. Nomad and the Ghosts are sent in on a recon mission, but their helicopters are shot down. Injured, without support, and hunted down, players will live an intense military experience as they fight to survive, take down the Wolves and regain control of Auroa.
Steep slopes, accumulating injuries, and fatigue are new challenges for players to tackle as they test their survival skills in the varied terrains of Auroa. To overcome adversity, players will enjoy total freedom to accomplish their missions and have plenty of tactical options and tools at their disposal, including a set of new military features. They will be able to carry enemies and teammates' bodies, blend into their environment with prone camo and set up camp with teammates in the bivouac to manage equipment, change classes, and fine-tune their strategies.
They will also be able to choose among thousands of customization combinations to create their perfect Ghost, and keep their character and progression through the game, in both the main campaign and Player-versus-Player (PvP), available at launch.
For more information on the game and to take a look at the first Tom Clancy's Ghost Recon Breakpoint trailer head on over to XBOXONE-HQ.COM!
News-Source:
http://xboxone-hq.com
"
---
Thursday, May 16 @ 21:04:35 CDT (12 Page Views)
(comments? | Score: 0)
published by: forahobby | Discuss in our Forums: here
| | | |
| --- | --- | --- |
| | War Thunder announces upcoming release of the Japanese Navy | |
War Thunder announces upcoming release of the Japanese Navy

Gaijin Entertainment today announced that War Thunder will soon unleash the might of the Japanese Navy as the game's fifth Naval Forces vehicle tree. Beta-testing of the initial lineup of the Japanese ships will start at the end of May, with the release of War Thunder's next major Content Update 1.89.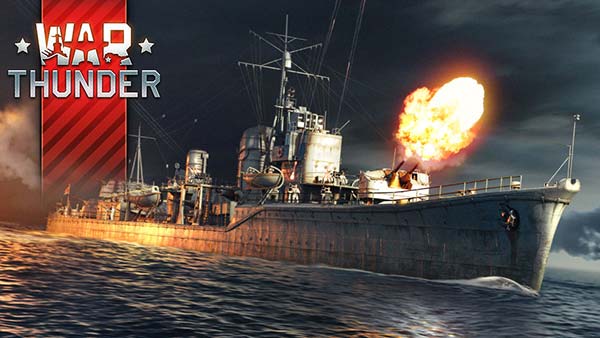 The initial batch of Japanese ships will encompass more than 20 ships, ranging from torpedo and gunboats to destroyers and cruisers. Many of those were active participants in some of the biggest battles of World War II. This includes the light cruiser Agana, which evacuated Japanese forces from Guadalcanal, and the destroyer Yugumo, which escorted Admiral Nagumo's strike force against Midway and was sunk during the battles around the Solomon Islands. While the majority of the ships belong to the Imperial Japanese Navy, the game will also see the addition of modern ships of the post-war Japanese Self-Defense Marine Forces, including the PT-15, which was the last torpedo boat to serve in the Japanese Navy.
The oxygen-propelled Type 93 torpedoes, which were used by Japanese destroyers and cruisers of World War II, were the most advanced torpedoes of their time and featured excellent hitting power, range and speed. After the war, they were referred to by most historians as the Japanese "Long Lance". All players of
War Thunder
will be able to get their history lesson on that subject very soon, as - true to
War Thunder's
realistic approach - both the design and capabilities of the Japanese Navy were recreated as authentically as possible. The Yugumo, for example, is equipped with eight torpedo tubes in two traversable quad-turrets mounted at the center of the ship, allowing the player to launch these devastating weapons to both sides."
---
Saturday, May 11 @ 06:33:50 CDT (23 Page Views)
(Read More... | 4399 bytes more | comments? | Score: 0)
published by: forahobby | Discuss in our Forums: here
| | | |
| --- | --- | --- |
| | Latest X-Box games available | |
Latest X-Box games available

What are the best games for the Xbox One? This question is likely to ask any owner of the Microsoft console. Below you will find at a glance.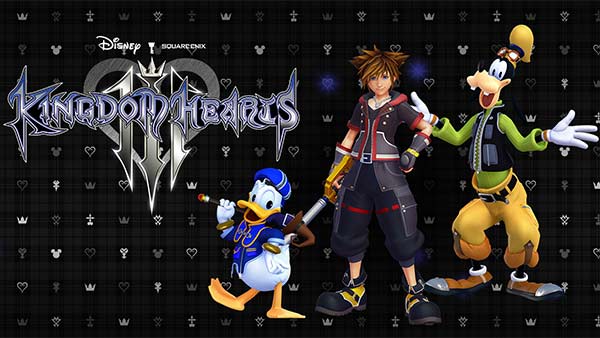 You must help Sora to travel through different worlds and become strong enough to face the serial villain Xenahort in a final, all-important battle.
That's the special feature: as in the two predecessors merge in Kingdom Hearts 3 the Disney and Square Enix universes. Accordingly, you will meet many characters from well-known Disney movies such as Hercules, Woody and Buzz Lightyear from Toy Story or Baymax, some of which fight with you.
In the combat system you can now launch spectacular theme park attacks. Although you won't find a Pennsylvania lottery bonus code in the game, there are many features that will help you turn Sora's weapons into some of Disneyland's most famous attractions.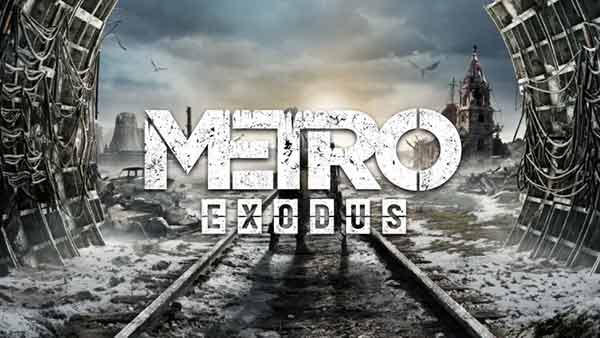 Slip into the role of the young Artyom, who struggles in the post apocalyptic Russia of the year 2036 to survive and has to deal with both mutants and hostile factions.
That's the special thing about it : unlike the first two parts, much of Exodus does not play in linear tube levels of the Moscow Metro, but in large, open-plan areas on the surface where Artjom gathers resources and performs various tasks.
As a means of transport is a converted steam locomotive that travels through Russia. By the somewhat different and more open orientation sets Metro: Exodus also atmospherically different emphasis than its two predecessors.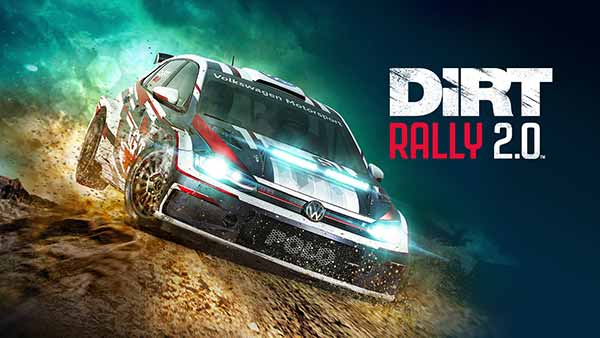 This is a classic rally game. At the wheel of various high-horsepower cars, it's up to you to drive through stages all over the world in as short a time as possible. There are also rally cross-country races in which you compete directly against other competitors.
This is special: In contrast to the already very good, the "My Team" mode is added, in which you can invest credits won in your fleet or new personnel or their skills.
Identical is still the great adaptability and the high simulation demand, because in particular with the appropriate steering wheel and the cockpit perspective, an intense driving feeling comes on like in almost no other racing game.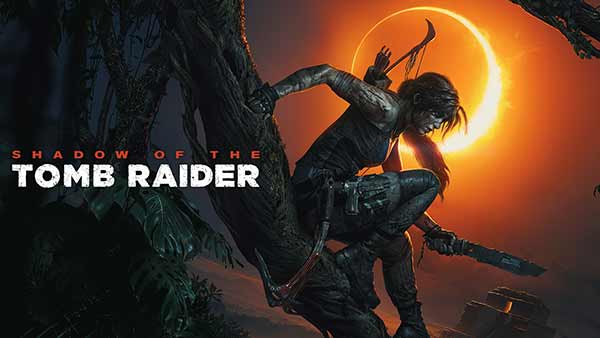 is the third and final part of the reboot of the Tomb Raider series. This time, Lara drives her to search for her father's murderer in Central America, where she accidentally triggers the Mayan Apocalypse. Now it is up to Lara and her best friend Jonah to appease the gods and find a way to avert the threatening end of the world.
What's special about this is that Shadow of the Tomb Raider once again puts more emphasis on puzzles and discovering the secret treasures and tombs that have always set Tomb Raider apart from its predecessor. Nevertheless, there are still plenty of opportunities to let off steam in shootouts with mercenaries or spectacularly staged fight and escape sequences.
A freely adjustable level of difficulty leaves it up to us whether we want to play the areas of puzzle, terrain and combat in easy, normal or difficult, combinations of different levels of difficulty are possible at any time.
Recommended for fans of: Action role-playing games, which also require a bit of brain work, and games that arouse your desire to discover. "
---
Saturday, May 11 @ 00:38:49 CDT (45 Page Views)
(comments? | Score: 4.33)
published by: forahobby | Discuss in our Forums: here
| | | |
| --- | --- | --- |
| | The Best Xbox One Games 2018/2019 | |
The Best Xbox One Games 2018/2019

We present you the game highlights from the years 2018 and 2019 for the Xbox One (X), sorted by user rating. Note that DLCs and extensions are not included in this list. Moreover, these are not exclusive titles. If there are several Xbox games with the same rating, we will take into account the latest game.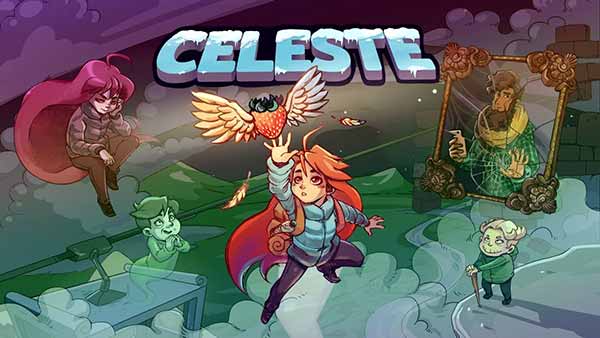 The game is a sophisticated 2D platform in which you run, jump and climb through trap-lit levels. It''s about climbing a high mountain. On the way to the top you will always face new challenges. The exciting gameplay makes you feel much like you'd be in an online casino in New Jersey, and offers you thrilling fun all the way.
This is special: The Dash-Move wants to be mastered to avoid deadly spikes, abysses or enemies. Celeste is extremely varied and pleasant.
We play either as a human, elf, dwarf or lizard and on top of that choose a story of origin for our hero. All of this affects how the game world reacts to him.
What''s special about it, is that it's a classic iso role-playing game with turn-based battles in which we have several comrades at the same time. There is a co-op mode for four players. Impressive is also the physics system.
The complex RPG is also great for newcomers, because there are many tutorials and even a completely new mission for newcomers.
Black Ops 4 is the annual CoD of Activision, but - although it builds on many elements of the series predecessor - makes some things new and different.
That''s the special feature: The biggest innovation is the complete omission of a solo campaign. Although there are story-like missions for the multiplayer characters, these are more for tutorial purposes.
In addition, Black Ops 4 builds on the three pillars of multiplayer, zombie co-op and - brand new - blackout. The latter is a Battle Royale mode in which 88 to 100 (depending on the mode) players alone or in teams compete against each other and must survive as long as possible on the largest CoD map so far.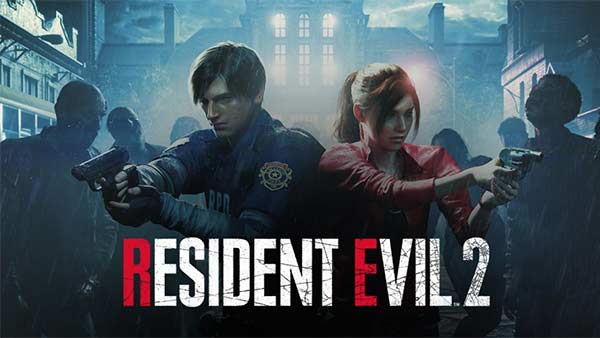 You have to survive with the two protagonists Leon S. Kennedy and Claire Redfield independently in the zombie-infested Racoon City while the machinations of the nasty Umbrella Corporation come to hell.
Resident Evil 2 is a remake of the year 1998. The title has been given a corresponding graphic overhaul, there are also some blatant playful differences. For example, you can see Leon and Claire over their shoulders and you can move and shoot at the same time.
In addition, some scenes were rebuilt to surprise even connoisseurs of the original. All in all, a remake from the picture book."
---
Friday, May 10 @ 00:00:00 CDT (37 Page Views)
(comments? | Score: 5)
published by: forahobby | Discuss in our Forums: here


| | | |
| --- | --- | --- |
| | Site Statistics | |

| | | |
| --- | --- | --- |
| | Site Statistics | |

HQ Online Statistics
Members: 4 | Guests: 701 | Xbox Live Tags: 4,385


Forums

Active Users: 326

Your Account

Active Users: 112

Profile

Active Users: 69

VIP Signup

Active Users: 46

Home

Active Users: 26

Downloads

Active Users: 26

News

Active Users: 20

Xbox Games

Active Users: 19

Xbox Tutorials

Active Users: 18

Xbox Homebrew

Active Users: 15

View More Detailed Statistics

| | | |
| --- | --- | --- |
| | Site Statistics | |

| | | |
| --- | --- | --- |
| | Xbox Download Stats | |

| | | |
| --- | --- | --- |
| | HQ Network Affiliates | |

| | | |
| --- | --- | --- |
| | Xbox-Hq.Com - Archived News | |

Tuesday, April 30
Madden NFL 20 Digital Pre-order Available For
published by: forahobby | Page Views: 33 | Comments: 0

Wednesday, April 24
Remnant From The Ashes Release Date Announced
published by: forahobby | Page Views: 42 | Comments: 0

Friday, April 19
Disc-less Xbox One S All-Digital Edition comi
published by: forahobby | Page Views: 56 | Comments: 0
World Of Warships Is Out Now For Free On Xbox
published by: forahobby | Page Views: 56 | Comments: 0

Thursday, April 04
Thrustmaster Teams Up with Jean Alesi eSports
published by: forahobby | Page Views: 62 | Comments: 0

Monday, March 25
Xbox Phantom White Special Edition Wireless C
published by: forahobby | Page Views: 74 | Comments: 0

Saturday, March 23
Mortal Kombat 11 (Mk11) closed beta begins Ma
published by: forahobby | Page Views: 102 | Comments: 0

Friday, March 22
PHAR LAP Horse Racing Out Now For Xbox One an
published by: forahobby | Page Views: 55 | Comments: 0

Saturday, March 09
Devil May Cry 5 (DMC5) Available Now on Xbox
published by: forahobby | Page Views: 79 | Comments: 0

Friday, March 08
American Ninja Warrior Digital Pre-order Avai
published by: forahobby | Page Views: 60 | Comments: 0

Tuesday, February 19
Trials Rising Open Beta available for pre-dow
published by: forahobby | Page Views: 114 | Comments: 0

Friday, February 15
World War Z release date announced for Xbox O
published by: forahobby | Page Views: 104 | Comments: 0

Tuesday, February 12
'Apex Legends' is available for free on Xbox
published by: forahobby | Page Views: 124 | Comments: 0

Sunday, January 13
Crash Team Racing Nitro-Fueled Pre-order Avai
published by: forahobby | Page Views: 218 | Comments: 0

Wednesday, January 02
Razer Introduces The World's First Wireless K
published by: forahobby | Page Views: 462 | Comments: 0

Tuesday, January 01
Mortal Kombat 11 (MK11) Xbox Digital Pre-orde
published by: forahobby | Page Views: 402 | Comments: 0

Wednesday, December 12
Devil May Cry 5 Xbox Exclusive Demo Out Now O
published by: forahobby | Page Views: 519 | Comments: 0

Wednesday, December 05
Just Cause 4: Available Now for Xbox One, PS4
published by: forahobby | Page Views: 472 | Comments: 0

Monday, November 26
Crackdown 3 Xbox Release Date and Digital Pre
published by: forahobby | Page Views: 522 | Comments: 0
The Best Games for Xbox One
published by: forahobby | Page Views: 583 | Comments: 0

Saturday, November 24
Xbox One X Battlefield 5 Gameplay in 4K Ultra
published by: forahobby | Page Views: 504 | Comments: 0

Saturday, October 27
Half Life 2, Left 4 Dead & Other Classic Valv
published by: forahobby | Page Views: 597 | Comments: 0

Monday, October 15
Monster Energy Supercross 2 is coming to Xbox
published by: forahobby | Page Views: 489 | Comments: 0

Thursday, October 11
Playing with mouse and keyboard on the Xbox O
published by: forahobby | Page Views: 618 | Comments: 0

Wednesday, October 10
Devil May Cry 5 Digital Pre-order For Xbox On
published by: forahobby | Page Views: 589 | Comments: 0
DEAD OR ALIVE 6 Digital Pre-order Available N
published by: forahobby | Page Views: 530 | Comments: 0

Friday, September 21
New Clover Green Edition Xbox Duke Controller
published by: forahobby | Page Views: 682 | Comments: 0

Friday, September 07
Battlefield V Early Access Xbox One X Gamepla
published by: forahobby | Page Views: 645 | Comments: 0

Monday, August 20
Metro Exodus digital pre-order now available
published by: jordan92 | Page Views: 533 | Comments: 0

Wednesday, July 18
Super Blackjack Battle 2 Turbo Edition digita
published by: forahobby | Page Views: 577 | Comments: 0

Wednesday, May 30
Madden NFL 19 Digital Pre-order Is Now Availa
published by: forahobby | Page Views: 638 | Comments: 0

Tuesday, May 29
Battlefield V Announced For Xbox One, PlaySta
published by: forahobby | Page Views: 754 | Comments: 0
Black Ops 4 Digital Pre-order Now Available O
published by: forahobby | Page Views: 651 | Comments: 0

Monday, May 21
SEGA Genesis-Mega Drive Classics Xbox One Dig
published by: forahobby | Page Views: 756 | Comments: 0

Friday, May 18
Best Racing Games On Xbox
published by: forahobby | Page Views: 1333 | Comments: 0

Wednesday, May 02
Shadow Of The Tomb Raider Now Available For D
published by: forahobby | Page Views: 767 | Comments: 0
For Honor Will Be Free To Play This Weekend O
published by: forahobby | Page Views: 492 | Comments: 0

Thursday, March 01
Combat Tech Special Edition Xbox Wireless Con
published by: forahobby | Page Views: 854 | Comments: 0

Monday, February 26
Pure Hold'em: Full House Poker Bundle Out Now
published by: forahobby | Page Views: 656 | Comments: 0

Thursday, January 25
METAL GEAR SURVIVE Digital Pre-Order Now Avai
published by: forahobby | Page Views: 482 | Comments: 0


News Archive



| | | |
| --- | --- | --- |
| | Popular Xbox Games | |
Delta Force Black Hawk Down
Page Views: 322299

Set in Somalia in 1993, Delta Force Black Hawk Down is based upon andaround the Operation Restore Hope and Task Force Ranger campaigns andfollows members of the elite Delta Force and US Army Rangers a..

More Xbox Games