| | | |
| --- | --- | --- |
| | Roadside Assistance Simulator premieres on Xbox One & Xbox Series X|S in 2022 | |
Roadside Assistance Simulator premieres on Xbox One & Xbox Series X|S in 2022

Ultimate Games has confirmed that Roadside Assistance Simulator, an extensive first-person perspective (FPP) automotive game where players test their skills as a roadside assistance specialist, will premiere on Xbox One and Xbox Series X/S in 2023.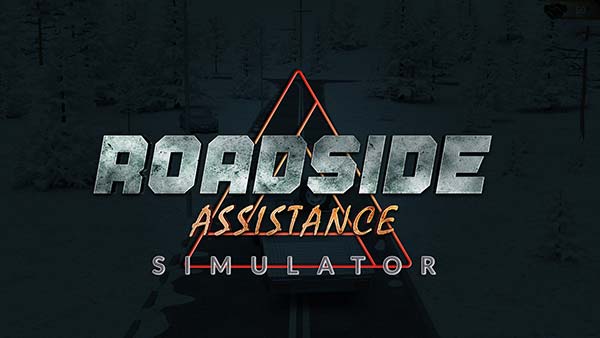 Roadside Assistance Simulator is a unique open-world, first-person perspective (FPP) game. The basic gameplay will consist of completing various tasks connected to road assistance and support during accidents and other road incidents. The new simulator will draw some inspiration from the best-selling Car Mechanic Simulator series and, at the same time, offer numerous unique solutions.
The developers at 3T Games are working on an array of different task types, such as: pulling a damaged vehicle from a ditch and transporting it on a tow truck, extinguishing a burning wreck or cutting out parts from a car destroyed in an accident. The gameplay will also include a whole range of additional elements – you will need to, among others, quickly get to the scene of the accident, fight the competition to gain a better share of the market, maintain a tow truck or a car with a beaver tail trailer, as well as upgrade and expand your car repair shop.
"In Roadside Assistance Simulator we will offer the players a number of varied features, related not only to the transport of destroyed vehicles on a tow truck and different roadside repairs. They will need to take care of, among other things, upgrading the repair shop, as well as developing their reputation and position on the market. The repairs will be based on solutions similar to those known from the best-selling Car Mechanic Simulator series, but the gameplay itself will have its own unique features and should appeal not only to car repair fans" – said Rafał Jelonek, CEO at 3T Games.
Roadside Assistance Simulator – main features:
manage crisis situations on the road;

complete varied missions and challenges;

upgrade your road assistance vehicles;

expand your auto repair shop;

get involved in intrigues within the industry and fight for market dominance.
Roadside Assistance Simulator is currently planned for release in 2023 on PC (Steam), as well as Xbox One, Xbox Series X/S, PlayStation 4, PlayStation 5 and Nintendo Switch.
For up-to-date
Xbox news & rumors
and the
best new and upcoming games for XBOX
, including game trailers, previews, screenshots, release dates and an always updated
Xbox One & Xbox Series X enhanced 4K games
list, follow
@XONEHQ
on
Twitter
,
YouTube
, Facebook and Pinterest, download the free
XBOX app for Android
and stay tuned! "
---
Friday, March 05 @ 15:42:12 UTC (10 Page Views)
(comments? | Score: 0)
published by: forahobby | Discuss in our Forums: here
| | | |
| --- | --- | --- |
| | 'Minute of Islands' arrives March 18th for Xbox One, PS4, Switch, PC and MAC | |
'Minute of Islands' arrives March 18th for Xbox One, PS4, Switch, PC and MAC

Mixtvision has announced that their highly anticipated puzzle platformer 'Minute of Islands' will begin its emotional tale on Console and PC this March.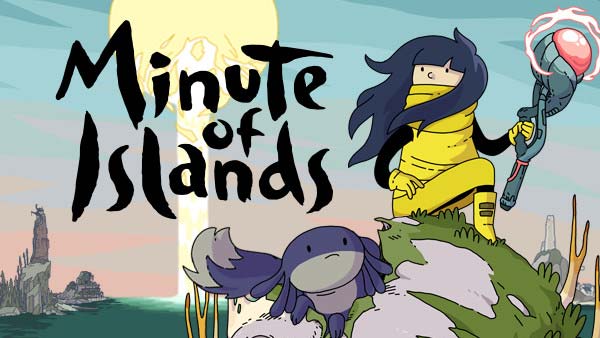 Minute of Islands places players on a strange and beautiful archipelago. Polluted by dangerous spores, the only thing that keeps the islands safe are mysterious antennas that were built by Giants when they lived alongside people. Now, these ancient machines are failing, and the only person who can repair them is the young engineer Mo and her versatile Omni Switch tool. Driven to protect her family and friends, Mo sets out on a quest to repair the machines and save the islands. But not everything is as it seems, and the damage runs deeper than she could possibly have imagined. It's a sombre tale designed to make players examine their priorities through Mo, as she delves into her subconscious and finds that her drive and ambition are not the assets she believes them to be.
Check out the release date trailer below:
Minute of Islands has a bold art style that sees each frame individually handcrafted by Studio Fizbin's team of artists and illustrators. Every island is lovingly filled with detail, creating a world that begs to be explored as players uncover its many visual narratives. This illustrative style combines with a nuanced story filled with reflection and an atmospheric soundtrack to create a world that feels truly lived in. Players can prepare to lose themselves in the islands' mystery as they shine a light on the harsh realities of the surface and delve into the dark secrets that reside below.
Features:
Use the wand-like Omni-Switch to solve environmental puzzles and regain control of the giants' machines

Unravel an emotional, poetic story of self-exploration, beautifully narrated by actress Megan Gay

Explore a rich world across multiple unique islands and meet its curious inhabitants while uncovering the dark truths that lie below the surface

Enjoy hand-crafted comic-style visuals and a deeply atmospheric soundtrack
Minute of Islands will be available from March 18th on Xbox One, PlayStation 4, Nintendo Switch and Steam. The game is also compatible with Xbox Series X, Xbox Series S and PlayStation 5.
To stay up to date with the latest Xbox news & rumors, follow
@XONEHQ
on
Twitter
,
YouTube
and Pinterest, like us on Facebook, and download the free
XBOX app for Android
.
News Source:
https://www.xboxone-hq.com/news.html
"
---
Thursday, February 25 @ 05:44:55 UTC (21 Page Views)
(comments? | Score: 0)
published by: forahobby | Discuss in our Forums: here
| | | |
| --- | --- | --- |
| | Coming to Xbox Game Pass for Console, Android and PC In February | |
Coming to Xbox Game Pass for Console, Android and PC In February

Microsoft has revealed the next list of exciting new titles coming to Xbox Game Pass for Console, Android and PC (@XboxGamePass) in February. See the list of titles and the dates they'll be added here. If you're not an Xbox Game Pass member yet, sign up and get your first month for just $1.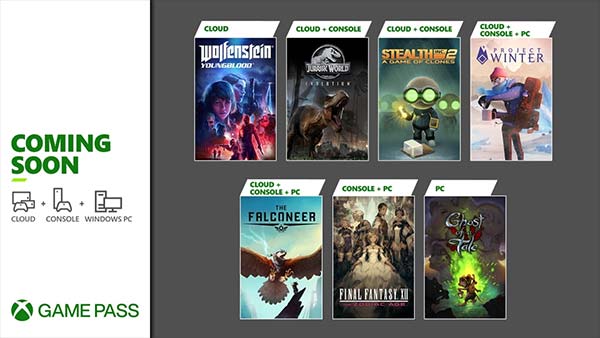 Let's take a look at the new games coming to Xbox Game Pass this month!
February 4
Ghost of a Tale is an action RPG game in which you play as Tilo, a mouse and minstrel thrown into a perilous adventure. Set in a medieval world populated only by animals, the game puts an emphasis on immersion and exploration. It features stealth elements, disguises, conversations with allies and enemies, and quests.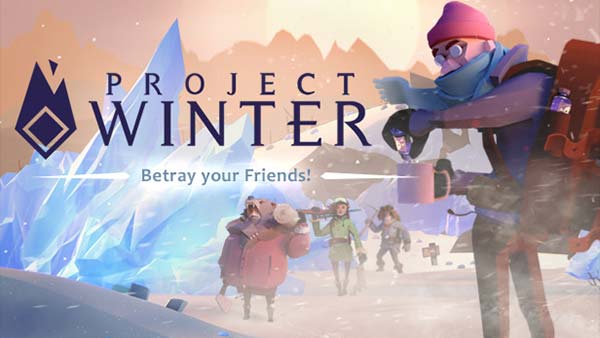 Project Winter (Android, Console and PC) ID@Xbox
Project Winter is a pioneer in the massively popular social deception game genre combining familiar game mechanics such as crafting and resource gathering with hidden-role gameplay for an intriguing and challenging experience. New Xbox players will have access to the same features as PC players in their quest for survival and escape; including text chat, emotes and proximity voice channels. No matter what platform they're playing on, the icy and unforgiving wilderness of Project Winter provides a challenge filled with sabotage, betrayal and starving grizzly bears.
Become the Falconeer and soar through the skies aboard a devastatingly powerful warbird in this open-world air combat game. Uncover secrets lost to the sea as you join or oppose different factions and clans scattered throughout the mysterious world of The Great Ursee.
February 11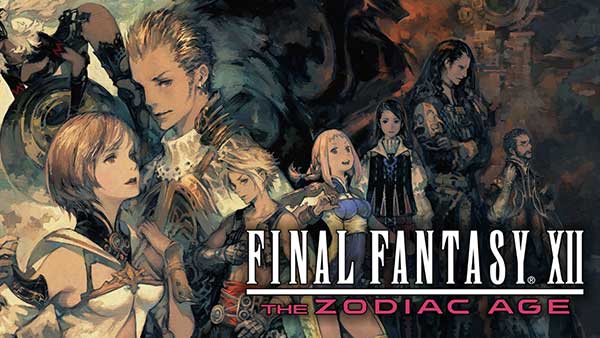 We're excited to continue bringing Final Fantasy games to Xbox Game Pass in 2021 and beyond! This remaster is based on the smash hit 12th installment of the Final Fantasy series. With graphical and audio upgrades, the core game design has been tweaked to produce an evolution of the original Final Fantasy XII fitting for the current generation. Return to the World of Ivalice and enjoy a classic adventure reborn!
Place yourself at the heart of the Jurassic Park franchise and build your own Jurassic World. Bioengineer dinosaurs that think, feel, and react intelligently to the world around them and face threats posed by espionage, breakouts, and devastating tropical storms in an uncertain world where life always finds a way.
In Stealth Inc 2, you play the role of a clone escaping a sinister and high-tech testing facility, testing both your brain and your reflexes over 60 varied levels linked together in a sprawling overworld. Death is never more than a few moments away, but one of the few advantages of being a clone is that death isn't all that permanent.
Set 19 years after the events of Wolfenstein II, BJ Blazkowicz's twin daughters, Jess and Soph Blazkowicz — after years of training from their battle-hardened father — are forced into action. Team up with a friend to level up, explore, and complete missions to unlock abilities that compliment your playstyle.
Games Leaving Soon
Leaving February 15
De Blob (Console)
Ninja Gaiden II (Console)
World of Horror (PC)
Leaving February 16
Shadows of the Damned (EA Play/Console)
Don't forget thatyou can use your Xbox Game Pass member discount to save up to 20% on titles available with Xbox Game Pass , and 10% on EA digital purchases with your EA Play membership, included in Xbox Game Pass Ultimate.
For future
Xbox Game Pass news
and the best new & upcoming Xbox Games, release dates, games trailers, achievements and more, follow @XONEHQ on
Twitter
,
YouTube
, Pinterest and Facebook, download the free XBOX app for
Android
, and stay tuned!
News Source:
https://www.xboxone-hq.com/news.html
"
---
Tuesday, February 23 @ 14:42:15 UTC (29 Page Views)
(comments? | Score: 0)
published by: forahobby | Discuss in our Forums: here
| | | |
| --- | --- | --- |
| | SMITE Season 8 Kicks Off On Xbox One, PS4 and PC | |
SMITE Season 8 Kicks Off On Xbox One, PS4 and PC

Titan Forge Studios has confirmed that Season 8 of SMITE is now available as a major game update on all platforms.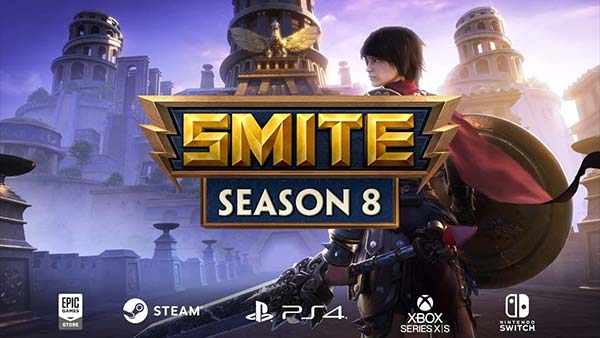 Season 8 brings a new map for the main game mode, a Battle Pass, an event and several free skins are leading a legion of new content. Tutorials and guides have been improved to be more helpful than ever as a wave of new players is hitting the #1 MOBA on console.
Check out the cinematic trailer introducing the Babylonian in-game event now live, as well as the upcoming playable Gods Tiamat and Gilgamesh.
New Conquest Map & 50 Items
Not only did the Goddess Tiamat banish Cthulhu to another plane of existence, she also rebuilt the universe in her image. The Conquest map was no exception and its aesthetics are now Babylonian-inspired. Its layout also changed drastically. It is bigger and more strategic than before, featuring new Jungle camps with innovative gameplay mechanics. What's more, this living map is set to undergo three more meta-refreshing rounds of changes as SMITE's storyline progresses throughout the year.
In addition, players now have access to fifty new items in Conquest: various starter items each come with two different but equally powerful upgrades for the later stages of the game. Strategic planning will be key to make the most of this new feature set to reshape the balance of power on the battleground.
Revised tutorials and role guides have been implemented as part of SMITE's constant efforts to bring in new players in the best possible conditions. In Conquest, newcomers can now rely on tips, item recommendations and even waypoints guiding them to lanes and objectives, all adapted to their role within the team.
And Free Skins for All
SMITE has developed the habit of giving back to its community. To start players off on the right foot for this new Ranked and esports Season, no fewer than three new skins can be unlocked for free simply by playing.
Midgardian Macaque Hun Batz and Crash Test Janus are available as Ranked rewards for Season 7 and 8 respectively. Crash Test Janus is the first Ranked reward to be available before the end of the Season, as soon as players win 75 games.
Last but not least, Pure Heart Ganesha is the commendation reward for Season 7. As such, this skin is given to anyone who proved courteous enough on the battleground—testimony to Hi-Rez' sustained endeavor to encourage all manner of friendly player interactions.
New Battle Pass, New Event, and New Season Pass
SMITE hits the ground running on the cosmetics front as well, starting with the new Battle Pass: Most Wanted depicting a glorious Goddess-only futuristic heist crew.
Also out today, the Season Pass 2021 secures access to all Season 8 Gods and extra content for each as they're released. It also unlocks 1000 Gems, a new title and the Limited Edition Grand Magus skin for community-favorite Anubis.
Finally, Tiamat's divine intervention marks the start of the Dawn of Babylon event. Over several months it will feature new skins bundled together at a great price. The collection reward skins are already playable for anyone who proactively purchases all the event skins.
Here are the Season 8 Update Notes.
For more news & release information about SMITE, browse through our extensive coverage, follow @XONEHQ on Twitter, like us on Facebook, subscribe to us on YouTube, install the free Xbox app for android, and stay tuned for more of the best new and upcoming Xbox games for 2021, 2022 & 2023, including the latest screenshots, news & rumors, achievements, and game trailers.
Microsoft Store:
here
"
---
Monday, February 08 @ 22:13:56 UTC (53 Page Views)
(comments? | Score: 0)
published by: forahobby | Discuss in our Forums: here
| | | |
| --- | --- | --- |
| | Little Nightmares II DEMO Is Available To Download On XBOX! | |
Little Nightmares II DEMO Is Available To Download On XBOX!

The Little Nightmares II DEMO is now available for digital download on Xbox One and Xbox Series X|S.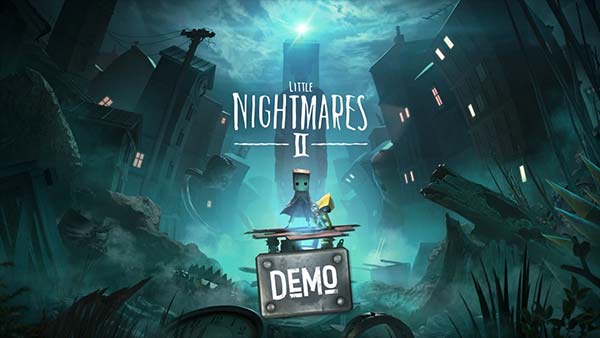 Return to a world of charming horror in Little Nightmares II, a suspense adventure game in which you play as Mono, a young boy trapped in a world that has been distorted by the humming transmission of a distant tower. This demo will let you discover the Wilderness and its bloodthirsty Resident: the Hunter for a taste of the adventures awaiting you in the full game. Will you dare to face this collection of new, little nightmares?
Little Nightmares 2 will be available for Xbox One, PlayStation 4, Nintendo Switch, and PC on February 11, 2021, and is available to pre-order now!
Digital Pre-order:
here
Price: $29.99, €29.99, £24.99, AU$39.95
News Source:
https://www.xboxone-hq.com/news.html
"
---
Friday, January 22 @ 19:07:56 UTC (64 Page Views)
(comments? | Score: 5)
published by: forahobby | Discuss in our Forums: here



| | | |
| --- | --- | --- |
| | Xbox Tutorials Database | |

| | | |
| --- | --- | --- |
| | Xbox Tutorials Database | |

| | | |
| --- | --- | --- |
| | Xbox Download Stats | |

| | | |
| --- | --- | --- |
| | Site Statistics | |

| | | |
| --- | --- | --- |
| | Site Statistics | |

HQ Online Statistics
Members: 8 | Guests: 303 | Xbox Live Tags: 4,379


Forums

Active Users: 81

Your Account

Active Users: 60

Home

Active Users: 35

Downloads

Active Users: 32

Xbox Homebrew

Active Users: 30

News

Active Users: 23

Xbox Tutorials

Active Users: 16

Profile

Active Users: 14

Xbox Games

Active Users: 5

VIP Signup

Active Users: 2

View More Detailed Statistics

| | | |
| --- | --- | --- |
| | Site Statistics | |

| | | |
| --- | --- | --- |
| | Popular Xbox Games | |
TimeSplitters Future Perfect
Page Views: 320129

In TimeSplitters Future Perfect, humanity is on the brink of destruction from the malevolent TimeSplitters. Cortez—the tough-as-nails hero from previous installments—finds himself in a fra..

More Xbox Games

| | | |
| --- | --- | --- |
| | HQ Network Affiliates | |

| | | |
| --- | --- | --- |
| | Xbox-Hq.Com - Archived News | |

Monday, January 11
Killer Queen Black Xbox Game Pass Launch Dela
published by: forahobby | Page Views: 63 | Comments: 0

Friday, January 08
PBA Pro Bowling 2021 is out NOW for Consoles
published by: forahobby | Page Views: 61 | Comments: 0

Wednesday, January 06
The 'All-In' Bundle is Out Now for Xbox Serie
published by: forahobby | Page Views: 61 | Comments: 0

Tuesday, January 05
Blacksmith of the Sand Kingdom pre-order avai
published by: forahobby | Page Views: 64 | Comments: 0

Monday, January 04
Override 2: Super Mech League Is Out Now
published by: forahobby | Page Views: 62 | Comments: 0

Wednesday, December 30
Back 4 Blood Digital Pre-orders Go Live on Xb
published by: forahobby | Page Views: 52 | Comments: 0

Monday, December 28
Spellbreak Chapter 1 Out Now on XBOX, PlaySta
published by: forahobby | Page Views: 57 | Comments: 0
World Of Tanks Legend Of War Pack Is Availabl
published by: forahobby | Page Views: 60 | Comments: 0
Xbox's Latest NBA game: NBA2k21 for Xbox Seri
published by: forahobby | Page Views: 73 | Comments: 0

Monday, December 07
Tesla Force arrives on XB1, Xbox Series X|S,
published by: forahobby | Page Views: 60 | Comments: 0

Monday, November 09
SMITE x TMNT Plus Bundle Available Now For Xb
published by: forahobby | Page Views: 81 | Comments: 0

Tuesday, October 27
Farm Mechanic Simulator officially announced
published by: forahobby | Page Views: 71 | Comments: 0

Friday, October 23
Autobahn Police Simulator 2 races onto XBOX O
published by: forahobby | Page Views: 70 | Comments: 0

Friday, October 16
Slide Stars Release Date, Price, Digital Pre-
published by: forahobby | Page Views: 67 | Comments: 0

Tuesday, October 13
Cloudpunk launches this week on XBOX ONE
published by: forahobby | Page Views: 57 | Comments: 0

Thursday, September 24
DRL Sim Is Available Now on Xbox One!
published by: forahobby | Page Views: 63 | Comments: 0

Monday, September 21
Xbox Series X/S Preorders Start Tomorrow (Sep
published by: forahobby | Page Views: 113 | Comments: 0

Friday, September 18
Dog Duty hits Xbox One, PS4, Switch and Steam
published by: forahobby | Page Views: 89 | Comments: 0

Tuesday, September 15
XBOX SERIES X/S: Official Release Date, Pre-o
published by: forahobby | Page Views: 103 | Comments: 0

Wednesday, September 09
RIDE 4 races onto Xbox One, PS4 and PC via St
published by: forahobby | Page Views: 99 | Comments: 0

Tuesday, September 08
Tony Hawk's Pro Skater 1 + 2 Remaster Availab
published by: forahobby | Page Views: 81 | Comments: 0

Thursday, August 27
PGA TOUR 2K21 Out Now For Xbox One, PS4, Swit
published by: forahobby | Page Views: 158 | Comments: 0

Tuesday, August 18
Bite The Bullet Is Now Available On Consoles
published by: forahobby | Page Views: 114 | Comments: 0

Friday, August 14
Brunch Club is now available for Xbox One
published by: forahobby | Page Views: 95 | Comments: 0

Sunday, August 09
It Lurks Below now available for Xbox One and
published by: forahobby | Page Views: 88 | Comments: 0
Norman's Great Illusion now available for dig
published by: forahobby | Page Views: 80 | Comments: 0
Clan N available now on Xbox One and Windows
published by: forahobby | Page Views: 83 | Comments: 0

Tuesday, August 04
Project CARS 3 races onto Xbox One, PS4 and P
published by: forahobby | Page Views: 101 | Comments: 0

Thursday, July 30
Yakuza Kiwami 2 Hits Xbox Game Pass for Xbox
published by: forahobby | Page Views: 93 | Comments: 0
Skater XL Releases Today for Xbox One, PlaySt
published by: forahobby | Page Views: 82 | Comments: 0

Friday, July 24
Kaze and the Wild Masks announced for XBOX ON
published by: forahobby | Page Views: 97 | Comments: 0

Monday, July 13
F1 2020 OUT NOW for XBOX ONE, PS4, PC and STA
published by: forahobby | Page Views: 161 | Comments: 0

Thursday, July 09
OOBLETS Early Access Begins July 15 on Xbox O
published by: forahobby | Page Views: 121 | Comments: 0
Street Power Soccer Heading To All Consoles a
published by: forahobby | Page Views: 112 | Comments: 0

Tuesday, July 07
BEN 10: Power Trip announced for XB1, PS4, SW
published by: forahobby | Page Views: 119 | Comments: 0

Tuesday, June 30
Control's 'The Foundation' is available now o
published by: forahobby | Page Views: 130 | Comments: 0

Friday, June 26
New Games Coming to Xbox Game Pass for PC and
published by: forahobby | Page Views: 245 | Comments: 0

Tuesday, June 23
Disintegration Launches On Xbox One, PS4 and
published by: forahobby | Page Views: 167 | Comments: 0

Friday, June 19
Windbound hits Xbox One, PS4, Switch and PC o
published by: forahobby | Page Views: 149 | Comments: 0

Monday, June 15
Greymoor: The New ESO Chapter Out Now‎
published by: forahobby | Page Views: 183 | Comments: 0


News Archive