| | | |
| --- | --- | --- |
| | Why has the boom in Minigames failed to materialise? | |
Why has the boom in Minigames failed to materialise?

Over the long history of the Xbox, one particular genre of games has been battling for wider attention. We're talking about Minigames, also known as party games in some circles and while many are an instant hit, they can often struggle to endure.
Let's take some time to look back over some of our favourite titles before asking the question, 'why aren't minigames more popular?'.
Party Favourites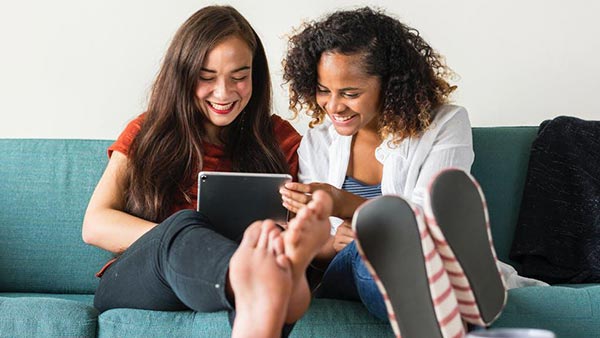 Everyone has their own favourite but some minigames released on the Xbox have been far more successful than others. One game that appears at the top of most lists is Drawful 2 and one of the reasons for its popularity lies in the fact that it can trap a wide audience.
It's often compared to the physical board game Pictionary and it works in a similar way, but its simple, fun nature can appeal to both children and adults alike. That aspect is key to a lot of minigames and the ones that have enjoyed retail success carry that same wide appeal.
Hail to the Chimp is another prime example: This is a title that carries colourful cartoon characters as it lampoons the world of modern politics. As such, the wider message may be lost on children, but that cartoon aspect compensates while adults who are in on the joke can enjoy the comedy aspect of the political landscape.
Other factors that make a successful minigame include the need for quick and easy outcomes so we're not talking about endless war strategy games or fantasy themes that you can pack up and come back to the next day. It would seem a fairly simple formula so why aren't there more minigames on the Xbox market today?"
---
Tuesday, May 21 @ 06:16:55 CDT (21 Page Views)
(Read More... | 6341 bytes more | comments? | Score: 5)
published by: forahobby | Discuss in our Forums: here
| | | |
| --- | --- | --- |
| | LEGO DC Super-Villains: Young Justice DLC Available Now! | |
LEGO DC Super-Villains: Young Justice DLC Available Now!

The Young Justice animated series level and character DLC for LEGO DC Super-Villains: Young Justice Animated Series is now available on Xbox One, PlayStation 4, Nintendo Switch and Windows PC.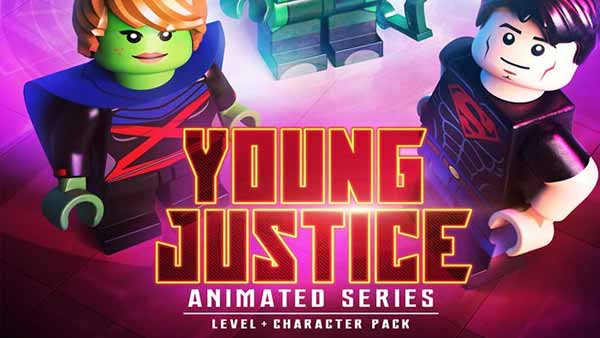 The downloadable pack, available for £2.49, adds new content inspired by hit animated series 'Young Justice', where teenage DC Super Heroes attempt to save the world as part of 'the Team' – a group assigned to undertake covert operations on behalf of the Justice League. Inspired by the show, players must defeat the villainous enemy team known as 'The Light' while playing as Super Hero characters in Young Justice including Kid Flash, Aqualad, Artemis (Tigress), Miss Martian, SuperBoy and a new villain to fight and unlock, Black Beetle.
Kid Flash plays a key role in the new level and is the youthful alias of Wally West who initially adopted the name after being struck by lightning like his uncle, The Flash. Kid Flash has superhuman speed and served as a sidekick to The Flash. His first appearance was during the second season of Young Justice.
The son of villain Black Manta, Aqualad, uses his powers of hydrokinesis, super-strength, and invulnerability, alongside his ability to survive underwater. In the animated series, Aqualad helped and befriended Aquaman, who then offered Aqualad the opportunity to become his protégé and serve as a Super Hero for the Team during the first season of Young Justice.
As a master archer,
Artemis (Tigress)
is skilled with a compound bow and the former protégé of Super Hero, Green Arrow. She was recruited by Batman and Green Arrow to join the Team during the first season of
Young Justice
. Though her real name is Artemis, she also operates under a secret villain alias and appearance known as Tigress."
---
Friday, May 17 @ 20:34:41 CDT (48 Page Views)
(Read More... | 4720 bytes more | comments? | Score: 4.66)
published by: forahobby | Discuss in our Forums: here
| | | |
| --- | --- | --- |
| | Venom Gears Up for Mortal Kombat with new Multiformat Arcade Fight Stick | |
Venom Gears Up for Mortal Kombat with new Multiformat Arcade Fight Stick

Venom, a leading UK provider of quality gaming accessories is fighting for the wallets of gamers' nationwide and celebrating the launch of Mortal Kombat 11 with big savings to be had on the Multiformat Arcade Fight Stick.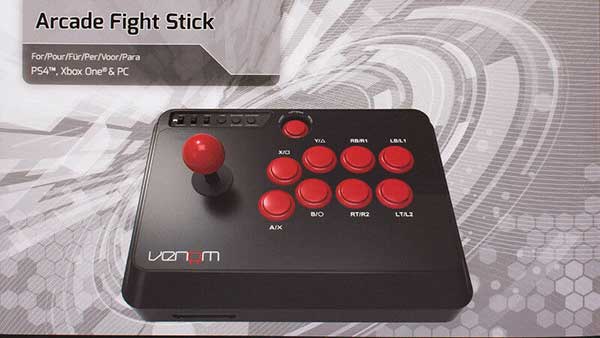 Gamers are encouraged to head to Argos on line or in-store where until June 10th, they can save a full fifteen pounds off the SRP when purchasing Mortal Kombat 11 and the Venom Multiformat Arcade Stick together!
A favourite amongst fighting game fans, the Arcade Fight Stick, from Venom, is the ideal controller for Mortal Kombat 11 and all fighting games, no matter what format the gamer is playing on, thanks to cross-format compatibility with Xbox One, PS4, Nintendo Switch, Xbox 360, PS3 and PC supported.
Those who have already purchased Mortal Kombat 11 already need not feel disheartened, as the Arcade Fight Stick still represents staggering value for money when purchased separately. Designed with fighting games in mind, the action buttons of the Arcade Fight Stick are based around popular arcade configurations, featuring the classic ball-top joystick and eight-button arcade layout, perfect for pulling off fatalities with devastating precision!
Premium build quality and components deliver the reliable and robust precision demanded by pro gamers, and the Arcade Fight Stick has been specially designed to make modding a breeze should gamers wish to swap out components at a later stage. For those looking to make their gaming sessions a little less stressful, the included turbo functionality can be assigned to any of the action buttons with a simple flick of a switch! With a generous three metre USB cable, the Arcade Fight Stick offers ultra-reliable plug-and-play connection, essential for competitive or tournament play.
Kelly Rist, Marketing Manager for Venom commented, "As fans of fighting games, we couldn't be happier to see Mortal Kombat 11 hitting the shelves and feel the perfect way to celebrate is to save gamers money wherever we can. True fighting fans know that nothing tops the experience of an authentic Arcade Fight Stick and the cross-format compatibility means that gamers can enjoy the real arcade experience no matter where they play.
The Arcade Fight Stick retails for an SRP of £59.99 and is available at Argos and all leading gaming retailers.
For more information visit venomuk.com.
News Source:
https://www.xboxone-hq.com
"
---
Tuesday, May 07 @ 18:11:18 CDT (38 Page Views)
(comments? | Score: 5)
published by: forahobby | Discuss in our Forums: here
| | | |
| --- | --- | --- |
| | Best Card and Casino Games for Xbox | |
Best Card and Casino Games for Xbox

It might surprise online gamblers to know they owe a debt of gratitude to social media sites and gaming devices like PS4 and Xbox. If it weren't for the exposure these avenues have given to the gambling industry, the growth trajectory might not be as robust as it is now. That's saying a lot considering the online real cash gambling industry has been growing by double-digits year-over-year for the past 10 years with no slowing in sight.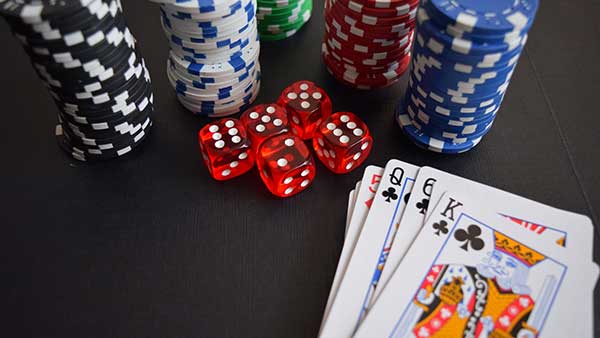 A good deal of this growth has been driven by the gaming industry. For almost two decades, gamers have had access to card games like poker and Blackjack. Over the last five years, the quality of the games being offered by software developers for Xbox users rivals the quality of games being offered by literally hundreds of real cash online gambling sites like www.casumo.com.
While gamers have always enjoyed playing non-cash casino games, they are also getting an opportunity to learn how to play certain games without having to risk their personal fortunes. This notion is proving to be a boon for online gambling operators that are seeing a significant number of gamers crossing over from non-cash gambling options into the world of real cash gambling.
If you want to experience this phenomenon for yourself, here's a few of the best card and casino games available for Xbox.
World Series of Poker: Full House Pro – The WSOP is directly responsible for taking poker from the backrooms of bars and casinos and bringing it into the mainstream as a viable form of adult entertainment. It's not surprising this game brings a sense of realism to the playing poker on a computer or mobile device. The graphics are excellent, and players can connect online to play other players located all over the world. The games are played with free chips, but the action is real. The game allows the players to develop their own identity with custom avatars. They can also select from several levels of expertise.
Test Drive Unlimited 2: Casino Online - This revolutionary game is a sequel to the highly popular casino game of the same title. It combines the exciting world of gambling and fast cars. The graphics are first class. Players start out in the casino where they can play a variety of popular casino games. As their winnings and level of expertise increase, they subsequently get the chance to test drive some amazing video versions of luxury race cars like Spyker Aileron Spyder and Bugatti Veyron 16.4 Centenaire. The game does include a social component to that allows players to compete online with other players.
The Four Kings Casino & Slots - If gamers are looking for an opportunity to learn about a wide range of casino games, this is the place to go. The casino features a robust selection of slots and table games, including blackjack, roulette, Texas Hold'em and bingo. The real draw for this game is players get access to a virtual casino. The VR experience is excellent if the player has quality accessories. The game's AI offers as realistic a casino experience as one could expect to get from an Xbox video game.
High Rollers Casino
– If a player is looking for a realistic casino gaming experience, it would be difficult to top this offering. So many aspects of this game can be customized that it gives the player a sense they are creating their own gambling experience. The 3D graphics are second to none, creating a very realistic casino environment and experience. The most amazing attribute for this game is the way the game allows people to connect online with others to compete in first class non-cash tournament events."
---
Tuesday, April 30 @ 01:54:49 CDT (70 Page Views)
(comments? | Score: 4)
published by: forahobby | Discuss in our Forums: here
| | | |
| --- | --- | --- |
| | Xbox Games With Gold For May 2018 Announced | |
Xbox Games With Gold For May 2018 Announced

Xbox Live Gold members will receive four new free games in May – two on Xbox One and two on Xbox 360 – as part of the Games with Gold program. You can play both Xbox 360 titles on your Xbox One with Backward Compatibility.
On Xbox One, Xbox Live Gold members can download Marooners (normally $9.99 ERP) for free during the month of May. The Golf Club 2019 featuring PGA TOUR (worth $49.99 ERP) will be available as a free download from May 16th to June 15th.
On Xbox 360, starting May 1st, Earth Defense Force: Insect Armageddon (normally $19.99 ERP) will be free for Xbox Live Gold members through May 15th. Then on May 16th, Xbox Live Gold Members can download Comic Jumper ($14.99 ERP) for free through May 31st.
Click here to see last month's Games With Gold
Titles are available as free downloads for qualifying Xbox Live Gold members in all markets where Xbox Live is available. Some regions may offer different titles depending on market availability.
For the latest
Xbox Games with Gold news
, follow @XONEHQ on
Twitter
,
Facebook
and
YouTube
, download the XBOXONE-HQ.COM app for
Android
and until next time, game on!"
---
Monday, April 29 @ 20:17:58 CDT (37 Page Views)
(comments? | Score: 5)
published by: forahobby | Discuss in our Forums: here


| | | |
| --- | --- | --- |
| | Site Statistics | |

| | | |
| --- | --- | --- |
| | Site Statistics | |

HQ Online Statistics
Members: 6 | Guests: 678 | Xbox Live Tags: 4,385


Forums

Active Users: 325

Your Account

Active Users: 113

Profile

Active Users: 64

Xbox Tutorials

Active Users: 44

Home

Active Users: 37

Downloads

Active Users: 27

News

Active Users: 24

Xbox Homebrew

Active Users: 15

Xbox Games

Active Users: 14

Private Messages

Active Users: 5

View More Detailed Statistics

| | | |
| --- | --- | --- |
| | Site Statistics | |

| | | |
| --- | --- | --- |
| | Xbox Download Stats | |

| | | |
| --- | --- | --- |
| | HQ Network Affiliates | |

| | | |
| --- | --- | --- |
| | Xbox-Hq.Com - Archived News | |

Tuesday, April 23
Fifa eWorld Cup: The Most Open eSports Tourna
published by: forahobby | Page Views: 71 | Comments: 0

Friday, April 19
STAR WARS Jedi: Fallen Order coming in May; D
published by: forahobby | Page Views: 87 | Comments: 0

Thursday, April 18
What are the Best Gambling Games for Xbox and
published by: forahobby | Page Views: 85 | Comments: 0

Tuesday, April 09
Truck Driver goes Free-to-Play with in-game m
published by: forahobby | Page Views: 56 | Comments: 0

Monday, March 18
2019's Upcoming Game Releases for Switch, PC,
published by: forahobby | Page Views: 149 | Comments: 0

Wednesday, March 13
FINAL FANTASY VII Remake Xbox Digital Pre-ord
published by: forahobby | Page Views: 86 | Comments: 0
Surprising Gambling Statistics for Women And
published by: forahobby | Page Views: 85 | Comments: 0

Tuesday, March 12
Xbox's online cheats
published by: forahobby | Page Views: 149 | Comments: 0

Wednesday, February 27
FINAL FANTASY VII Remake now available for di
published by: forahobby | Page Views: 96 | Comments: 0
Dead or Alive 6 Deluxe Demo, Multiplayer Beta
published by: forahobby | Page Views: 92 | Comments: 0

Tuesday, February 26
Winning in Online Casinos Gaming
published by: forahobby | Page Views: 125 | Comments: 0
Anthem: Available Now on Xbox One, PS4 and PC
published by: forahobby | Page Views: 82 | Comments: 0

Monday, February 25
The Four Kings: Casino & Slots. Briefly about
published by: forahobby | Page Views: 143 | Comments: 0

Wednesday, February 06
Crackdown Is Now Available For Free On Xbox
published by: forahobby | Page Views: 154 | Comments: 0

Monday, February 04
WRC 8 announced for Xbox One, PlayStation 4 a
published by: forahobby | Page Views: 196 | Comments: 0

Thursday, January 31
February 2019's Xbox Games with Gold
published by: forahobby | Page Views: 187 | Comments: 0
Bingo games on Xbox?
published by: forahobby | Page Views: 164 | Comments: 0

Tuesday, January 29
RESIDENT EVIL 2 is now available worldwide fo
published by: forahobby | Page Views: 200 | Comments: 0

Monday, January 21
ACE COMBAT 7 is now available on Xbox One and
published by: forahobby | Page Views: 204 | Comments: 0

Wednesday, January 09
Far Cry New Dawn Available For Pre-Order On X
published by: forahobby | Page Views: 496 | Comments: 0

Friday, December 21
2019 casino games on Xbox
published by: forahobby | Page Views: 554 | Comments: 0

Thursday, December 20
GAEMS 'Sentinel Pro XP 1080P' Personal Gaming
published by: forahobby | Page Views: 388 | Comments: 0

Monday, November 19
Mass Effect Andromeda has been 'Enhanced' for
published by: forahobby | Page Views: 472 | Comments: 0

Monday, October 29
Red Dead Redemption is now available on Xbox
published by: forahobby | Page Views: 529 | Comments: 0
Pokemon Web based Diversions - You Will Love
published by: forahobby | Page Views: 536 | Comments: 0

Sunday, October 21
MaxColor Dream Stick V5 Xbox One/PS4 Mod Kit
published by: forahobby | Page Views: 588 | Comments: 0

Wednesday, October 10
What are Newbie Bingo Rooms
published by: forahobby | Page Views: 637 | Comments: 0

Thursday, October 04
Xbox Games With Gold For October 2018
published by: forahobby | Page Views: 537 | Comments: 0

Monday, August 20
Shenmue I & II Launches Tomorrow on Xbox One,
published by: jordan92 | Page Views: 492 | Comments: 0

Wednesday, May 30
The Main Criteria for Determining the Best Pl
published by: forahobby | Page Views: 840 | Comments: 0

Wednesday, May 02
The Best And Most Popular Slots For Xbox
published by: forahobby | Page Views: 905 | Comments: 0

Friday, April 20
Xbox Live Games With Gold For May 2018
published by: forahobby | Page Views: 718 | Comments: 0

Thursday, March 01
Cuphead for Xbox Review
published by: forahobby | Page Views: 1404 | Comments: 0

Wednesday, February 28
7 Popular Casino Games on Xbox - The Magic Se
published by: XboxOneGamer | Page Views: 736 | Comments: 0

Friday, February 16
Why is it Worth to Try Xbox Casino Games?
published by: forahobby | Page Views: 791 | Comments: 0

Thursday, January 25
Xbox Games With Gold for February 2018 Reveal
published by: forahobby | Page Views: 519 | Comments: 0

Thursday, November 23
Experience Xbox Games With Windows Sonic And
published by: forahobby | Page Views: 714 | Comments: 0

Wednesday, November 22
Games That Boost Brainpower
published by: forahobby | Page Views: 853 | Comments: 0

Saturday, October 28
Xbox Live Games With Gold List for November 2
published by: forahobby | Page Views: 599 | Comments: 0
Just Dance 2018 Available Now On Xbox One, PS
published by: forahobby | Page Views: 548 | Comments: 0


News Archive



| | | |
| --- | --- | --- |
| | Popular Xbox Games | |
WWF: Raw
Page Views: 279600

Can you smell what the Box is cooking? The Rock is surely ready to whip some jabronies. In WWF: Raw Is War, players will be able to rip each others clothing off and watch fans go crazy during live eve..

More Xbox Games