| | | |
| --- | --- | --- |
| | Make your own Action Replay for Softmodding!! No USB flash drive needed! | |
Make your own Action Replay for Softmodding!! No USB flash drive needed!
Published by

vcft67 on 2011-08-19
Category: Softmod | Page Views: 34,564

How to use a regular XBOX memory card with your PC and Action Replay software to softmod... (Basically, make your own Action Replay.)

I recently decided to softmod an xbox using a savegame exploit. I made a USB adaptor, but couldn't find a flash drive that worked with my XBOX. After trying 2 dozen flash drives I had lying around, and a few I borrowed I finally gave up. I decided to try a different approach.

Since my only goal was to get SID5 savegames onto the XBOX to use a savegame exploit, I decided to make my own Action Replay. This method uses a real XBOX memory card and the Action Replay software. It's a real memory card, so no more "damaged" messages to worry about. It also eliminates a few steps getting the Action Replay drivers to work in Windows.

Warning: This involves soldering and modifying a memory card. If not done carefully, you could damage your xbox, the memory card, your PC and maybe even set your house on fire (sure... who knows....). Proceed at your own risk...

I used the usb cable from an old usb camera I didn't want anymore, and I picked up a used XBOX memory card for $3.99 from a used games store.

To use this method, you will need the following:
1. An XBOX memory card (preferably an original, non 3rd party one)
2. A spare usb cable (skinnier the better)
3. Soldering skills

Once finished, you will also need the Action Replay software as well as the SID5 savegame exploit.

First, we need a memory card: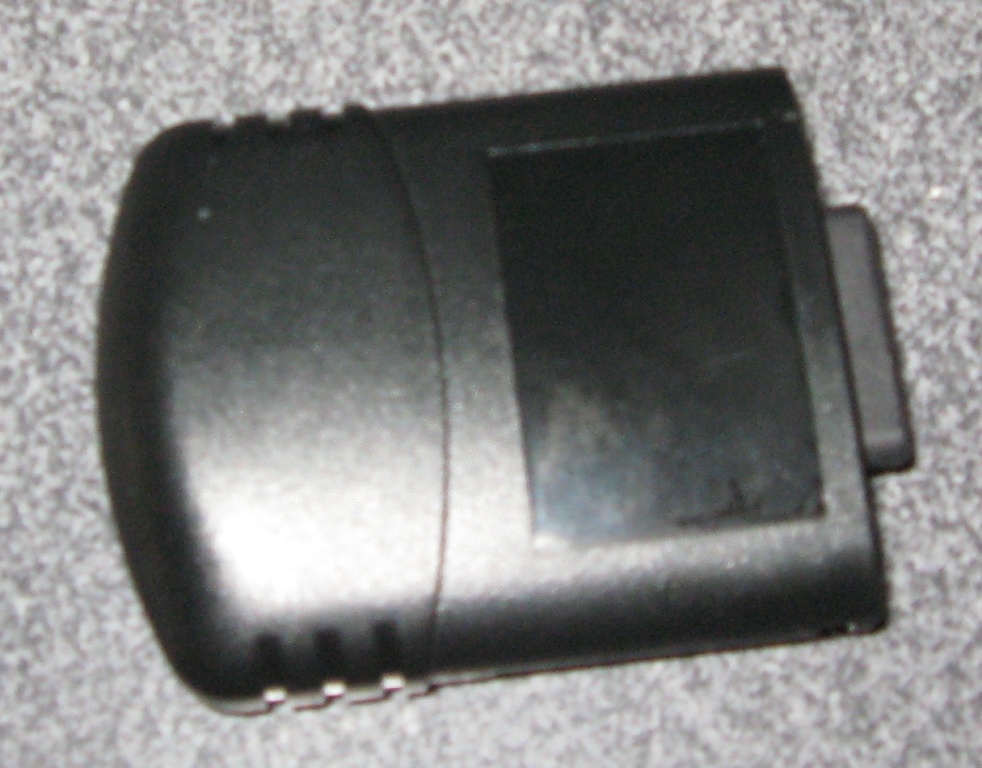 (Sorry, it's a horrible pic...)

Flip it over and remove the 4 Philips screws.



(Another bad pic... ouch)

Leave the top plastic cover on, but remove the bottom exposing the circuit board.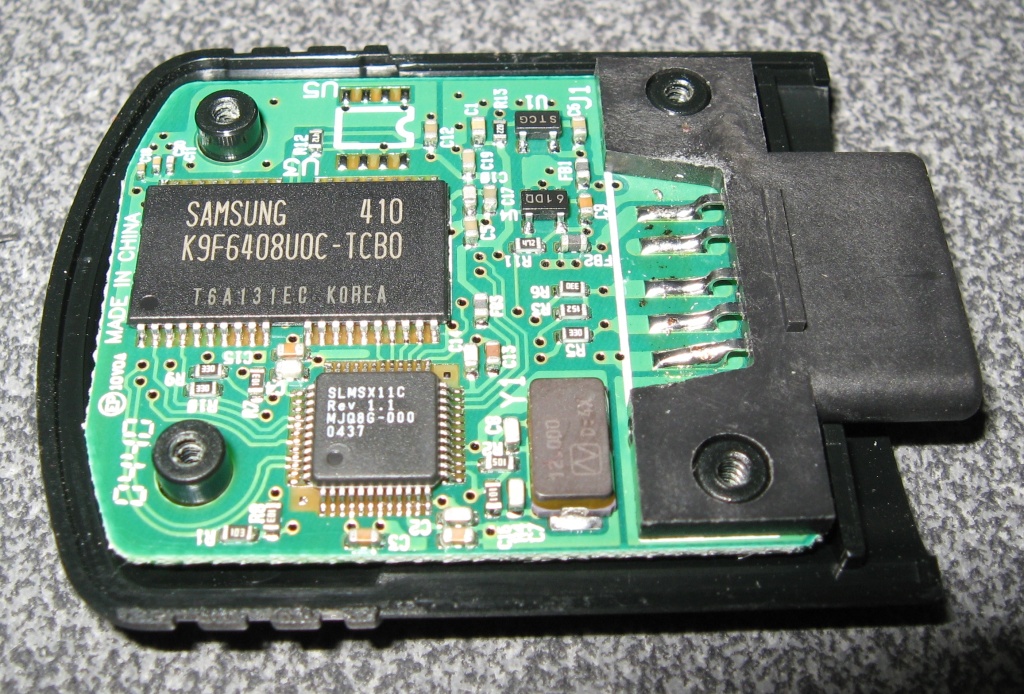 Drill a hole in the bottom plastic piece. Keep the hole to one side, like the picture below. This will make sure the cable is not pushing on the chip.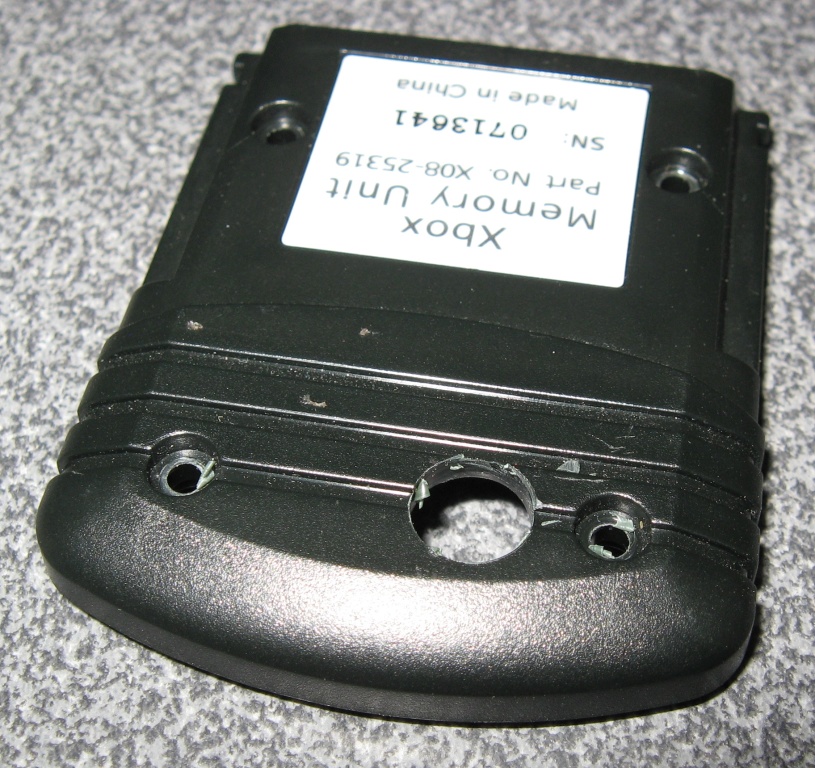 Take your ordinaly boring USB cable and strip the wires. (Not too much or they might touch other things on the circuit board.)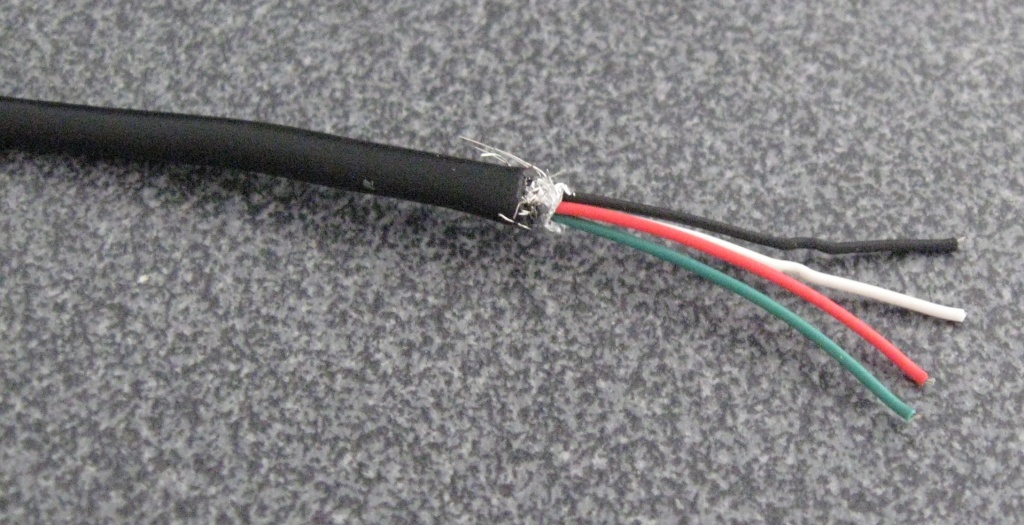 Take some electrical tape and cover up end end where the wires are exposed. This prevents the shielding from touching something on the circuit board. I used red electrical tape so you can see in the pic where I taped the cable.

Feed the cable through the newly created hole in the back cover. Make sure you put it the right way!! :)

Tape the cable to the circuit board to hold it down, then solder the red and white wires like the pic below: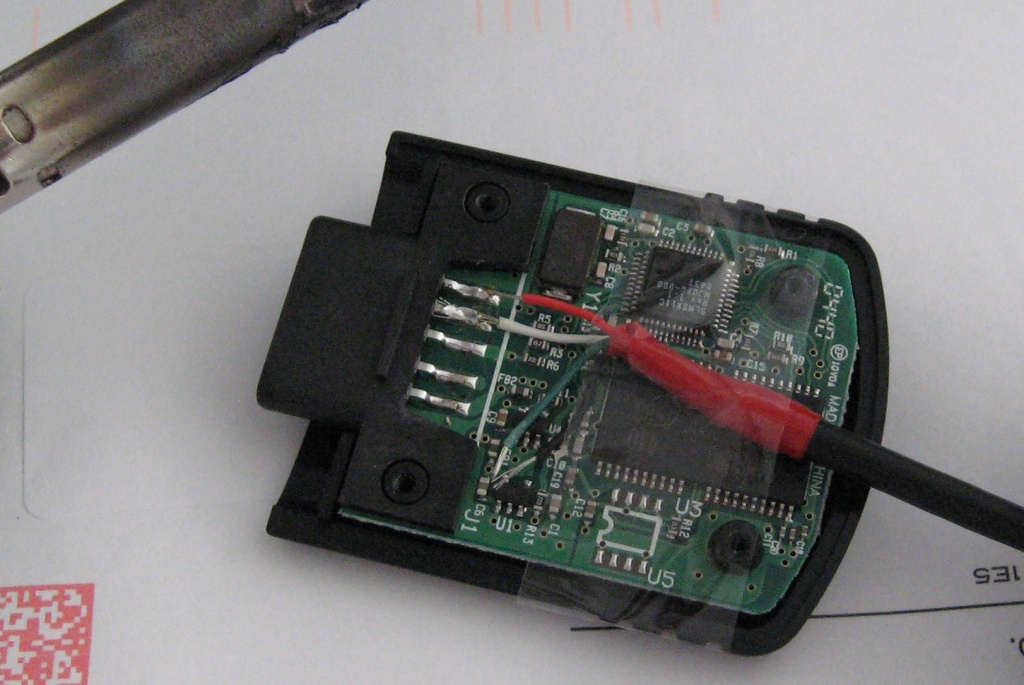 Two wires down, now the other two: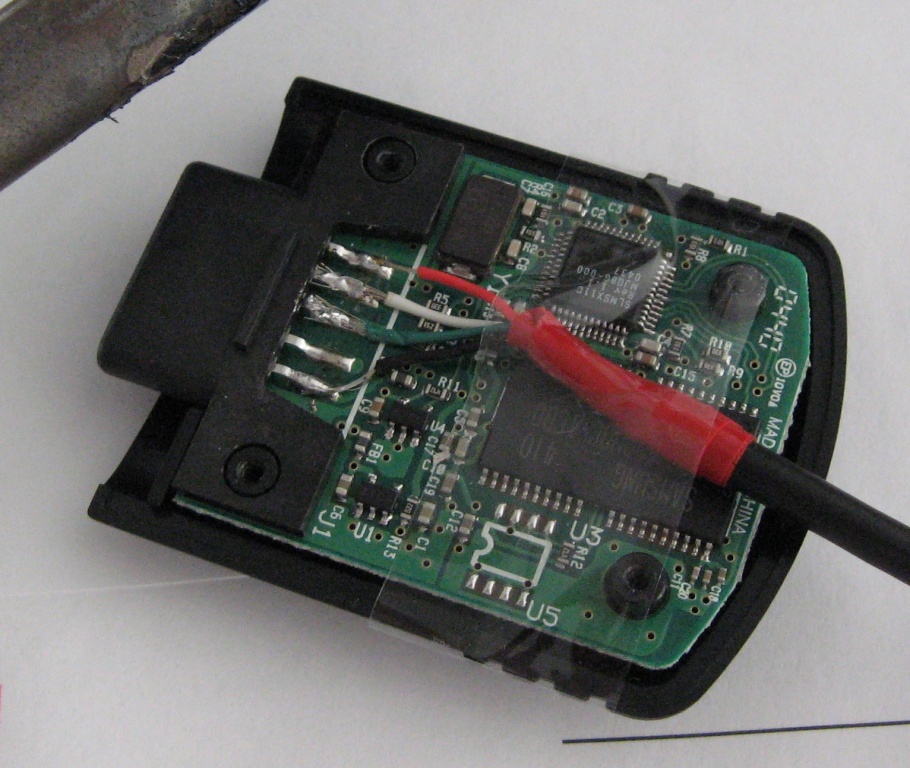 In case it's hard to see, from top to bottom the wiring is:
Red
White
Green
-not connected-
Black

Once you are happy with your soldering job, let everything cool and gently remove the tape holding the wire down.

Slide the back cover down the cable and gently bend the wire so that it sits beside the big chip on the circuit board. The case should close without feeling like you have to squeeze. If you're squeezing, you probably caught the cable on something.




Put some tape around the case to hold it together while you put the screws back. It helps prevent the cable from moving before you have it firmly closed.

You're done! It shoudl look something like this: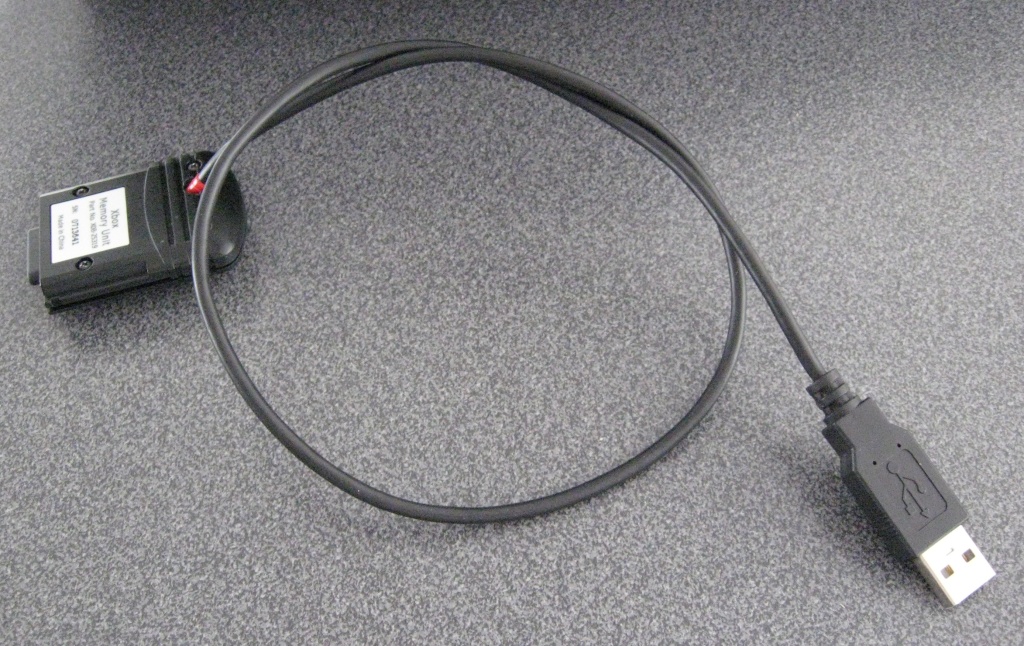 Here's a closeup: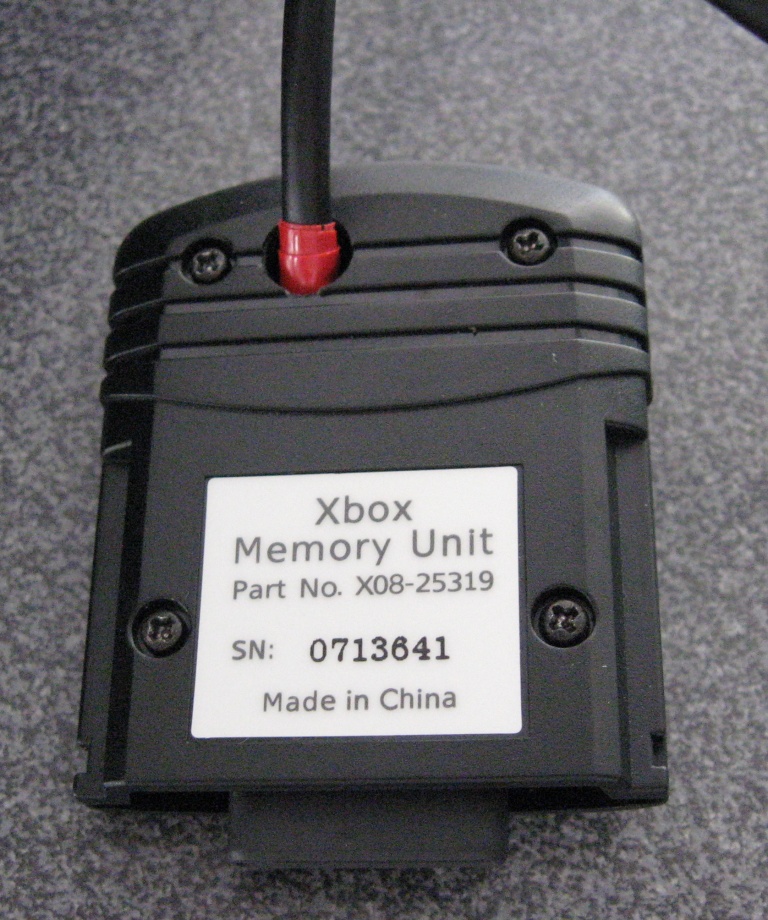 Here's what it looks like plugged into a controller: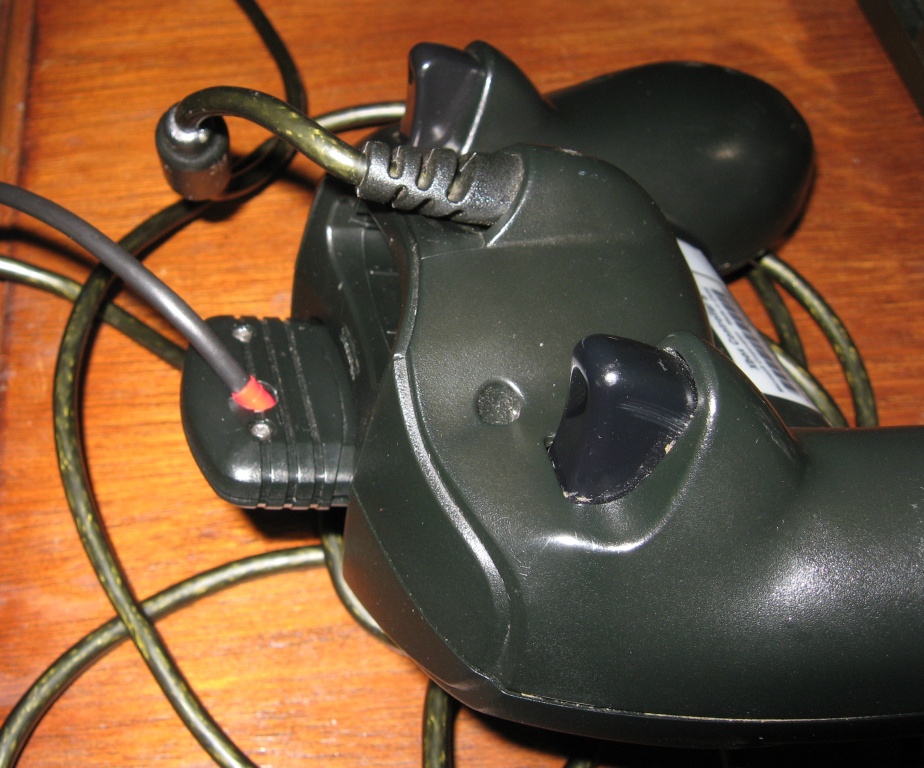 It's a good idea at this point to test it out in your XBOX to make sure it's working properly.

Working??? Great!! Let's move on!

Now, to use it with Action Replay, obviously you need the program installed. I'm assuming you already installed it.

At this point, the instructions are a little different than the USB flash drive instructions for Action Replay you might have read elsewhere. There are less steps and no editing config files. Don't worry, we're not missing anything...

Plug the usb cable into your computer. (Must be running 32bit. Sorry, 64bit doesn't have a driver... and don't hold your breath for one.)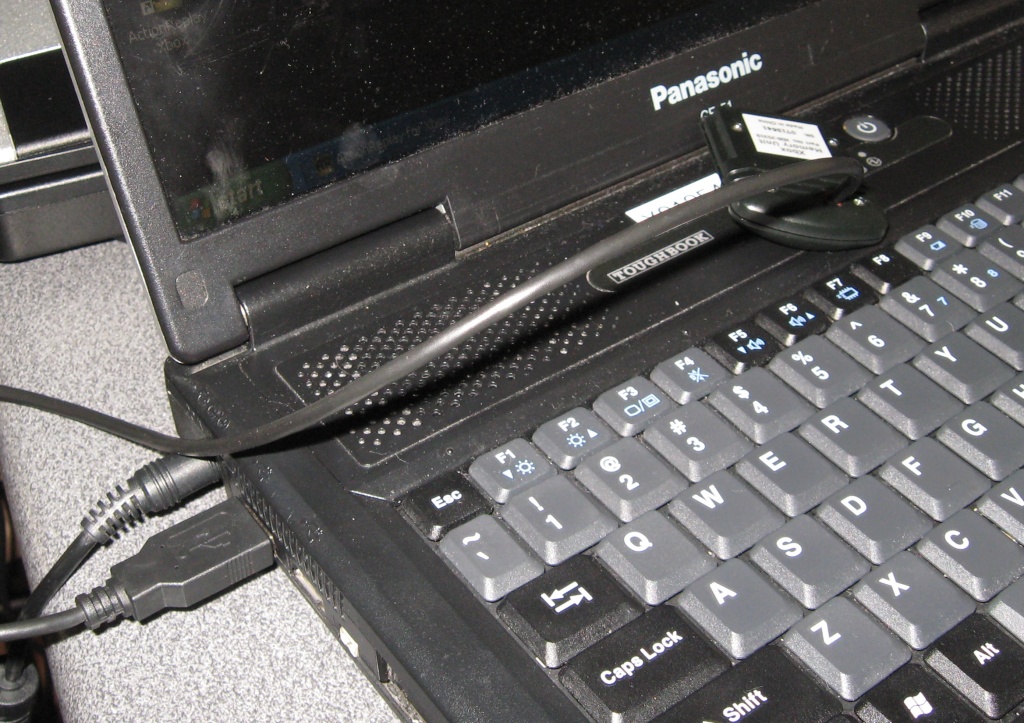 In device manager, the memory card will appear as an unknown device. That's ok.

Double click on the unknown device and click Update Driver.

Click "No, not this time" if Windows asks to look at windows update.

Select Manually update driver.

Remove the checkbox beside the search option and click browse.

Find the folder: C:program filesdatelaction replay xboxdrivers and select it.

Click OK and the driver should install. When done you should have a new device under "USBIO controlled devices" called "ActionReplay XBox"

You're now ready to use the Action Replay program! No extra steps... everything you read about getting PID & SID numbers and modifying files? .... don't need to! Since you are using a real memory card and not a USB flash drive, the driver works without modification.

That means... yes.... the official Action Replay is essentially a $30-50 usb adaptor.

Open Action Replay and you should see your memory card appear like this: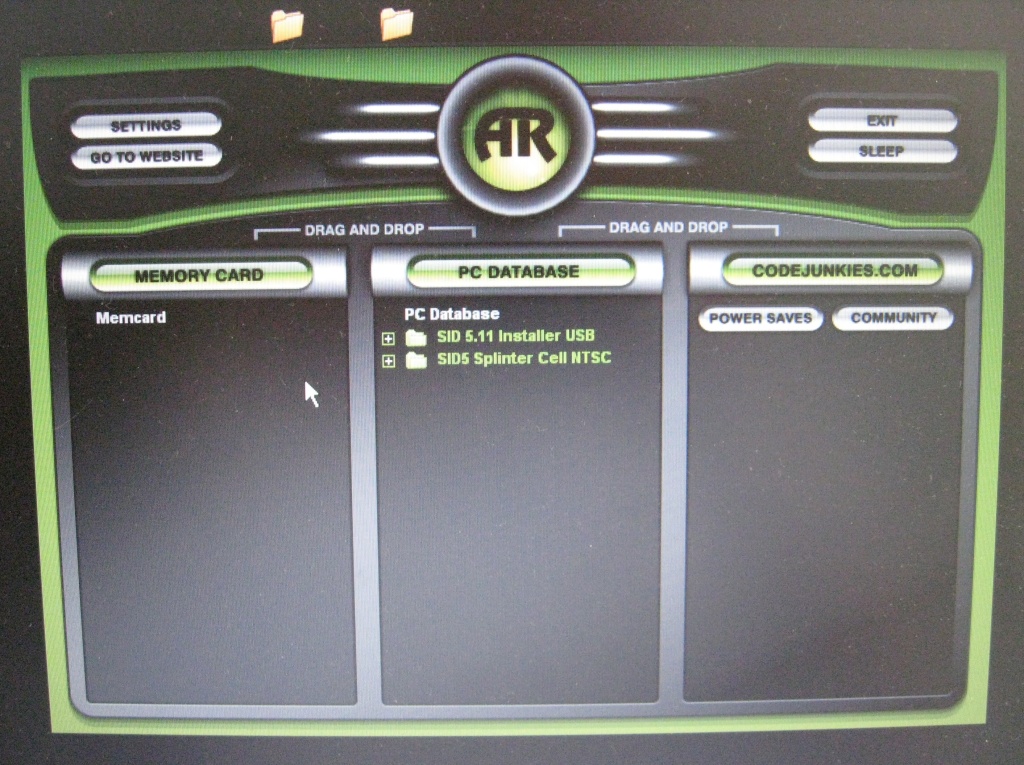 Follow instructions found elswhere to copy the SID5 files to the PC and then to the memory card.

Note: in the picture, I have the USB version shown, but it's too big to fit on a memory card, so choose the other installer. Also, I'm using the Splinter Cell NTSC exploit, but use whatever one you need to.

After you've copied (can be quite slow), unplug the memory card from your PC (VERY IMPORTANT) and plug it into your xbox controller.

Voila! Here are your save games...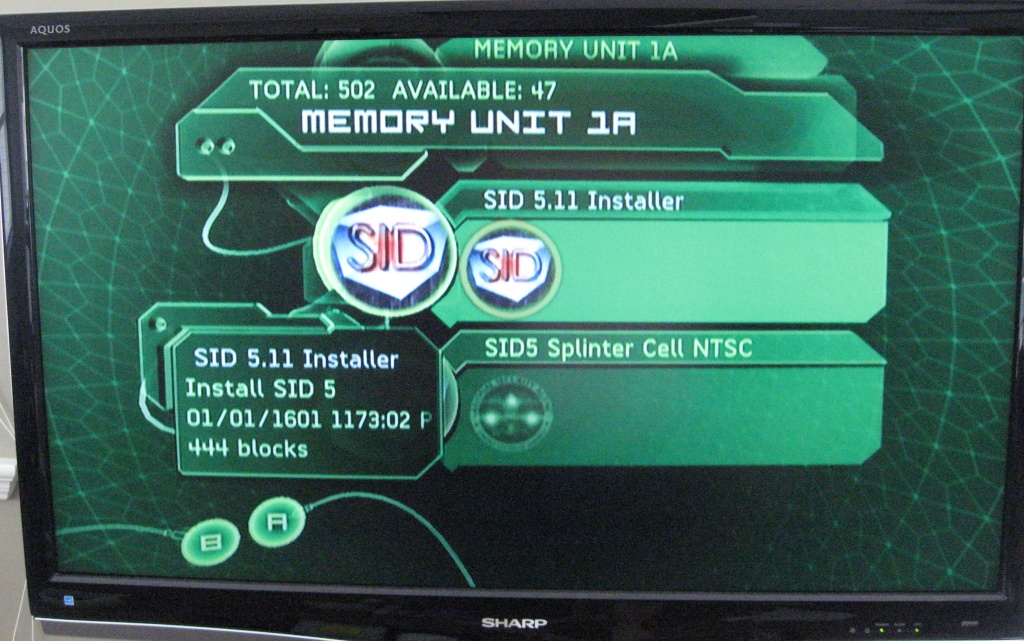 Then copy them to the xbox hard drive...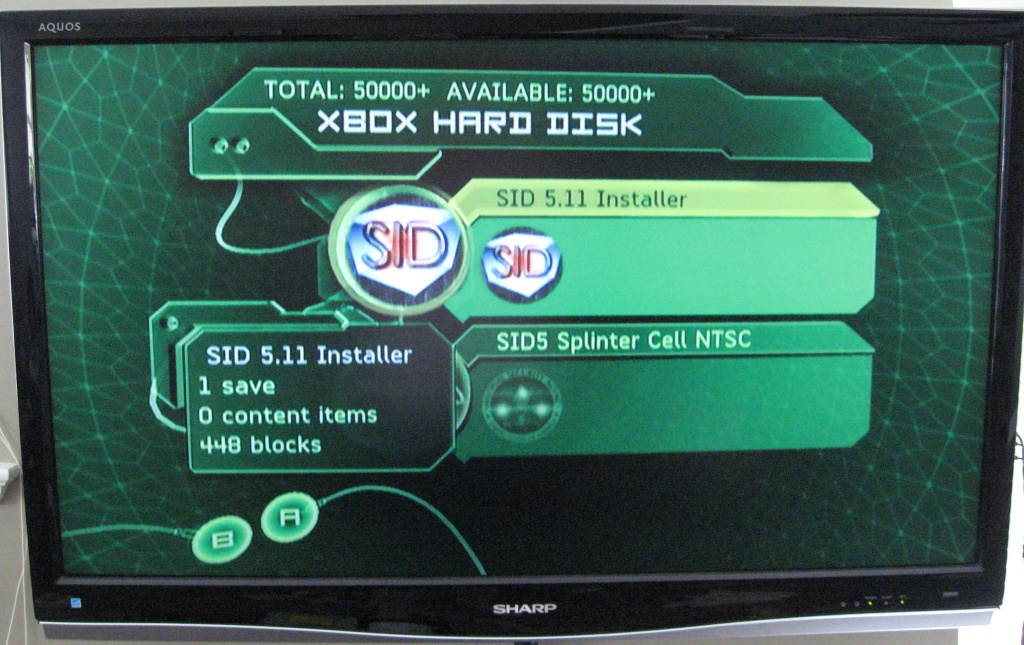 You're ready to softmod!! Pop in your prefered game and follow the instructions posted elsewhere to drop into the SID5 menu.

Hope this helps save you time and frustration!!! It mght even save you some money too... provided you can find a $4 memory card like I did.

You can also use this modified memory card with other Action Replay savegames, not just the exploits.

VCFT67


| | | |
| --- | --- | --- |
| | Browse Tutorials | |



| | | |
| --- | --- | --- |
| | Latest News | |

| | | |
| --- | --- | --- |
| | Xbox Tutorials Database | |

| | | |
| --- | --- | --- |
| | Xbox Tutorials Database | |

| | | |
| --- | --- | --- |
| | Popular Xbox Games | |
Ex-Chaser
Page Views: 304,618

Ex-Chaser is the latest installment in a series of games the North American and European markets never saw, entitled 'Generations of Chaos'. You can team up with one, two, or three friends to explore ..

More Xbox Games