Dear Villagers announced a huge rebranding. The boutique publishing label, which has a team of over 20 people, was founded in 2018 as part of Plug In Digital. It has since evolved into its own distinctive and lively ecosystem. Check out upcoming titles at PAX East!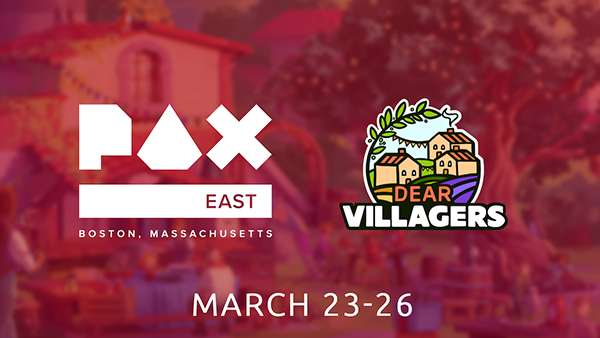 Having already released such successful, beloved and award-winning titles at The Forgotten City, The Dungeon of Naheulbeuk, Foretales, Souldiers, and Edge Of Eternity, Dear Villagers has carved a niche for itself as an indie game publisher that partners with developers focused on narrative and world-building, making games that will be memorable long after the credits have rolled.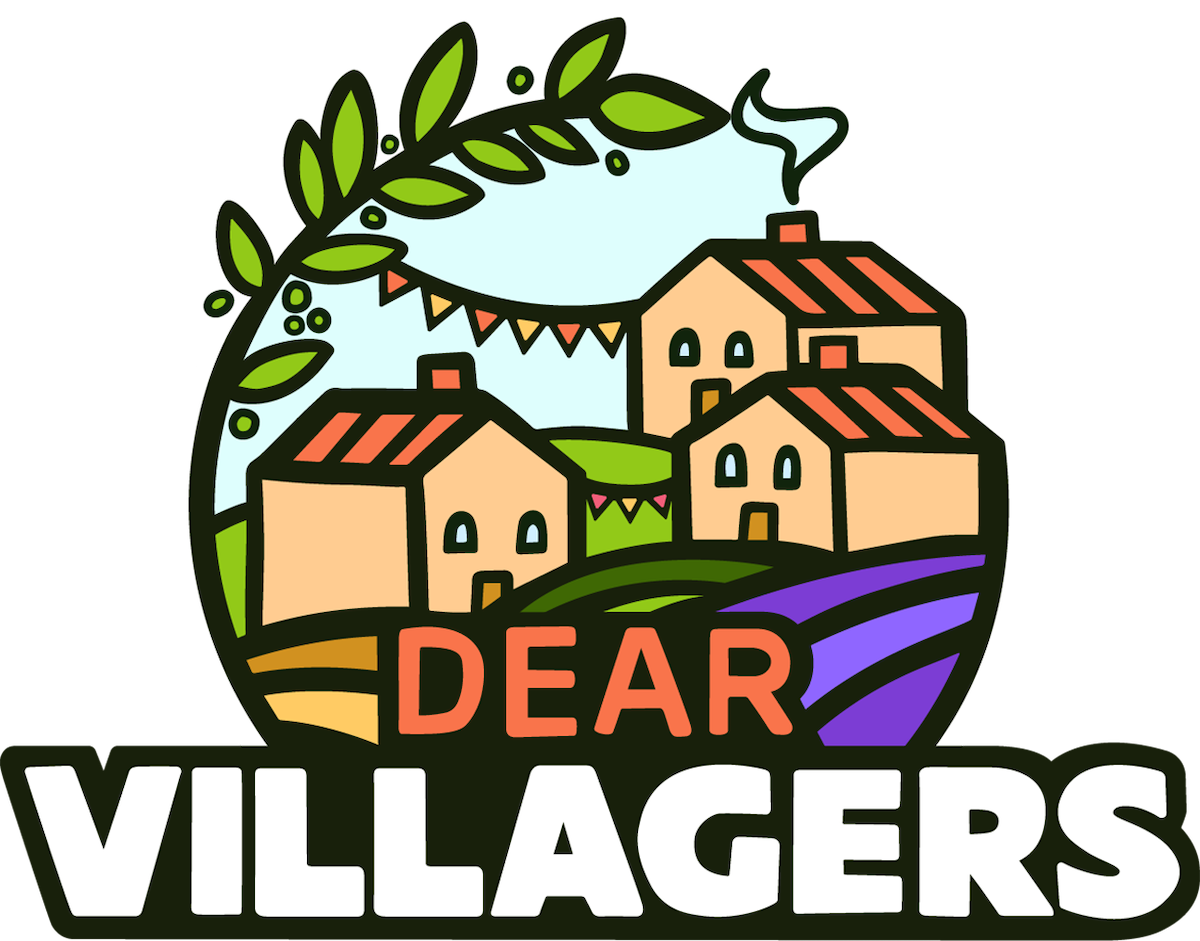 To commemorate this rebrand, Dear Villagers has revealed its all new logo up above. Developed with marketing agency Combostrike, it's a joyful village, a reminder that almost every endeavor in our industry is a group effort. There's a reason for the expression "it takes a village". The colors are inspired by landscapes from the south of France, where Dear Villagers is based, full of olive trees and lavender fields.
Dear Villagers also revealed its new key art. Realized by an artist from Toulouse called Sylvain Tohad, and his studio Umeshu Lovers, this painting represents the company's vision of its welcoming little village, getting ready to celebrate.
As part of its redefined initiative, Dear Villagers has outlined the following core values in an effort to be a preferred publishing partner for the best indie studios, worthy of their talent, and of their trust:
IT TAKES A VILLAGE
True to the proverb, we believe that anything of value can only be achieved through fruitful collaboration. We foster a culture of teamwork, of asking when you don't know the answer, of celebrating victories together, and supporting each other through setbacks.
STUDIO FIRST
Any success in our space is a testament, first and foremost, to the quality of the game. Above all else, we value the creative work of the studios we partner with. We always make decisions with their best interests in mind.
PEOPLE OVER PIXELS
We strive to create a net positive impact wherever we can. We believe in the value of long-term partnerships, based on mutual trust, which takes root in honesty, transparency, and acceptance. We love pixels, but we believe in people.
COME AS YOU ARE
Our industry is in a unique place to be a safe haven for people who feel outside the status quo. People who love quirky and unique things with boundless passion, people whose identity, or ability, or inclination isn't as clear-cut as mainstream stereotypes. We strive to be a little corner of the gaming space, where compassion and tolerance are valued above any ideology.
ARTISAN HANDS
We believe in learning by doing, in improving by trying. Wherever possible, we make room for innovation, for trial and error, on any project. Like an artisan, we craft first, observe, try again, sometimes fail, then fail better. As a result, we build best practices that we, and the studios we work with, can all trust.
EYES TO THE SKY
We are dreamers, and while we take time to celebrate successes, we cultivate an infinite mindset. There is always some bigger dream to chase, some innovation to catch up to, or get ahead of. At our core, we are committed to growing our scope and capability to publish increasingly ambitious titles.
PAVING MEMORY LANE
We have an opportunity to bring beautiful stories into the limelight, and to bring players together around positive, shared experiences that will be etched in their memories long into the future. Embracing player empathy as a guiding tool, we strive to bring them joyful, memorable emotions.
Dear Villagers has currently revealed four incredible games due this year, all being shown off at PAX East from March 23rd-26th. These include: Fort Solis, a deeply immersive cinematic thriller set on Mars; Fabledom, a lovely and refreshing take on the city-builder genre; Nocturnal, an action side-scroller where you get to actually play with fire; and Born of Bread, an adorable adventure where you play as a flour golem. But that's not all! As you'll find out in the upcoming months, Dear Villagers has a few surprises up its sleeve, including something new from some of its old companions!
For more News & Rumors, Xbox game trailers and release dates, follow @XONEHQ on Twitter, YouTube, Instagram, Facebook, and Pinterest, download the free XBOX app for Android or subscribe via email and rss.
News Source:
XBOXONE-HQ.COM
"