| | | |
| --- | --- | --- |
| | Worldless coming to Xbox One, Xbox Series and PC via Steam later this year | |
Worldless coming to Xbox One, Xbox Series and PC via Steam later this year

Thunderful, Coatsink & Noname Studios' beguiling 2D adventure platformer Worldless will be available for Xbox One, Xbox Series X|S and PC (Steam) later this year. Check out the new trailer showcasing the stylish combat offered up by Worldless' blend of turn-based and action combat, as well as the beauty on offer as you explore its mysterious minimalist world.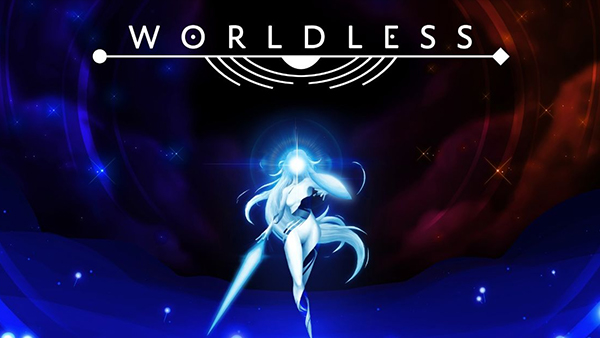 Worldless is set in a world where polar opposite realities are aligned with a common spark. Players will venture into an abstract setting full of entities with opposing goals. One half is fixated on the virtue of their nature, the other is seeking to exchange it for their demise. Polarities attract, resulting in neverending conflict, and the result is the traumatic process of Absorption which sees their very natures exchange.
In Worldless, you'll learn the nuances of an optimised combat system by mastering your timing and refining your strategies. Absorb enemies to learn new abilities in an ever-expanding skill tree to unlock new ways to explore and add depth to combat encounters. You'll explore intricate areas filled with secrets, using finesse and fluid action to uncover them, and engage ferocious beings in fast-paced, turn-based action combat.
Wordless will be available on Xbox One, Xbox Series X|S and PC later in 2023.
Stay updated on the latest Xbox News, game trailers, achievements, release dates and indie updates by following @XONEHQ on Twitter, YouTube, Instagram, Facebook, and Pinterest. You can also download the free XBOX app for Android!
Xbox Store:
Xbox One
|
Xbox Series X|S
News Source:
XBOXONE-HQ.COM
"
| | | |
| --- | --- | --- |
| | Related Stories | |

| | | |
| --- | --- | --- |
| | Most Popular | |

| | | |
| --- | --- | --- |
| | Rate this Article | |
| | | |
| --- | --- | --- |
| | Associated Topics | |



| | | |
| --- | --- | --- |
| | Xbox Tutorials Database | |

| | | |
| --- | --- | --- |
| | Xbox Tutorials Database | |

| | | |
| --- | --- | --- |
| | Xbox Download Stats | |

| | | |
| --- | --- | --- |
| | Site Statistics | |

| | | |
| --- | --- | --- |
| | Site Statistics | |

HQ Online Statistics
Members: 1 | Guests: 5,827 | Xbox Live Tags: 4,376


Home

Active Users: 4968

Forums

Active Users: 645

Your Account

Active Users: 86

News

Active Users: 33

Xbox Games

Active Users: 21

Downloads

Active Users: 16

Xbox Homebrew

Active Users: 15

Downloads VIP

Active Users: 12

Profile

Active Users: 5

Xbox Tutorials

Active Users: 4

View More Detailed Statistics

| | | |
| --- | --- | --- |
| | Site Statistics | |

| | | |
| --- | --- | --- |
| | Popular Xbox Games | |

| | | |
| --- | --- | --- |
| | HQ Network Affiliates | |

| | | |
| --- | --- | --- |
| | Xbox-Hq.Com - Archived News | |

Wednesday, September 13
Lil' Guardsman: Explore Whimsy and Factions i
published by: BigJ | Page Views: 13 | Comments: 0

Tuesday, September 12
Monolith: Requiem of the Ancients hits Xbox,
published by: BigJ | Page Views: 22 | Comments: 0
IO Interactive Opens a New Studio in Brighton
published by: BigJ | Page Views: 25 | Comments: 0

Monday, September 11
Retro Shooters Return: Realms Deep 2023 Kicks
published by: BigJ | Page Views: 24 | Comments: 0

Friday, September 08
Jurassic Park Classic Games Collection announ
published by: BigJ | Page Views: 39 | Comments: 0
Steam Deck Gets a New Look with JSAUX's Trans
published by: doa666 | Page Views: 29 | Comments: 0

Thursday, September 07
XBHD: HD Video Adapter for Original Xbox laun
published by: BigJ | Page Views: 64 | Comments: 0

Wednesday, September 06
Skull Island: Rise of Kong Announced for Xbox
published by: BigJ | Page Views: 43 | Comments: 0

Tuesday, September 05
SOEDESCO shares more details about Truck Driv
published by: BigJ | Page Views: 40 | Comments: 0
Former Executives Secure $5M to Evolve New St
published by: BigJ | Page Views: 45 | Comments: 0

Monday, September 04
Otherside Entertainment and Aonic Announce St
published by: BigJ | Page Views: 50 | Comments: 0

Thursday, August 31
Multiplayer Sandbox Adventure Tinkertown Out
published by: BigJ | Page Views: 51 | Comments: 0
Tintin Reporter - Cigars of the Pharaoh: Limi
published by: BigJ | Page Views: 48 | Comments: 0

Wednesday, August 30
Cricket 24 launches on XBOX, PlayStation and
published by: BigJ | Page Views: 63 | Comments: 0

Tuesday, August 29
Asterix & Obelix: Slap Them All! 2 releases o
published by: BigJ | Page Views: 48 | Comments: 0
10tons announces open-world RPG "Dysplaced" f
published by: BigJ | Page Views: 45 | Comments: 0

Monday, August 28
Backpacking Adventure RPG 'Albatroz' comes to
published by: BigJ | Page Views: 58 | Comments: 0

Friday, August 25
Disney Speedstorm Races Out of Early Access o
published by: BigJ | Page Views: 64 | Comments: 0
Four-player top-down racer 'Make Way' is comi
published by: BigJ | Page Views: 55 | Comments: 0

Thursday, August 24
TREPANG2: Join the bloodshed later this year
published by: BigJ | Page Views: 75 | Comments: 0
Heavy Duty Challenge arrives on September 14
published by: BigJ | Page Views: 65 | Comments: 0

Wednesday, August 23
'Tamarak Trail' coming to Xbox Series, PS5, S
published by: BigJ | Page Views: 70 | Comments: 0
Professional Fishing 2 confirmed for Xbox One
published by: BigJ | Page Views: 61 | Comments: 0

Tuesday, August 22
NASCAR Arcade Rush is coming to Xbox, PlaySta
published by: BigJ | Page Views: 56 | Comments: 0

Monday, August 21
Ebenezer and the Invisible World announced fo
published by: BigJ | Page Views: 69 | Comments: 0
Slime 3K: Rise Against Despot drops on Xbox,
published by: BigJ | Page Views: 77 | Comments: 0
Exploring the Fusion of Xbox Games, Sports, a
published by: BigJ | Page Views: 63 | Comments: 0
Dungeons of Hinterberg heading to Xbox and St
published by: BigJ | Page Views: 65 | Comments: 0

Friday, August 18
Selecta Play Announces Ninja Kidz Time Master
published by: BigJ | Page Views: 56 | Comments: 0

Thursday, August 17
Stray Souls Demo out now on PC; Coming to Xbo
published by: BigJ | Page Views: 64 | Comments: 0
The Precinct Gets a Publisher Deal with Kwale
published by: BigJ | Page Views: 71 | Comments: 0

Wednesday, August 16
Take a deeper dive into SteamWorld Build with
published by: BigJ | Page Views: 55 | Comments: 0
Tactical RPG Demonschool gets more details fr
published by: BigJ | Page Views: 70 | Comments: 0

Tuesday, August 15
Blasphemous 2 releases on August 24 for Xbox,
published by: BigJ | Page Views: 79 | Comments: 0

Monday, August 14
Laika: Aged Through Blood coming to consoles
published by: BigJ | Page Views: 88 | Comments: 0

Friday, August 11
Sonic Superstars announced for Xbox Series, X
published by: BigJ | Page Views: 98 | Comments: 0
Button City Soccer Days kicks off in 2024 on
published by: BigJ | Page Views: 84 | Comments: 0

Thursday, August 10
SOEDESCO announes New Truck Driver game that
published by: BigJ | Page Views: 106 | Comments: 0
Twin-stick shooter REMEDIUM out now on consol
published by: BigJ | Page Views: 103 | Comments: 0
Headbangers Rhythm Royale confirmed for Xbox,
published by: BigJ | Page Views: 109 | Comments: 0


News Archive