The expansive Outriders demo is now available to download on Xbox One and Xbox Series X|S, ahead of its release on 1st April 2021. Take your first steps into a savage future in the OUTRIDERS Demo, and get a taste for the most aggressive RPG-Shooter in the genre.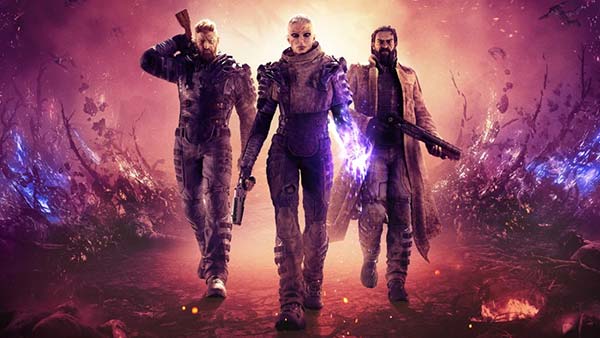 Outriders, the next game from People Can Fly, is a shooter set in a dark and desperate sci-fi universe. This brand new IP is developed by People Can Fly, the creators of Gears of War Judgement and Bulletstorm and is published by Square Enix External Studios.
With all four classes available, and the first four brutal abilities from each, you can assassinate your enemies as the Trickster, incinerate them as the Pyromancer, punish them up close as the Devastator, or at range as the mysterious Technomancer. Play single-player, or with up to two friends, as you experience the prologue and opening hours of Outriders.
The OUTRIDERS Demo requires a free Square Enix Members account - allowing transfer of your progress, including your customized Outrider character, to the full game. Square Enix Members will also receive a free 'Slick and Smooth' in-game emote! The OUTRIDERS Demo also requires persistent online access.
Click here to download the demo from the Microsoft Store
Outriders is currently scheduled to launch on April 1, 2021 for Xbox Series X/S, Xbox One, PS5, PS4 and Stadia.
For future updates & information on the game, check out all of our coverage via the Xbox games database, follow @XONEHQ on Twitter, Facebook, Pinterest, Reddit, and YouTube, and stay tuned for the latest Xbox news & rumors, best new upcoming Xbox Series X|S & Xbox One games, achievements, game trailers, screenshots, and more.
Microsoft Store:
here
(Demo)"