THQ Nordic has announced that their long-awaited post-apocalyptic open-world ARPG BIOMUTANT will be out for Xbox One, PlayStation 4, and PC on May 25th, 2021.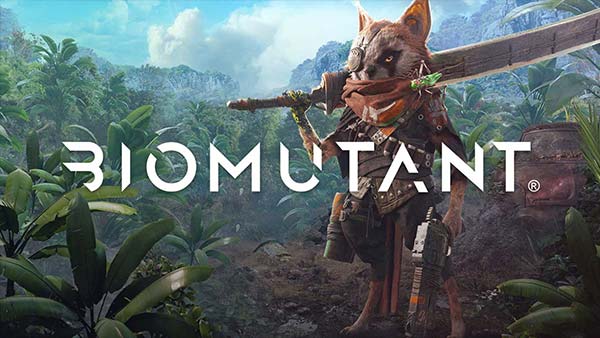 BIOMUTANT is a post-apocalyptic open-world ARPG that delivers real-time melee, shooter and mutant ability action. Replayability by varied and deep character progression, exploration of three systematically generated worlds, an underworld and a small solar system, by foot, mech, air-balloon, jetski and UFO.
The game features a fully customizable (MMO style) character and mutation system, bionics and creative item crafting, plus an interactive narrative featuring a contextual storyteller where the players creates their own story of survival in a vibrant colorful world.
Collector's Editions available for pre-order:
Biomutant Atomic Edition
The Atomic Edition is unique at its very core, and contains the following components:
High Detail Diorama - 60cm/23" long, 25cm/10" width, 30cm/12" height
Game Biomutant
Steelbook
T-Shirt in L/XL
Oversized Mousepad 80cm/31" x 35cm/14"
The artwork on Fabric A1 size
Soundtrack
Premium Box
The Biomutant Atomic Edition will be available at selected retailers for an SRP of € 399.99 | $ 399.99 | £ 349.99.
Biomutant Collector's Edition
Mutate your living room! The Biomutant Collector's Edition will be available for an SRP of € 109.99 | $ 109.99 | £ 99.99 for PC and € 119.99 | $ 119.99 | £ 109.99 for consoles. The genetic code of this edition has the following sequence:
Game Biomutant
Game hero figurine
The artwork on Fabric A1 size
Soundtrack
Premium Box
More information on the game will be released in the next weeks and months. Until then, follow @XONEHQ on Twitter, like us on Facebook, subscribe to us on YouTube, install the free Xbox app for android, and stay tuned for more of the best new and upcoming Xbox games for 2021 & 2022, screenshots, news & rumors, achievements, and game trailers.
Pre-order:
https://biomutant.com/
News Source:
https://www.xboxone-hq.com/news.html
"