Microsoft's Xbox One has a pretty mighty showing of casino games. If you're super into playing casino-style slots, roulette, and poker, you have plenty of options on the big machine. Whether it's big action-adventure open-world games that include minigames or dedicated casino sims in and of themselves, you'll never be starved for some virtual gambling on your Xbox One. Since 7 is a lucky number among gamblers, we thought we'd take a look at the 7 best casino games you can get for your console right now, but let's start with a
bonus entry!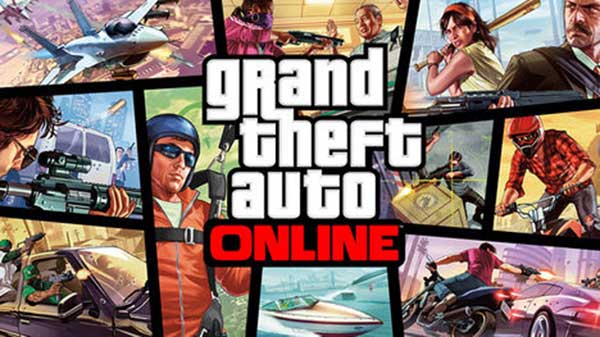 BONUS - Browser games
Everyone loves a bonus in a round of casino gaming, right? Well, we're bringing one to you before our list even starts. You can check out lots of casino browser games right from the comfort of your Xbox One thanks to its HTML5-enabled web browser function. Of course, the casino you play needs to support HTML5, which is why we recommend idealecasinos.nl to start. There, you'll find a huge collection of games, sites, and big bonuses to help you play casino games for real money. Don't say we never do anything nice for you!
1. Prominence Poker(Microsoft Store)
Prominence Poker offers perhaps the best and most realistic interpretation of what real-life basement poker looks like. Being a solid representation of poker, it features both online multiplayer and showdowns against deviously smart AI, meaning you'll find solid opposition no matter which game mode you decide to play. You're aiming to take down mysterious underground boss "The Mayor", which gives Prominence Poker a fun, lighthearted narrative feel beyond the usual po-faced simulation of poker. This is the best place to go for an authentic poker experience on Xbox One.
2. Pure Hold'em (Microsoft Store)
If you're going to excel at Pure Hold'em, you'll need serious poker skills. The game features 6 different tables, each of which offers a more difficult and intense challenge than the last. You'll begin at the Jokers' table and work your way up to the Aces and Masters tables, bringing your skills with you as you go. Of course, Pure Hold'em features onlinemultiplayer as well, allowing you to test your skills against other players. With great graphics and a rock-solid interpretation of hold'em poker, you could do a lot worse than Pure Hold'em.
3. Super Blackjack Battle II Turbo Edition (Microsoft Store)
Lampooning the rather ridiculous practice of naming that saw games like
Street Fighter II Turbo: Hyper Fighting
hitting shelves in the 90s,
Super Blackjack Battle II Turbo Edition
takes the neon aesthetic of 90s 2D action games and transposes it to the world of blackjack. Don't be fooled, though; this is a great blackjack game in and of itself. 12 characters compete to see who can claim the title of the greatest blackjack player of all time, and each of them is just as larger-than-life and hyper-real as you would want from a game like this.
4. Texas Hold'em(Microsoft Store)
This might be an Xbox 360 game, but it's aged remarkably well. Texas Hold'em provides, as you might expect, a down-the-line, realistic representation of Texas hold'em poker. You can play either online or by yourself, and the game's unique bankroll system makes playing it great fun even if you already own lots of poker experiences on your Xbox One. Perhaps the most fun aspect of Texas Hold'em is one that you'll struggle to find support for these days: its Xbox Live Vision camera functionality. Nothing beats watching your buddies squirm as you beat them in yet another round.
5. Red Dead Redemption 2 (Microsoft Store)
While it's definitely true that Red Dead Redemption 2 isn't actually a casino simulation game, it does offer some of the most realistic casino gaming experiences in the gaming world. That's because Rockstar put a huge amount of work into attention to detail for the game, so games like poker, blackjack, and five-finger fillet (which definitely wouldn't be played in modern casinos or gambling settings) allow you to drink in the atmosphere of a Wild West saloon. When you're done with casino gaming, you can wander out into the open world and experience life as a lonely cowboy.
6. Grand Theft Auto V (Microsoft Store)
Once again, Rockstar proves itself lord of the immersive open-world experiences. With the "Diamond Casino and Resort" update to the Grand Theft Auto Online portion of the game, Rockstar introduced roulette, poker, and endless slot machines themed around in-game properties. If you want to know what it's like to gamble within a real-life casino but you don't feel like making the trip - or you can't because of a lockdown - then Grand Theft Auto V will provide the next best thing. Just like Red Dead 2, if you don't feel like casino gaming, you can wander out into San Andreas and shoot the breeze.
7. Sonic Generations (Microsoft Store)
Okay, we're definitely cheating with this one. Unfortunately, fully-fledged casino experiences on Xbox One are rather thin on the ground, but you can content yourself with this rather excellent 2011 platformer. Taking in stages from Sonic's past, one of the unlockable DLC stages is a pinball machine based on
Sonic the Hedgehog 2
's iconic Casino Night Zone stage. It features a woozy Las Vegas ambiance and a wonderfully reworked soundtrack, bringing to mind lots of wasted nights playing this excellent game back in the 90s."