Fortnite continues to be a hugely popular game on Xbox and other consoles and PC. They recently released Chapter 2 season 3 in June, which is now set to run for the next six months or so. It all kickstarted with a huge live event, which proved popular amongst players and streamers tuning in.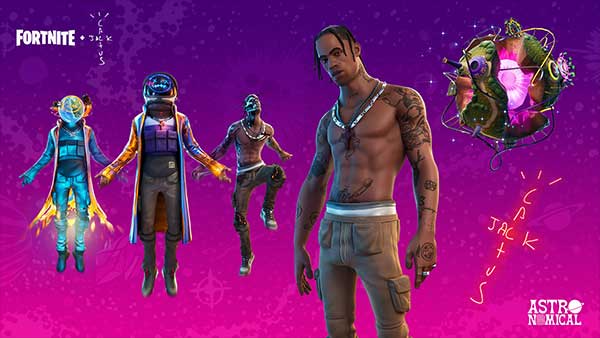 This also followed on from an incredible live event on the platform in April, which saw Fortnite host a live music event. Travis Scott's show brought in 12.3 million fans watching his shown, in which he played his new song, Astronomical. That meant record breaking numbers for Fortnite, with the previous highest number being 2 million, who had tuned in to watch Marshmello's EDM performance last year. That was a history making performance at the time, for in game concerts but this has now taken it further and to another level. It now set's up for a fascinating future for Fortnite streaming music events and we could yet see further record breaking numbers in the near future.
Fortnite has continued to rise since being released back in July of 2017, but it was the release of the Battle Royale gameplay that has now taken it to the next level. This continues to evolve, with the game also picking up endless awards, such as the Best Multiplayer game at the Game Awards in 2018. It was a similar story in 2019, with it picking up the Excellence in Multiplayer at the SXSW Gaming awards. The success has also now followed in 2020, with Fortnite already picking up the Best eSports game award at the Famitsu Dengeki Game awards. These are all to name just a few.
Fortnite has been part of the major rise we are currently seeing in gaming across numerous sectors. It has been a similar story for online platforms and casinos, with major growth being shown. A key reason behind this is the endless offers being given, such as the heart bingo sister sites that are being offered. That is similar to Fortnite, which is a free game initially, which has certainly helped with its rise in popularity.
The future is clearly bright for the game, which also continues to be very popular across the Esports gaming world. You only have
to look at the Fortnite World Cup
that took place in 2019, which proved to be a major success. This saw endless players looking to qualify for the finals, with the 2020 edition then set for this month but this has now been cancelled due to the current situation world-wide, and no date has been set as to when this is going to take place. "