Two player co-op puzzle adventure We Were Here Together, the third entry in the We Were Here series, will be released for Xbox One on June 5.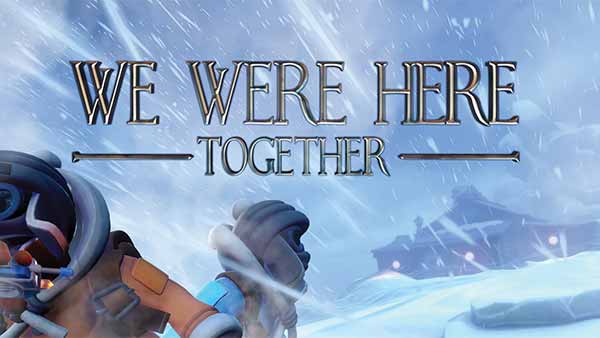 We Were Here Together continues the We Were Here series legacy of being all about cooperation. You won't get anywhere without working together with your partner, whether they're a friend, a family member, or an online matchup.
It all begins with an emergency flare lighting up the sky and a distress call waking you from uneasy dreams. Your fellow Antarctic explorers are in trouble, and the two of you left at base camp must work together to launch a rescue mission. If only you knew what you were getting into…
From the research base camp you'll need to figure out a way to get to the source of the distress flare. Once you're through the frozen Antarctic wastes, you'll find yourselves separated inside a medieval castle, facing puzzles, secrets, and dangers! You and your partner start out with nothing but your wits and a walkie-talkie each. Observation, smart communication and teamwork will be the only way to escape from the sinister Castle Rock.
For the first time, players will be able to explore the Antarctic outdoors – starting from the cozy expedition base camp, before continuing to frozen caves and valleys, and finally returning to the sinister Castle Rock. Other new features include collecting an inventory of items to help tackle puzzles, new immersive cutscenes, and exploring some locations side by side for the first time in the series!
We Were Here Together releases June 5th on Xbox One!
To keep up with the latest Xbox news & rumors and the best new and upcoming games for XBOX, follow @XONEHQ on Twitter, YouTube, Facebook and Pinterest, download the free XBOX app for Android and stay tuned!
Xbox Store:
here
File Size: 6.18 GB
News Source:
https://www.xboxone-hq.com/news.html
"