There is little doubt that big things were expected in the latest release from Call of Duty, which overall has been one of the most successful franchises in the history of gaming. This started with their first release in 2003, with the early releases focusing on World War II. The process has now moved to the Modern Warfare sub-series that has proved incredibly popular.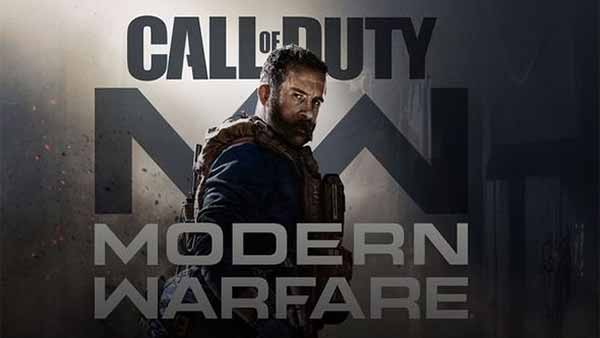 On the 12th of September 2019, the franchise released their next game with Call of Duty: Modern Warfare. This was yet another game developed by Infinity Ward and in total was the 16th release in the series. It has now become available on not only Xbox One but PlayStation 4 and Microsoft Windows.
The game has continued to grow with its players and this has been further added to with the lockdown's in place in many areas of the world. The latter has led to near record numbers using different gaming services, which is leading to players looking for the best slots to play online, on top of games such as Call of Duty. This is only set to continue, whilst we remain in lockdown.
The success of the game has been incredible and saw it surpass $600 million in just the first three days upon its release. That also meant that the game became the highest-selling in the history of the franchise, and endless records in the process. This also included it becoming the best digital opening in Activision's history. Since then the game has now far surpassed the $1 billion mark in revenue. This is stunning and gives a further indication of the success of this recent release.
The online option has received positive reviews, for not only the gameplay, but also the graphics and overall improvements from previous releases. Following this the game has been put up for endless awards across 2019 and now 2020. The game picked up the Best online multiplayer at the Game Critics awards. In 2019, it also won the Best audio design at the Game awards 2019. Th game will now also be expected to pick up several more awards in 2020, with 16 further nominations.
Since the original release, there has been many different updates and one includes the release of Warzone. This is a free to play game and a battle royal like game, which covers a very similar gameplay as the hugely successful Fortnite. Warzone is also proving a popular option for players, with PS4 and Xbox both announcing recent news on sorting the different issues arising. One of these has been the
process of matchmaking, which many players have been stating as a major issue
. That is all around the extended time it is taking in the matchmaking process. Activision have now recently stated this has been sorted, so should further increase the popularity in the game moving forward. "