'Desperados 3', a modern real-time tactics game set in a ruthless Wild West scenario, is now available for digital pre-order and pre-download via the Microsoft Store on Xbox One.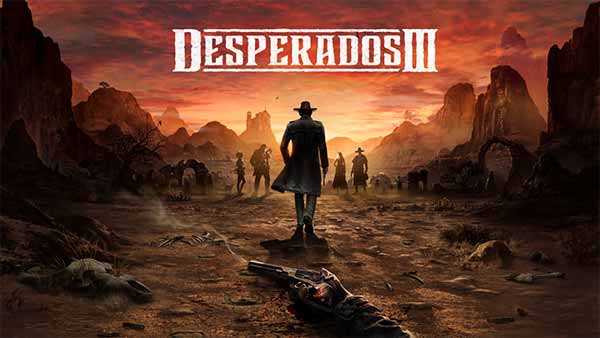 In Desperados 3, players take control of a ragtag Band becoming a highly functional group of unlikely heroes and heroines. The very different strong personalities struggle to cooperate at first, but ultimately join forces to combine their distinctive specialties and challenge a seemingly superior foe. Hunted by ruthless bandits and corrupt lawmen, the desperados need to turn the tables with every mission.
On an epic journey through 1870s USA and Mexico, the team will face incredibly difficult odds and must outsmart vastly outnumbering gang on their mission to track down a nemesis whilst derailing a relentless corporate Tycoon, the five distinctive characters use a wide array of skills to infiltrate, spy, sabotage, elude, steal, abduct, deviate, assassinate, blow Stuff up. And as a last resort: shoot 'em down. Combine your specialists to overcome tough challenges in many different ways. Plan your moves wisely and execute them perfectly in real time to sneak past your enemies while remaining undetected.
Developed by Mimimi and published by THQ Nordic, Desperados 3 is available for digital pre-order and pre-load on Xbox One for $59.99/€69.99/£54.99/AU$114.95. Pre-order Desperados 3 and get 15% off.
Desperados 3 will be available for the Xbox One on June 17, 2020.
To keep up with all things XBOX, follow @XONEHQ on Twitter, like us on Facebook, subscribe to us on YouTube, install the free Xbox app for android, and stay tuned for the best new and upcoming Xbox games for 2020, 2021, screenshots, news & rumors, Xbox achievements, and Video Game Trailers.
File Size: 16.39 GB
Digital Pre-order:
here
Price: $59.99, €69.99, £54.99, AU$114.95
Official Site:
https://desperadosgame.com/
"