PQube has announced that their turn-based tactics game Warborn will be releasing in Spring 2020 for the Xbox One, PlayStation 4, Nintendo Switch, and PC! Join one of the four unique factions and their fight for control with 90's Japanese animation inspired mechas, going head-to-head in close-up battle cutscenes!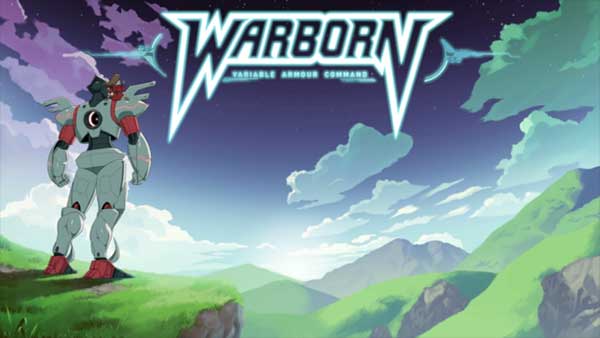 In Warborn, you assemble and command an army of elite units wearing technologically advanced suits of war, also known as Variable Armour. Observe from a top down view of the various maps made up of different hexagonal terrain tiles, call the shots and watch the action unfold in dynamic mid-combat cutscenes!
Let's take a look at the official Announcement Trailer:
Once you have the basics of Warborn's tactical combat down, you can test your skills in various game modes:
Campaign - Experience the story behind each of the four factions in exciting missions.
Skirmish - Practice your tactics against AI opponents with adjustable difficulty.
Online Multiplayer - Face-off against players from all over the world in Competitive or Casual online matches.
Map Editor - The hexagon layout of Warborn's maps makes for a very accessible Map Editor that let's you get creative yourself.
Warborn launches on Xbox One, PlayStation 4, Nintendo Switch, and PC via Steam in Spring 2020.
For more information on
Warborn
including release dates, screenshots, game trailers and more, stay tuned to
@XONEHQ
on Twitter, YouTube, Facebook and Pinterest, download and install the free Xbox app for android, until next time, game on!
News Source:
https://www.xboxone-hq.com/news.html
"