Double Eleven announced an ongoing partnership with Mojang for the development of its upcoming action-adventure game Minecraft Dungeons, a standalone game from the hugely successful Minecraft franchise.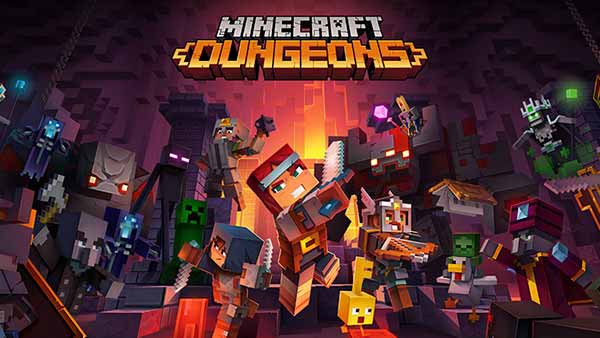 Minecraft Dungeons is an all-new action-adventure game, inspired by classic dungeon crawlers. Double Eleven's role in the development of Minecraft Dungeons is focused around developing the console editions of the project with Mojang, content creation and helping develop the game's underlying online and multiplayer systems, all with the goal of creating the best possible player experience for the groundbreaking title, which is due to be released for Xbox One, PlayStation 4, Nintendo Switch, and PC in 2020.
"We're thrilled to have found a partner that shares our passion for creating great games, and we're looking forward to working closely with Double Eleven to bring Minecraft Dungeons to a wide range of platforms," said David Nisshagen, Executive Producer at Mojang. "We're excited to watch our passion project continue to grow, and Double Eleven's expertise and dedication will help us create a high-quality experience for our community."
Double Eleven are one of the United Kingdom's key providers of development and publishing services to the videogame industry, delivering full-service visual and development solutions from initial concept to production, development, publishing and post-release support. Headquartered in Middlesbrough, Teesside in the North-East of England, Double Eleven has a team approaching 100 developers, investing heavily in people and infrastructure, avoiding the pitfalls of crunch to give staff a positive work-life balance.
For more information on Minecraft Dungeons, browse through all of our Xbox coverage including the latest Xbox news & rumors, screenshots, Xbox release dates calendar, game trailers and Xbox achievements.
Official Site: https://www.minecraft.net/en-us/dungeons/
News Source: https://www.xboxone-hq.com/news.html "