If you are looking to share Xbox One games with a friend or family, then this post is for you. Xbox One, Xbox X, and Xbox S have made it easier for users to give another person access to their downloadable games.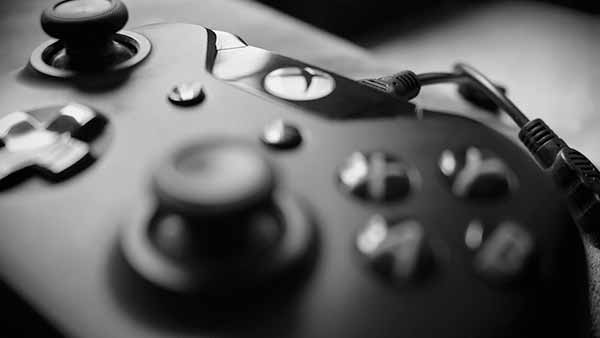 Sharing digital games with a friend or family in Xbox is known as game sharing. It is quite a simple process but has many restrictions that might turn out to be frustrating for many people.
Before you think about sharing games on Xbox One, you must keep in mind that both you and your friend will need an Xbox One console as well as your respective accounts with games you would like to download. This is the foundation of gamesharing across all Xbox One consoles.
Sharing Your Information
Before you start, you and your friend must access each other's consoles or share information, such as the email address associated with your accounts and their respective passwords.
Once you are done with that, the steps below will walk you through what you and your friend need to do on your Xbox One. To share libraries, you will need to connect your Xbox One account to that of your friend and their's to yours.
How To Share Games
Follow these steps when you are ready to start:


Click the icon on the top left corner of the home screen.


Go to the user account menu, which is also located on the left.


Select Add New and add the two accounts to your Xbox One.


Now, you have to make your friend's console your "home Xbox."


Open Settings, then go to Personalize, then locate Make my home Xbox.


From there, register the Xbox system as your default device. You will see a description that reads: if you make this your home Xbox, people can play games without having to sign in as you.


Now select My games & Apps, then Ready to Install to access the game library.
You will see a list of all games you can access on your account. This includes your games as well as those of your partner. Gamesharing in Xbox One also allows users to split an Xbox Live Gold account.
Repeat steps 2-4 on your friend's Xbox One system to exchange libraries. This will make his Xbox One your home Xbox.
Is It Safe to Share Games on Xbox One?
First, you need to know the limitations of gamesharing. Of course, gamesharing is only possible for digital purchases. In addition, you are only allowed to change your home console up to a maximum of five times a year. Most importantly, your friend or family using your online roaming license must have a reliable internet connection.
Gamesharing involves setting your partner's Xbox One system as your 'home' console while using your online roaming sign-in to access your games. You could easily share your login details with someone, but it isn't always a good idea unless you trust that person.
Therefore, it comes with some risks, mainly because your partner will be able to purchase games through your account. For this reason, you should always be careful about the details you save on your account.
Other Things You Need To Know About Gamesharing on Xbox One
If your internet disconnects and your current console is not registered as your 'home' console, you will not be able to access your game library. Additionally, your partner on your console won't be able to access your Xbox games or Xbox Live Gold subscription.
If you or your partner buys a new Xbox One system or upgrades to Xbox One X, you will have to repeat the steps above. Since Microsoft allows users to change their home Xbox up to five times per year, you cannot constantly exchange accounts with friends or family to share games.
For gambling enthusiasts, Xbox One offers a convenient platform on which you can enjoy live games from the comfort of your home. This platform allows you to play your favorite casino games without risking real money.
With that said, it is recommended to pick one person you trust and plan before sharing account information."