Wargaming's Naval Combat MMO World Of Warships Legends is now available to download for free worldwide on Xbox One, Xbox One X, PlayStation 4 and PlayStation 4 Pro.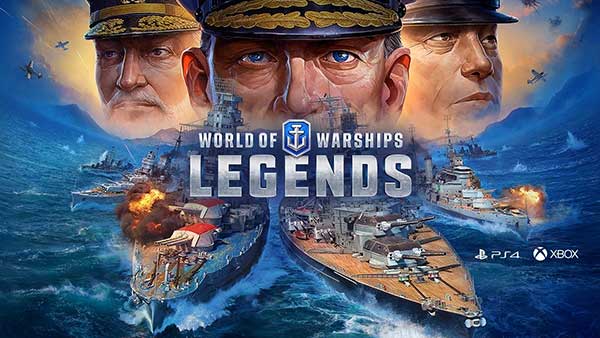 World of Warships: Legends brings the online naval action loved by millions to home consoles for the very first time, alongside a host of content and features exclusive to the console experience. World of Warships: Legends provides action-packed, fast-paced 9v9 multiplayer naval battles where players take command of history's most iconic warships, all of which are recreated in accurate detail, and rip apart the biggest man-made sea monsters.
Along with overall gameplay changes to offer console gamers a custom experience, the graphics engine for World of Warships: Legends has been significantly reworked to make the most of console hardware and provide stunning visuals for Xbox One, Xbox One X, PlayStation 4 and PlayStation 4 Pro.
Early Access players on Xbox and PlayStation will join epic naval battles sharing the duties with more than 20 historical commanders, on board over 50 legendary ships! Destroyers, cruisers, and battleships are at your service and ready to show their full potential! Traverse 15 different maps and enjoy HDR support in action-packed clashes as you dominate the high seas!
Check out this exclusive Xbox One X 4K Ultra HD gameplay and click here to subscribe to XONEHQ on YouTube!

World of Warships: Legends is available to download from the Microsoft Store and PlayStation Store today April 16.
For more information on WOW legends for Xbox One, check out all of our Xbox coverage via the Xbox One Games hub, follow us on Twitter, YouTube and Facebook, and install the free XBOX ONE HQ app for Android.
Official Site:
https://worldofwarships.com
"