Take control of Dante and Nero once more and send the demon hordes back to Hell in Devil May Cry 5 (@DevilMayCry), now available for Xbox One, PlayStation 4 and Windows PC.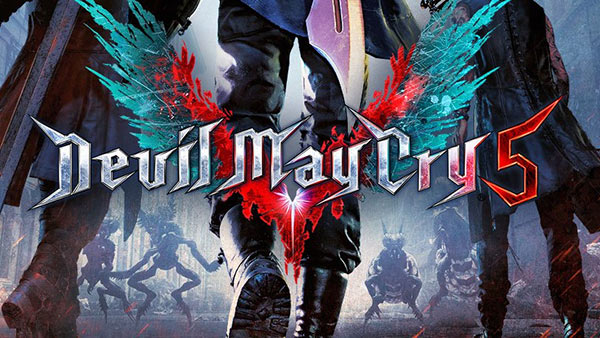 The Devil May Cry series boasts over 16 million sales worldwide. The first game in this popular series to make its debut in the current generation, bringing stylish mayhem against fiendish foes at the hands of Devil Hunters with demon blood in their veins.
The latest game in the Devil May Cry series,set several years after Devil May Cry 4. Legendary stylish action returns with the power of a brand-new game engine.
Several years after the Order of the Sword incident... An unusual phenomenon suddenly appears in Red Grave City. A gigantic tree pierces through the surface in the middle of town, attacking with roots that drain the poor citizens of their blood.
Young Devil Hunter Nero races into Red Grave aboard the mobile Devil May Cry vehicle with his partner Nico, a self-styled "artisan of arms" who provides Nero with his new weapons. Nero seeks to recover many things in Red Grave: Lost pride...stolen power...and a man left behind.
Brandishing his beloved Red Queen sword and custom Blue Rose revolver, Nero plunges into Red Grave, routing the demon hordes as he makes for the menacing phenomenon in the city center. All the while, a new power crackles through his right arm...The all-new anti-demon arm known as the Devil Breaker. "Not bad...let's see what this can do!"
Devil May Cry 5 is Xbox One X Enhanced and supports HDR, and 4K capabilities!
Developed and published by Capcom, Devil May Cry 5 is Out Now for Xbox One, PlayStation 4 and Windows PC.
Buy Devil May Cry 5 for Xbox One ($59.99/€59.99/£44.99/$99.95AU)
For more details about
Devil May Cry 5
, browse through all of our Xbox coverage including the most recent
Xbox screenshots
, Xbox game trailers,
the best new and upcoming Xbox games
,
Xbox achievements
,
Xbox news & rumors
, follow us on
Twitter
,
YouTube
and Facebook, download the free
XBOX app for android
, and as always, until next time, game on!"