Next-Gen spoke with an attorney with an expertise in the games industry who said if Silicon Knights wins the Unreal Engine 3 case against Epic Games, middleware providers should beware.
The attorney, who is not involved in this particular case and wished to remain anonymous, warned, "It should make anyone that has middleware nervous if the licensee of that middleware can make out a claim for damages based on the quality of the middleware provided."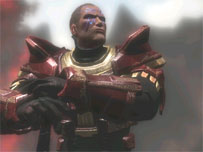 Unreal Engine 3 licensee Silicon Knights is doing just that. The Ontario-based developer of Eternal Darkness and the upcoming UE3-powered Too Human is suing UE3 developer and licensor Epic for delivering an allegedly inoperable game engine that didn't work as advertised.
"If Silicon Knights wins, the impact would be far greater than if Epic won. A win for the licensee would upset all the conventions protecting the licensor from this kind of exposure," he added.
Those conventions include disclaimers in a licensing agreement that remove blame from a middleware provider if the engine doesn't perform to a licensee's expectations.
According to Epic's counterclaim against Silicon Knights, the licensing agreement says Epic doesn't warranty "that the operation of the Unreal Engine … will be bug free or error free in all circumstances, nor that any defects of the Unreal Engine … can or will be corrected."
But if this case even goes to trial, disclaimers like that could lose their merit in court, according to our source.
"...If the licensee got as far as trial, that party has then overcome what the licensors have always thought as their line of defense in those exclusions from liability, including the exclusion of the scope of how much the damage can be," he said.
And if a licensee is able to collect more than just the amount it paid for the license (such as additional damages for having to delay the game, having to release it alongside stiffer competition or having to push other projects back, for example) middleware providers in general may indeed have reason to be nervous.
The attorney theorized about the effect a Silicon Knights win could have on middleware providers. "Say I've licensed this [engine] to all the big developers that have multi-million dollar projects going, and if their projects go south and they're all able to blame me for it, then I could lose my company."
The attorney added that a lot of licensing agreements only allow a licensee to sue a middleware licensor for the amount paid to acquire the license--a small amount compared to additional damages that a licensee might seek.
The licensing agreement between Silicon Knights and Epic is currently sealed, but we know that Silicon Knights' claim is seeking substantial damages and demanding that Epic disgorge all of the profits from the hit UE3-powered Xbox 360 game Gears of War.
"...I think the impact, if the licensee were to win, would be phenomenal--a real shakeup, a major breakthrough. If, on the other hand, the licensor were to win--Epic or whoever--it would sort of be business as usual," our source said.
Of course, on the flip side of this, if Silicon Knights provides legitimate evidence that it got a raw deal and wins the case, that may be considered a victory for game developers who have felt ripped off by middleware providers.
Source: http://www.next-gen.biz/