Ever since the release of the first Xbox back in the early 2000's, a raging debate has been going on regarding which is the superior console; Xbox or PlayStation. While Nintendo and their best-selling consoles have been an important part of every generation of home-consoles, they haven't really been a part of the hardcore competition seen between Xbox and PlayStation.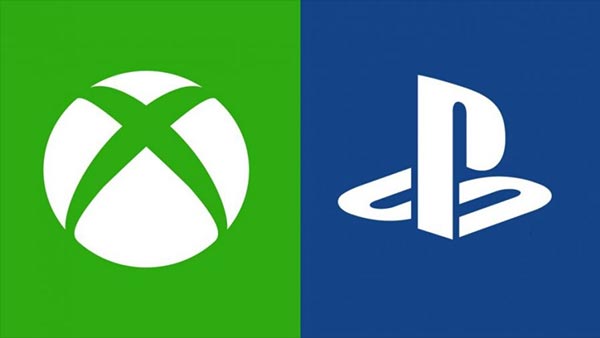 Nintendo is by and large seen as a developer of family friendly party games, and their home- and portable consoles can almost be seen as its own category. So for most people, including us, it comes down to
Xbox VS PlayStation
. Each generation has had unique consoles with
exclusive games
and different pros and cons, but ultimately only one can be considered number one. So who is the champion of the eight generation of consoles? Let's have a look!
This article has been made in association with Spelautomateronline.nu - Your number one source for everything related to slot machines online!
Pros with the Xbox One
Xbox One was released in most of the world on November 22nd 2013. China and Japan had to wait until 2014. The introductory price was $499 USD or €499 Euro. In 2022, you can get a new Xbox One with 1TB disc space at around 499, and a used one around half of that. When it comes to graphics, the Xbox One uses an AMD Radeon GCN architecture built into the APU, originally at 853 MHz. Because of fewer shader units and a slower DDR3 memory (compared to GDDR5) the PS4 originally supports better graphics. But at the S-version (914 MHz) and X-version (1.172 GHz), the Xbox starts becoming seriously superior, thanks to a massive core upgrade that boosts memory bandwidth and size.
Exclusives include: Gears 4 & 5, Dead Rising 3, Forza Motorsport 5, Sea of Thieves, Halo 5: Guardians.
Pros with the PlayStation 4
PlayStation 4 was released in the PAL region and North America in November 2013 and in Japan the following year. The introductory price was 399,99 USD/Euro, making it the cheaper out of the two consoles upon release. At around 550, the 1TB version of PlayStation 4 is slightly more expensive than the Xbox One in 2022, according to Svenskacasinosajter.eu. The PlayStation 4 uses a custom AMD GCN Radeon, integrated into the APU, clocked at around 800MHz or 911MHz on the Pro version. With 18 compute units and 1152 shaders (compared to 12 units and 768 shaders), the original version of the PS4 can be seen as superior to the Xbox One. However, the Pro version of the PS4 pales in comparison to the S- and X versions of the Xbox.
Exclusives include: The Last of Us 1 & 2, God of War, Bloodborne, Castlevania Requiem: Symphony of the Night & Rondo of Blood, Uncharted 4.
Who is the ultimate winner?
When it comes to comparing consoles, a lot of it is going to come down to personal preferences. Which console has more exclusives that you want to try out? Which one has the better graphics, and which one gives you more bang for your buck? In our opinion and experience, the upgraded versions of the Xbox One are far superior when it comes to both performance, price and exclusives. Do you disagree? Let us know why in the comments. "