It is an open secret that players earn enormous profits whenever they discover a glitch in online games. The same happens with GTA Online Casino players when they find out there is a machine glitch. Such occurrences make online casino operators like The Spin Casino, who offer their members numerous online casino games to be on high alert by continually monitoring their systems. For example, on the GTA Online Casino, players would wait for around 24 hours to get the next big turn. However, because of the machine glitch, players can continually spin the wheel and claim bigger prizes than they could imagine, including the podium car.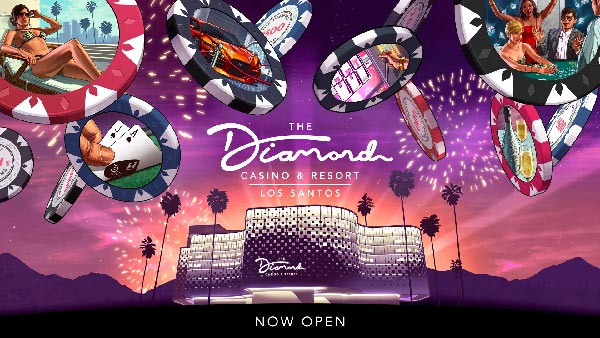 Players Are Excited!
GTA Online Lucky Wheel players are over the moon after discovering the glitch. This is because the anomaly offers them two main benefits:
It provides them an unlimited chance to spin the wheel.

As a result, the players earn exclusive rewards of their choice.
Additionally, the other GTA Online machine malfunction worth exploring is the fantastic bonuses. Players are taking advantage of the glitch to award themselves with unbelievable casino bonus points. As a result, this allows them to claim in-game money.
How do they do it? You must be asking yourself, how is it possible for players to earn as many casino bonus points as they like? Well, they have game glitches and coding bugs to thank for this loophole!
You Could End Up Trapped In the Diamond Casino
Apart from the rewards that you could grab thanks to the glitches, there are other not-so-desirable outcomes. For instance, one player posted a video online showing how they were trapped in the
Diamond Casino
with no way out.
Therefore, players entering GTA Online's Diamond Casino could be trapped inside because of a bug. Players love the Diamond Casino for its luxurious penthouse suite and heist missions. Additionally, you can also gamble your earnings and spin the weekly jackpot wheel.
In the video posted online, you can see the player entering the casino through the front door. Once inside, he looks around and discovers that the casino is empty. The usual NPCs occupying the floors and slots are not there. However, he is not dissuaded, and he keeps moving, and finally, the NPCs begin to spawn.
All of a sudden, three NPCs appear around the player in a triangular formation. The player unsuccessfully tries to escape by walking in all directions, but the dodgy trap is set. Other players commenting on the video try to advise how one can escape the trap. One of the solutions offered was relaunching the game to sort out the issue.
Final Thoughts
GTA Online players are no strangers to bugs and coding errors. These anomalies usually cause significant discord, especially when they hamper a player's ability to complete a mission. In other instances, it also interferes with your chances of grabbing amazing cash prizes.
Truth be told, this is not the last bug GTA Online players will experience. Nevertheless, when GTA V launches its next-generation release, players will hope these bugs will be fixed."