| | | |
| --- | --- | --- |
| | Series X Big Upcoming Exclusives | |
Series X Big Upcoming Exclusives

For many the big selling point of a new console is often in the exclusives it offers within the first few years of release, for those looking to only pick up one console, a single big name can be enough to commit.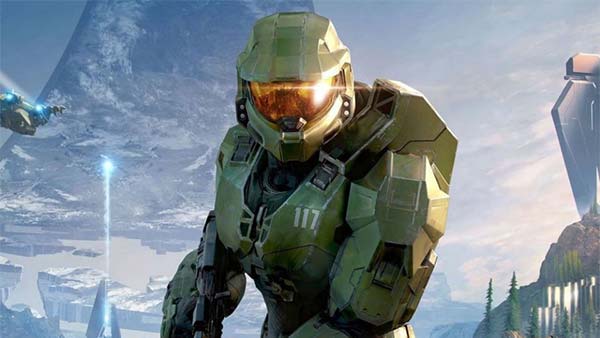 Microsoft has typically done a great job in securing big new names to the platform, and the next year or two are certainly looking no different as some heavy hitters are on the way – whilst standard options through online gaming remain available on any platform with the likes of Mr Play Casino for the older audience, or backwards compatibility for the nostalgic gamers, some of these big new names could be lasting names.
Microsoft Flight Simulator – Already hitting the PC market by storm, those would-be pilots of you will have already played the previous classics with the other flight sim games. As the next generation of flight sim game and real-time data being brought in from Google, there's a huge amount of depth in the game whether you're looking to make your favorite long-haul trip or just have some fun flying planes around. One notable feature certainly missing is within VR which many hopes will come at a later date, but this will certainly be one of the big popular games on offer.
Halo Infinite – The game series that helped launch the Xbox into popularity and one of the biggest esports titles that consoles have hosted is making a comeback as players will fill the Master Chiefs suit once more. Being the most expansive campaign yet, Infinite looks to double down on everything that made the previous games so successful and continue to cater some great gameplay for the most dedicated of fans – this release will certainly be enough to commit to the Series X for many, but just one of the big titles set to release.
Fable – Another of the big titles that helped define an era for the Xbox and certainly one of the big fan favorites – whilst the fourth game in the series, it isn't really called Fable 4 and instead just Fable but brings back the exciting RPG world of Fable to fans once again – being developed by Playground Games, the studio behind Forza Horizon, the game will certainly look incredible to boot too. There isn't too much known about the game yet other than some supposed leaks and rumors that it could be an MMORPG instead, and with no release date in mind it could be some time before any news is revealed, but this is certainly one to keep an eye on as it'll be a big title set to come.
There are many more big titles set to release too, and with studios looking to start pulling some nostalgia strings with remasters and rereleases, you may even see your old school favorites come back into rotation again too – keep your eyes on the game release market as there's certainly something coming up that'll capture your attention."
| | | |
| --- | --- | --- |
| | Related Stories | |

| | | |
| --- | --- | --- |
| | Most Popular | |

| | | |
| --- | --- | --- |
| | Rate this Article | |
| | | |
| --- | --- | --- |
| | Associated Topics | |
Associated Topics




| | | |
| --- | --- | --- |
| | Xbox Tutorials Database | |

| | | |
| --- | --- | --- |
| | Xbox Tutorials Database | |

| | | |
| --- | --- | --- |
| | Xbox Download Stats | |

| | | |
| --- | --- | --- |
| | Site Statistics | |

| | | |
| --- | --- | --- |
| | Site Statistics | |

HQ Online Statistics
Members: 2 | Guests: 274 | Xbox Live Tags: 4,379


Forums

Active Users: 92

Your Account

Active Users: 46

Home

Active Users: 33

Downloads

Active Users: 29

News

Active Users: 17

Xbox Homebrew

Active Users: 13

Xbox Tutorials

Active Users: 12

Profile

Active Users: 10

Xbox Games

Active Users: 8

VIP Signup

Active Users: 5

View More Detailed Statistics

| | | |
| --- | --- | --- |
| | Site Statistics | |

| | | |
| --- | --- | --- |
| | Popular Xbox Games | |
Harry Potter: Quidditch World Cup
Page Views: 327896

Take to the air in the first game that allows players to fully experience the magical speed, power, and competition of Quidditch, the favorite sport of witches and wizards, in the Harry Potter: Quiddi..

More Xbox Games

| | | |
| --- | --- | --- |
| | HQ Network Affiliates | |

| | | |
| --- | --- | --- |
| | Xbox-Hq.Com - Archived News | |

Tuesday, May 04
Leisure Suit Larry 'Wet Dreams Dry Twice' Con
published by: forahobby | Page Views: 12 | Comments: 0

Monday, May 03
Riot Control Simulator comes to XB1 PS4, Xbox
published by: forahobby | Page Views: 11 | Comments: 0

Friday, April 30
F1 2021 heads to Xbox Series, PS5, Xbox One,
published by: forahobby | Page Views: 17 | Comments: 0

Thursday, April 29
OlliOlli World confirmed for Xbox Series, XB1
published by: forahobby | Page Views: 18 | Comments: 0

Wednesday, April 28
SouthPAW's 2D action platformer 'Skul' coming
published by: forahobby | Page Views: 24 | Comments: 0

Tuesday, April 27
Microsoft Xbox Games with Gold for May 2021
published by: forahobby | Page Views: 32 | Comments: 0
RiMS Racing announced for Xbox Series, PS5, X
published by: forahobby | Page Views: 20 | Comments: 0

Monday, April 26
Cris Tales Releases July 20th - Pre-Order Now
published by: forahobby | Page Views: 25 | Comments: 0
Youtubers Life 2 launches on Xbox, PlayStatio
published by: forahobby | Page Views: 24 | Comments: 0

Friday, April 23
King of Seas to Set Sail on Xbox, PlayStation
published by: forahobby | Page Views: 31 | Comments: 0
Tools Up! - The Renovation Spree Bundle is no
published by: forahobby | Page Views: 26 | Comments: 0

Thursday, April 22
Xbox Live Multiplayer Is Now Available For Fr
published by: forahobby | Page Views: 37 | Comments: 0
Ghostrunner Adds Free Modes, New Cosmetic DLC
published by: forahobby | Page Views: 24 | Comments: 0

Wednesday, April 21
Knight Squad 2 Catapults Onto Xbox One & Xbox
published by: forahobby | Page Views: 24 | Comments: 0
Hood: Outlaws & Legends new in-depth gameplay
published by: forahobby | Page Views: 27 | Comments: 0

Tuesday, April 20
Streets of Rage 4: Three New Playable Charact
published by: forahobby | Page Views: 31 | Comments: 0
AntVentor Now Available For Digital Pre-order
published by: forahobby | Page Views: 28 | Comments: 0

Monday, April 19
Dungeon And Gravestone comes to XBOX on April
published by: forahobby | Page Views: 26 | Comments: 0

Thursday, April 15
'Wardens Rising' is coming to Xbox Series X|S
published by: forahobby | Page Views: 33 | Comments: 0

Wednesday, April 14
Dovetail Games announces Bassmaster Fishing 2
published by: forahobby | Page Views: 27 | Comments: 0
Hitchhiker A Mystery Game Hits Console and PC
published by: forahobby | Page Views: 27 | Comments: 0

Tuesday, April 13
Rain On Your Parade available to preorder on
published by: forahobby | Page Views: 32 | Comments: 0
Super Meat Boy Forever comes to Xbox One and
published by: forahobby | Page Views: 36 | Comments: 0

Monday, April 12
Grand Theft Auto 5 and Zombie Army 4 Out Now
published by: forahobby | Page Views: 32 | Comments: 0

Friday, April 09
Last Oasis Game Preview Flies Onto The Xbox G
published by: forahobby | Page Views: 37 | Comments: 0

Thursday, April 08
'Embr' lights up Xbox, PlayStation, and Switc
published by: forahobby | Page Views: 35 | Comments: 0

Wednesday, April 07
Digital Pre-order's For MotoGP 21 Go LIVE On
published by: forahobby | Page Views: 39 | Comments: 0
Team17 Showcases A Smorgabord Of Upcoming Gam
published by: forahobby | Page Views: 30 | Comments: 0

Tuesday, April 06
Hot Wheels Unleashed launches September 30 -
published by: forahobby | Page Views: 39 | Comments: 0
BIOMUTANT Now Available To Pre-order Digitall
published by: forahobby | Page Views: 32 | Comments: 0
Overcooked! All You Can Eat Serves Launches o
published by: forahobby | Page Views: 35 | Comments: 0

Monday, April 05
Ironic outer space survival adventure game 'B
published by: forahobby | Page Views: 30 | Comments: 0
RetroMania Wrestling Hits Xbox One, Xbox Seri
published by: forahobby | Page Views: 29 | Comments: 0

Friday, April 02
Life Is Strange: True Colors is now available
published by: forahobby | Page Views: 34 | Comments: 0

Thursday, April 01
House Flipper's 'Garden Bundle' DLC is out no
published by: forahobby | Page Views: 32 | Comments: 0
"Dark Alliance" Launch Date Set for June 22nd
published by: forahobby | Page Views: 37 | Comments: 0

Wednesday, March 31
Subnautica: Below Zero launches for consoles
published by: forahobby | Page Views: 44 | Comments: 0

Tuesday, March 30
The NINJA GAIDEN Master Collection Now Availa
published by: forahobby | Page Views: 37 | Comments: 0
Angry Video Game Nerd I & II Deluxe Is Now Av
published by: forahobby | Page Views: 39 | Comments: 0

Monday, March 29
Puzzle platformer 'Escape from Life Inc' hits
published by: forahobby | Page Views: 33 | Comments: 0


News Archive