Thousands of concurrent players now enjoy GTA 5 and its Online gameplay mode. The excellent news about it is that Rockstar Games continually updates its GTA V online servers, releasing new features and in-game possibilities. One of the most significant updates the game has seen over the last years was the Diamond Casino & Resort expansion. With it, Rockstar Games added a whole new location named Diamond Casino & Resort.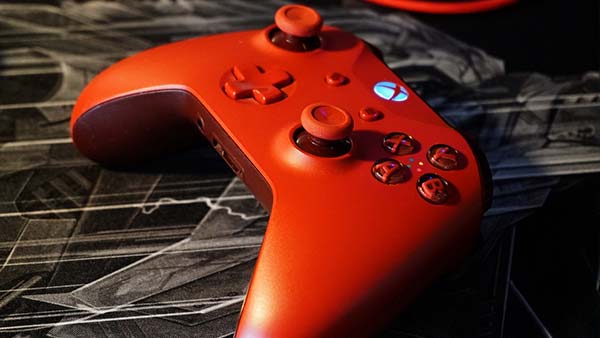 There, all gamblers can enjoy dozens of slot machines, table games, and bet on horseracing facilities. With such an abundance of gameplay options, players still found out how to make the most on slot machines. The following glitches that are still working would help you make a fortune in such an adventurous world of GTA V online.
Slot Machines in GTA V Online
GTA5 Slot Machines Glitches That Are Still Working
Before reading about all those glitches and ways to make a fortune, let's take a closer look at what these slots are. When it comes to the games presented in Diamond Casino & Resort, all players are welcome to enjoy the following slot machines:
Fame or Shame

Evacuator

Diamond Miner

Twilight Knife

The Deity of the Sun

Republican Space Rangers

Angel and the Knight

Impotent Rage
Like it or not, but all these slot machines would resemble the games you've probably played in online casinos. You should still remember that the mentioned slots offer quite the same experiences as on the gambling websites. In other words, trying these titles in GTA V Online is likely to deliver superb gameplay excitement. In case you'd like to know what glitches might be used to win more, consider reading the following recommendations.
Specific Visiting Hours
GTA5 Slot Machines Glitches That Are Still Working
It is no surprise that Diamond Casino & Resort is a large building that operates 24/7, attracting thousands of players. As advised by Reddit users, the odds of winning while playing online slot machines are higher during particular hours. In particular, that user pointed out and demonstrated his winnings during night hours, eventually comparing them with day-time gameplay.
Even though this glitch might not be working correctly in all cases, Diamond Casino & Resort slots seem to have higher RTPs during the night hours. This feature is what makes them different from real online money casino websites. Before choosing one of those online gambling websites, it is highly advised to read reviews at CasinosCanadaReviews to get a clear picture of what online casino to choose. There, you can find transparent sites where RTPs are static and not changing depending on the time, as in GTA V Online.
Wagering Nuances
GTA5 Slot Machines Glitches That Are Still Working
Nearly a year ago, Reddit users once again found a way to break how slot machines operated in Diamond Casino & Resort. This group of users invented breaking their RTPs by following a strictly defined set of actions. For this glitch, you need at least $2,500 of game money and an optional penthouse. The additional steps rely upon pausing and manipulating the in-game menu.
To hack a slot machine in GTA V Online under this method, you have to withdraw $2,500, followed by accepting a job from Simeon. Then, re-enter a casino while holding Dpad and A at the same time. If done correctly, a player would have a chance to enter a resort with a slightly different camera setting. This way, you can try talking to a cashier once more and see that the whole conversation log is glitched. You can now request another $2,500 in winnings, which can also be deposited and withdrawn once again. Even though a few patches came out to fix this, it still works on some platforms and servers."