Everyone enjoys a good old game of poker or blackjack, or even a simple slot machine every now and then. Of course, with the video gaming industry becoming more diverse, it is easy for gamers around the world to access some of the best casino games on consoles like Xbox, and today, we are going to take a look at some of the best casino games on that platform. Of course, guys at Microsoft came up with a great console that allows you to play tons of amazing stuff, but this time, we are going to focus on virtual casino titles available on Xbox.
Poker Night 2
Here we have an amazing poker game developed by Telltale featuring characters from different popular franchises such as Ash Williams, Sam & Max, Brock Samson, Claptrap, and GlaDOS. You can play different types of poker like Hold 'Em and Omaha. This is just like playing online casino poker, but with a bunch of charismatic characters. You can check out the reviews for the fast payout casino NZ with the biggest payout rates and see what other stuff you can play to have fun and win some fast real money. Poker Night 2 is a great game to get familiar with different types of poker and win some fun rewards. This will surely help you out if you start playing for real. Poker is quite an exciting game, as you can play with either AI or real players. When you play in a story mode, you'll be delighted to hear some jokes from the characters as well as the little references to their respective franchises. It makes the game really fun and immersive, so you should totally try it out.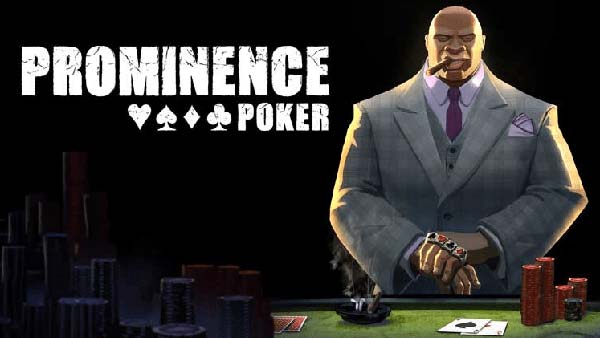 Prominence Poker
This game developed by Pipeworks Studio brings online poker to another level. These guys even came up with a kind of a story behind the game in which you start out as a simple tourist who came to a casino to play some poker, and after that, you rise to prominence as a big-time poker player. You can play against the AI or participate in huge online tournaments with real players. This is a kind of game that lets you kick back and have an exciting evening with your friends or some random players online. Quite an exciting game that makes you feel like a real pro player.
Pure Hold'Em
Developed by VooFoo Studio, this game is exactly what you might tell from the name – a pure Hold'Em poker experience. If you know what Hold'Em Poker is, there's not much more to tell you about this game. What is worth mentioning though, is that this is a really great game in terms of visuals and the overall atmosphere. You feel like you are sitting at the table in a real casino. You peak at your card, you try to understand what's your opponent doing, you try to predict what cards they might have. You can also hear the background noises of a casino. It does feel like you are in an actual casino when you play this game. There's not much to say about this game poker-wise, it's just Hold'Em and nothing more, but the overall atmosphere and the feel that the game gives you are just phenomenal.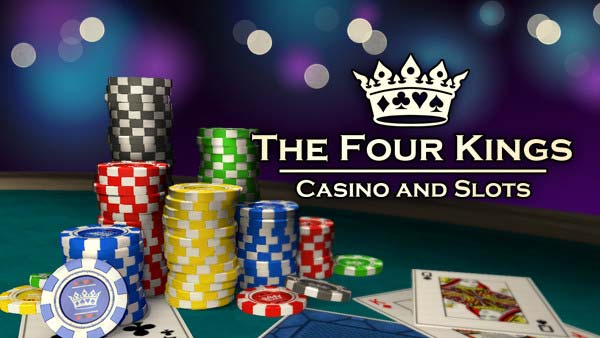 The Four Kings Casino & Slots
The four Kings casino is one of the most detailed and well-made online casinos ever. Basically, it simulates an actual casino with all of its possibilities and entertainment. You create your character, make it look whatever you want, and walk into a fully simulated online casino with other real players in there. You can go to the bar and drink a cocktail, dance at the club, even buy some new clothes for your character. Most importantly, you can play almost any casino game in existence. Poker, blackjack, slots, wheel of fortune, and all the other types of entertainment are available at the Four Kings. The slots are actually really diverse, there are tons of themed slots in this game, just go around the casino floors and find those that suit you best. And it's not just selecting the stuff in the main menu; you are an actual character walking inside an actual casino. This is just amazing.
Wrap Up
There are more casino titles out there, and you can play most of those on your Xbox. Of course, they are also available on other platforms like PC, but you cannot play these titles for real money. This does not make them less exciting though, and you can totally enjoy those in preparation for the real deal if you plan to start gambling for real money. Go for it, try all those different casino games on Xbox, and have a good time playing with your friends and just random people online."