Despite reports you may have heard to the contrary, professional esports is one of the most difficult industries in the world to break into. Get rid of any notions you might have of laid-back, lackadaisical professional gamers doing zero work in exchange for a ludicrous salary. The truth is that no matter which part of the esports industry you enter, itís going to be a difficult journey, and having existing connections or a route into a particular career path is hugely advantageous. If you donít already have connections within the esports industry, youíre going to struggle.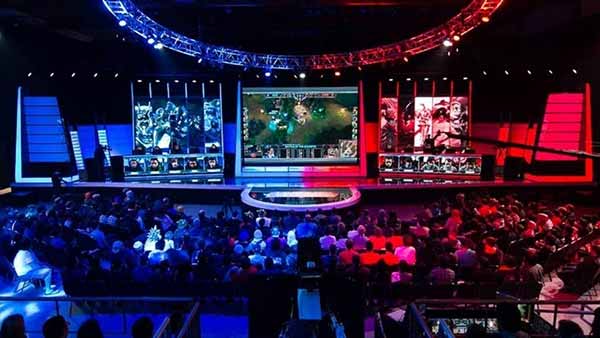 Of course, that doesnít mean getting into esports is impossible. Far from it; youíll simply need to apply yourself twice as hard as anyone whoís got a way in already. If you have the passion and dedication required to become an esports professional, then the only things standing in your way are the amount of work you need to do, your skill level, and a little luck. Depending on your particular skill set, there are a number of avenues into the esports industry that you could pursue. Itís not just professional gaming; thereís a whole infrastructure that keeps esports in place and supports the players. Here are some of the ways you could get into professional esports.
As a gamer
The first, most obvious, and potentially most difficult route into esports is
as a professional gamer
. If youíre skilled in a particular game - if you routinely find yourself placing in the top percentile of players during ranked games - then a professional career in that game could be your calling. Be aware that getting into this career path is extremely difficult and competitive. Not only will you have to display innate skill in a game, but youíll also have to start treating gaming like a job, training and honing your craft constantly. After that, itís a matter of finding a professional team and applying just like you would for any other job
As a bettor
Many people donít think of esports betting as a lucrative or even viable career, but theyíd be wrong. Esports betting is a massively underappreciated source of income for the industry, but it can also pay dividends when it comes to the bettor. Platforms like Betway offer esports betting at massively favourable rates and with excellent beginner bonuses, so make sure that youíre picking the right place to start your betting journey. Becoming a professional esports bettor also means developing a reliable strategy, which involves observing your strengths and weaknesses while betting (and not playing with real money to start with!).
As a caster
Potentially one of the most underrated routes into the esports industry, casting is effectively commentating but for esports. As a caster, youíll need to bring enthusiasm and insight to every single game that you cast; it isnít enough to simply describe whatís happening, so youíll also need to provide unique analysis about what certain plays or strategic decisions mean for the game and the team as a whole. Of course, the actual act of learning to cast should, in itself, be enjoyable too. Just take a look at this wonderful Betway video which shows pro West Ham footballers learning how to cast for CS:GO:
Video produced by Betway, showcasing Westham players commentating on Counter-Strike.
As a manager
Behind-the-scenes esports staff are just as important as those who maintain a high public profile. Currently, the esports industry is experiencing a pretty significant boom, so becoming an esports manager is likely to yield results in both financial and career satisfaction terms. This being a more business-oriented career path, you will likely need a degree or equivalent qualification in business studies or even sports management-related subjects. After that, youíll need to scout teams that might need management personnel; this could involve looking at less prominent leagues to begin with, especially if youíre looking to make a name for yourself carrying a team to the big leagues.
As a journalist
Despite the massive popularity of esports, the industry still needs people to publicise it, write about it, and dissect it from a journalistic perspective. If you know anything about the gaming industry, youíll know that itís already pretty difficult to become a professional gaming journalist; competition is arguably more fierce here than it is elsewhere in the industry, probably because peak esports age is around 24, so most people have a better chance of becoming esports journalists than they do of becoming professional players. Volunteer for esports publications, pitch articles to pros, and be flexible in terms of what youíre willing to write. These are all crucial skills for a budding esports journalist.
As a streamer
If you donít want to get involved in the actual esports industry itself, you could always take up a tangential position as a streamer. Some say that streaming and esports arenít related to one another, but weíre not sure we agree; streamers often play the same titles that are popular within the world of esports, and many professional esports players who retire from their respective game often take to playing that game on stream instead. Becoming a professional streamer mandates good-quality equipment, a dedicated approach, and expertise in the game youíre playing; in that way, itís not too dissimilar to becoming a professional esports player.
These are just some of the careers you could pursue if youíre interested in entering the world of esports. Did we miss any? Do you have any ideas of your own? Let us know in the forums! "