All over the world, casino games are becoming more and more popular, In Australia alone, it is estimated that 80% of the adult population are playing casino games as a pastime. Yes, Aussies sure love their pokies. But what can you do if you can't go out and go to a casino? Do you want to bring the excitement of casino games in your living room? If you have an Xbox you surely can. There are plenty of Xbox games out there that can simulate the excitement of playing in a casino. The only downside is that most of these games will not allow you to play for real cash. So you will have to content yourself with having the bragging rights to beat other online players. Here are the best casino games for the Xbox in 2020.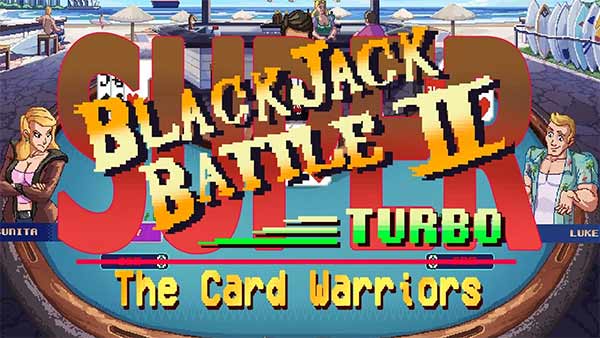 Super Blackjack Battle II Turbo
If blackjack is your casino game of choice then you will definitely enjoy Super Blackjack Battle II Turbo. You can choose an avatar from twelve characters that are based from Street Fighter. The blackjack game is not the usual game that is played in casinos. Rather, it is more similar to games played in blackjack tournaments. The player with the most chips after the final round wins the game.
Graphics-wise, the details in this game are quite impressive. The tables are set in casinos from different countries. And the music is appropriate for each stage. The post-match scenes will surely delight comic fans. The game's most popular mode is the Single Player Combat where you can progress through a succession of rounds with your chosen player.
Pure Hold'Em
If you are looking for the best Texas Hold'Em game on Xbox then
Pure Hold'Em
by VooFoo Studios is the game you are looking for. And if you want to know if you can play for cash on this game then the answer to that is a big yes. It even allows you to hold a tournament for up to 8 players. It supports online multiplayer gaming where you can choose to play with your friends or with strangers.
Because it is a game for the Xbox,all of the action is in glorious 3D. You will be amazed at the stunning table graphics. But what will get you hooked is the exciting gameplay. The game doesn't get boring because you can make it more challenging by changing the settings. Work your way up from the basic casino floor to the VIP penthouse where only high rollers are allowed. You can also get add-ons to decorate the deck of cards and chips with different designs.
Prominence Poker
Prominence Poker is another exciting poker game that you can play on the Xbox. It is created by 505 Studios, the same company that brought us Full House Pro. According to several reviews, playing this game is like the real thing. This is why some people prefer this over Pure Hold'Em. What you gamers most probably enjoy about this game is the story (yes, it has a story). The game is set in the town of Prominence, a place ruled by crooks and gangsters. Games are held in secret back rooms and avatars are based on underground characters. You will get a kick customizing your avatar with the 3D Character Creator.
You will go up against four factions as you try to set up a winner-take-all game with a mysterious town founder known as "The Mayor." You can choose to play against the computer but of course, it is more fun to play with real players using the multi-player format. But like most Xbox casino games, you can't play with real money with this game.
Four Kings Casino & Slots
So when you get tired of your poker games and blackjack and you want to try your luck on other casino games, then you need to make sure that you have a copy of Four Kings Casino & Slots. This is the best Xbox casino game in terms of variety. It has all of your beloved casino games including bingo, roulette, blackjack, and slots of course.
The graphics are stunning
and the gameplay is really exciting. You need to assume an avatar first before you can take on other players from around the world. You can't play with real money with this game but that doesn't take away the excitement that this game brings. You can actually use this game to get some practice for the real thing. "