For people who love casino games but hate leaving their home, the Xbox One has some impressive titles that will allow you to enjoy the ultimate gambling experience, by only using your controller. Whether you want to play by yourself or fight against other gamblers, you have a wide range of options to choose from. But what are the best Xbox casino-themed games that are really worth your time?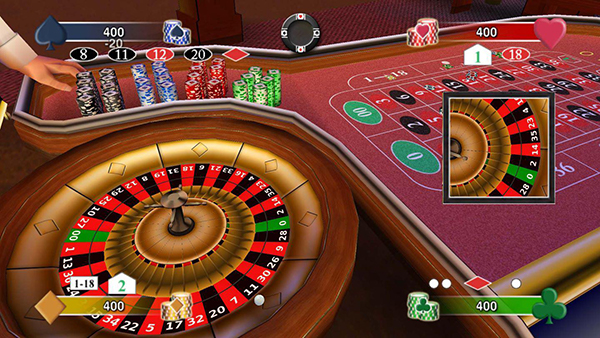 Vegas Party
Published by Funbox Media, Vegas Party is a successful attempt to recreate the atmosphere of a real casino. Your final goal is to conquer the Strip and become the ultimate casino champion. From 10 minigames, avoiding all kinds of dangers and gambling at 17 different famous casinos, there are many activities for you on the list, just like in the real Las Vegas. You can test your luck risk-free with classics like Roulette, Baccarat, Bingo, and slots, which is extremely good practice for when you're out at the real-world casinos. With colorful graphics and lots of options to go for, Vegas Party is one of those casual casino games you will enjoy, no matter what mood you are in.
Casino Nights
Rated as the best Xbox casino game available, Casino Nights offers most of the popular online casino games, like Video Poker, slot machines, Roulette, Keno, Blackjack and many more. While the design and graphics of this video game are not the most up to date you can find, the gameplay is truly unique and for the price of $1, you will have tons of hours of fun and it will come as great practice for the moment when you're ready to invest real money in the casino. It doesn't matter where you want to start playing online casino games, on your computer, on your Xbox, we just think it's better to start playing with a bonus. You can find yours here.
Four Kings Casino and Slots
Ready for a fast-paced casino experience that will rock your world and get you prepared to earn the millions you deserve? Four Kings Casino and Slots presents a real gambling simulation where they managed to recreate the atmosphere of a ground-based casino through in game chips, customizable avatars, and various table games, and slots. These features, together with the possibility to play with your friends, should be enough to create the social atmosphere that you need for an enjoyable casino session. With its impressive graphics and gameplay, this video game is going to make you forget the fact that you're looking at a screen the whole time and make you feel like you're taking part in a real casino event.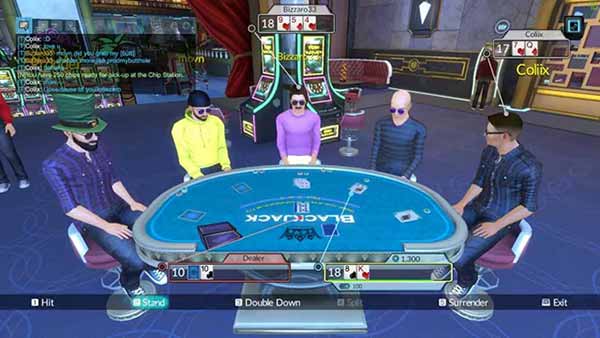 Pure Hold'Em
Developed by VooFoo Studios, this is the best Texas Hold'Em on Xbox. It features real cash games and tournaments where up to 8 players can take part, but you can also play just for fun. It doesn't matter if you like playing against strangers or together with friends, Pure Hold'em supports multiplayer gaming. This 3D game has unmatched graphics and gameplay that will make you spend many hours in front of the screen. Why? Because you start from a basic casino floor and move your way up to the high roller tables in the VIP penthouse. Of course, you have various cosmetics available for your deck of cards or Poker chips, which allows you to distinguish yourself from the other gamblers. If you don't want to take our word for it, Metacritic has given a rating of 73 which is a great way to tell that a game is great from a commercial point of view, as many people base their purchases off those ratings and other people's reviews.
Super Blackjack Battle II Turbo Edition
How does a Blackjack game with Street Fighter inspired avatars sound? Well, Super Blackjack Battle II Turbo Edition is not going to be the traditional Blackjack table where players individually challenge the dealer. This game is more like a Blackjack tournament where the player left with the biggest amount of chips after the final round will become victorious. As you might expect, this top-notch game features tables set in real-world casinos all around the world, high-quality graphics and the most entertaining cutscenes we've ever seen in an online casino game. Since the game is inspired by the famous Street Fighter series, you can choose a fighter and go for the Single Player Combat mode where you will have to go through a succession of rounds until you eventually reach your final destination.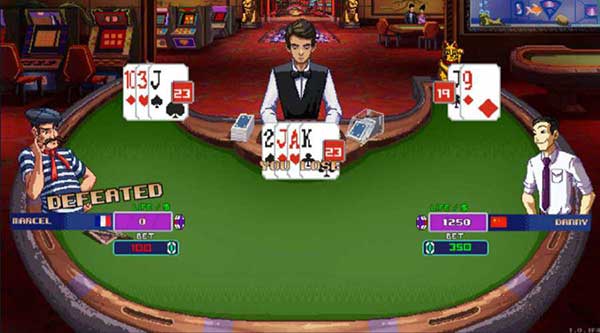 Now you have a better overall image of the Xbox online casino industry, which has many options to go for, but not as many real money variants. However, these games are way better than the demo play on some online casinos and they allow you to learn and socialize, while you gather the confidence you need to get your fair share of entertainment."