Thereís nothing that beats the thrill of a real casino. The sights, sounds, and smells all contribute towards an atmosphere thatís totally unique and totally intoxicating. If youíve ever had the privilege of visiting a real casino, then you know how wonderful they can be. For those of us who either havenít been yet or canít afford it, our Xbox One can provide us with a lower-cost (albeit lower-stakes) entry into this glamorous world. Here are the best casino games you can play on Xbox One right now.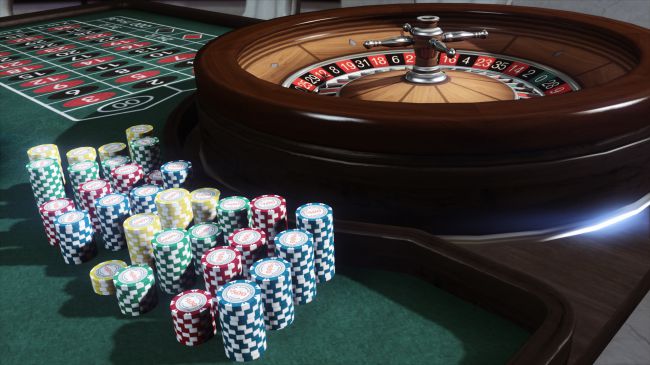 Browser games
Before we go on, itís worth noting that the Xbox One has a built-in browser. Combine this with keyboard and mouse support and youíre essentially looking at a pretty powerful desktop PC. There are plenty of great online slots you can play from your Xbox One, but not all of them are good - some offer different rates, others have better first-time bonuses, et cetera. Before you play online slots on your Xbox One (we recommend an Xbox One X for this), itís worth looking for a good comparison site.
To get started, we think you should follow this link. OnlineSlotsExpert is a great website that tells you exactly what kind of bonuses and payouts you can expect from some of the worldís top slots and online games. When youíre gaming on your Xbox One, you donít want to experience anything but the best, especially if thereís real money to play for. Itís definitely a good idea to browse a site like that so you can spot the best slots to play.
Prominence Poker
It doesnít get much more down and dirty than this. Created by veteran US-based developer Pipeworks Studios, Prominence Poker puts you right in the middle of an astonishingly realistic back-alley basement poker game. Prominence is a gambling haven ruled by crooks, and itís your job to swan in and take it all from them...if youíve got the skills to do it. Take down faction leaders, hustle the hustlers, and establish yourself as the king in Prominence.
Of course, the game wouldnít be up to much if the poker wasnít top-notch, but thankfully it is. Pipeworks is a developer with plenty of experience under its belt, so youíre getting a stylish, aesthetically pleasing and mechanically robust game of poker here. Thereís also a multiplayer mode for those who want to play against one another. This mode comes complete with tournament, ring, and heads-up modes, so thereís plenty of variety for the enterprising poker fan.
Vegas Party
As the rather brazen name would imply, Vegas Party will feel pretty familiar to anyone whoís played Mario Party before. The goal here is to be the first player to reach the end of the Las Vegas Strip. Vegas Party isnít quite a traditional casino game like Prominence Poker or the browser-based games we mentioned earlier, but itís a nice break for anyone looking for an experience thatís just a tad more arcade-focused than its closest cousins.
Vegas Party comes complete with 10 gambling-based minigames, each of which is based around a traditional casino game. These games include baccarat, bingo, Texas holdem and blackjack. All of this is housed within a beautifully over-the-top aesthetic style that calls to mind the speakeasies and gangster hideouts of the 1920s. Obviously, youíre not playing for real money here, but you can still get a kick out of the well-realised animations and surprisingly robust minigames.
Red Dead Redemption 2
Alright, so weíre cheating just a little bit with this one. Red Dead Redemption 2 is, of course, not a traditional casino game; rather, itís a massive simulation of the Old West, complete with hat-tipping cowboys, train robberies, and easily curable diseases. RDR2 may not be a casino game, but the gambling minigames it offers are actually more fully-featured and accessible than many games entirely dedicated to this genre. Weíd still recommend Red Dead 2 to even the most avid gambler.
If you venture off the beaten trail in Rockstarís cowboy epic, youíll find blackjack, poker, dominos, and five-finger fillet to play. Each of these is a well-crafted and rich minigame complete with plenty of opportunities to win in-game currency. Thereís a set of gambling challenges associated with these minigames, too, giving you even more incentive to try them out. When youíre done with gambling, youíve still got a huge Old West sandbox to explore. Not bad, eh?
Grand Theft Auto Online
Again, we might be cheating a bit here, and including yet another Rockstar game on this list might show us up to be the shameless fans we are. Still, Grand Theft Auto Onlineís latest Diamond Casino and Resort update adds a fully functional casino to the game, complete with several minigames. As with Red Dead Redemption 2, thereís still a huge modern urban sandbox to explore outside of the casino, but the update is so rich and detailed that you wonít want to leave.
The Diamond Casino and Resort offers you the chance to enjoy three card poker, blackjack, slots, and roulette, among others. Thereís also a lucky wheel which will grant you special prizes each week. Inside Track gives you the chance to enjoy virtual horse racing alongside friends and bet on the outcome. Youíll be surprised just how much effort has gone into creating a casino with real love and verisimilitude. Then again, given Rockstarís pedigree, perhaps you wonít be surprised. "