For many punters, the thrilling experience of Las Vegas is what they dream of each day; unfortunately it is far, far away. Since the emergence of internet casinos, the fan of playing real money games has been made easier. You enjoy your favorite casino games on the go or simply from the comfort of your living room. With the modern live dealer games, you will enjoy the same glitz and glamour, as if you were playing at any Vegas land based casinos. What is even more exciting is that casino games are not just limited to your smartphone, tablets and PCs: there are several intriguing titles ranging from online slots to card and table games available on your Xbox consoles, both in free play and purchased mode. However, the number of casino game titles for consoles is limited because it is a new sector that is being introduced in the gambling industry. In this article, we bring you the top rated casino games that are compatible with Xbox consoles.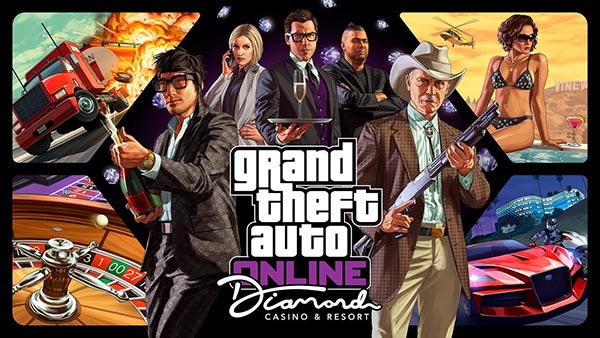 Grand Theft Auto Online
The brand-new Diamond Casino & Resort has opened its doors. The new GTA5 Casino is more than just a place to let go of your inhibitions and your sense of the passage of time, The Diamond is the one-stop destination for quality entertainment, high-end living and a range of entertainment experiences you won't find anywhere else. Grand Theft Auto 5's Online Casino DLC is out now on Xbox One, PS4 and PC.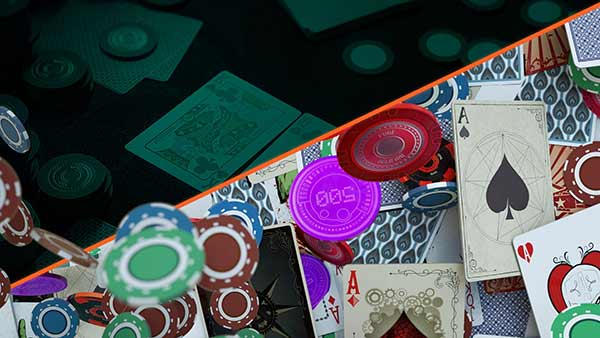 Pure Hold 'Em
Pure Hold 'Em is an amazing online casino game from VooDoo Studios, the creators of the popular Pure Pool game among many others. This console game is designed to offer an intriguing poker experience in your house. It features different challenges, where you start with the simplest ones before you advance the more complicated stages. The free credit you earn from the easy games will help you to purchase slots in high levels as you play. Pure Hold'Em poker is available both in offline and online modes. With the offline version, you play against AI opponents while the online version gives you a chance to join real life players from around the world. The only disadvantage with the online version is that you don't see your opponent face to face. Pure Hold'Em poker is available to play on
Xbox
and PS4 consoles, and accommodates up to eight players.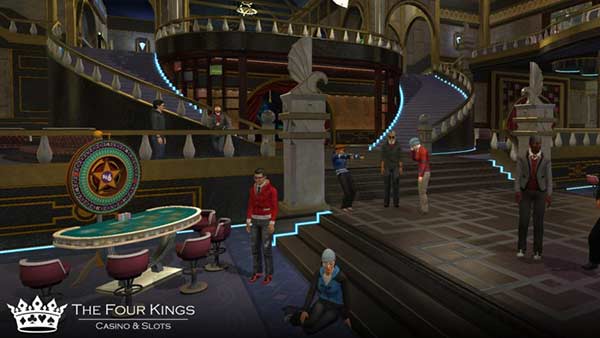 Four Kings Casino and Slots
This a very popular video game available for Xbox console. It is a product of Digital Pressure software developers and offers a fan-filled casino experience from anywhere in the world. This game is packed with stunning graphics, beautiful animations and superior sound effects that will keep you immersed throughout your gaming time. The exciting part of this slot game is that it has a wide range of conversation options to choose from. Additionally, this game offers a vast range of casino games such as Blackjack, Roulette and Bingo in a very simplified way. Regardless, you are a beginner or experienced gambler, you will be able to play and enjoy this casino game.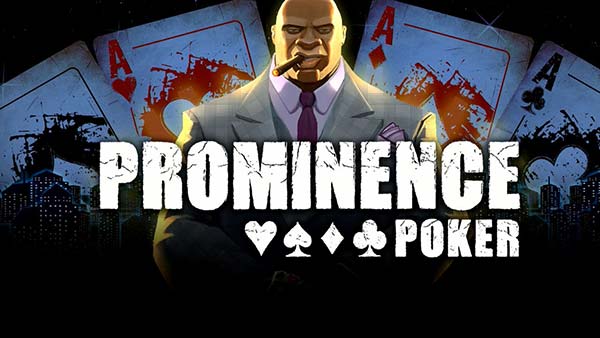 Prominence Poker
Prominence Poker is an adventurous casino game by 505 Studios and is available for the Xbox One users. Although it offers an arcade style gaming experience, it is comes with several customizations to enhance the gameplay. This game allows you create your own avatar that 'Grows' based on the success of your play. If you opt for the single player mode, your mission is to fight the AI gangsters and their mafia. While the multiplayer mode allows you to play against other human gamers, where you can meet the best poker players in the world to compete with. Like other titles from the developer, Prominence Poker game features crispy graphics, seamless animations and a fast paced gameplay both on Xbox and PS4.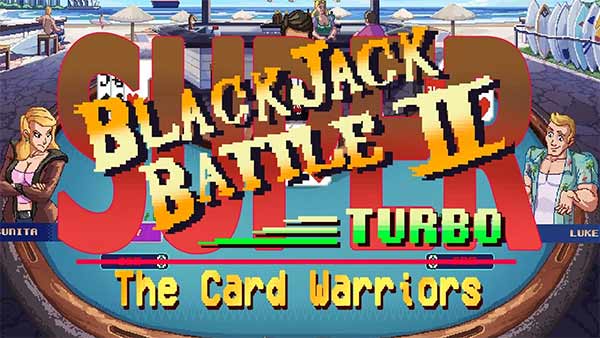 Super Blackjack Battle II Turbo
If you fancy classic style games with a thrilling experience, then Super Blackjack Battle II Turbo is the best match for you. Although it is designed to pay homage to Street Fighter style games, it does offer an intriguing Blackjack vibe as well. You will be presented with twelve different characters, each with a unique personality to choose from. The twelve characters will be invited to partake in a face off game of cards by the owner of the biggest casino in Las Vegas and the Lord of the most notorious gang family. The best player will get a chance to fly to Las Vegas to challenge the Lord himself in the final match. This game accommodates up to four players, where people are free to leave at any point.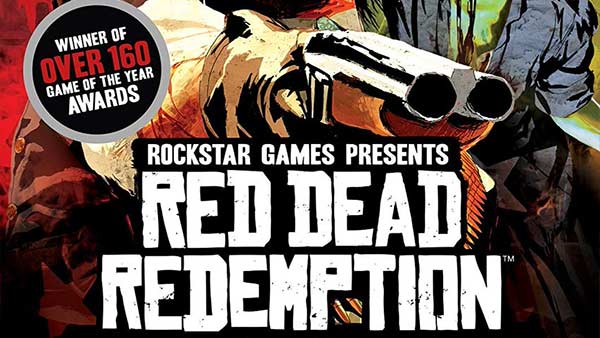 Red Dead Redemption
America's era of the cowboy's is brought to life in Red Dead Redemption game by Rockstar San Diego and Rockstar North. This game was released back in 2010 for PlayStation an Xbox consoles. The game takes place on a vast open-ended land, a reminiscent of the America's Wild West. It based on a protagonist called John Marston, a former outlaw, who is on a mission to hunt down his former accomplices. He believes they have been corrupted by the government agents and they must be stopped. You will be provided with several weapons such as pistols, revolvers, shotguns and rifles to help you on your mission.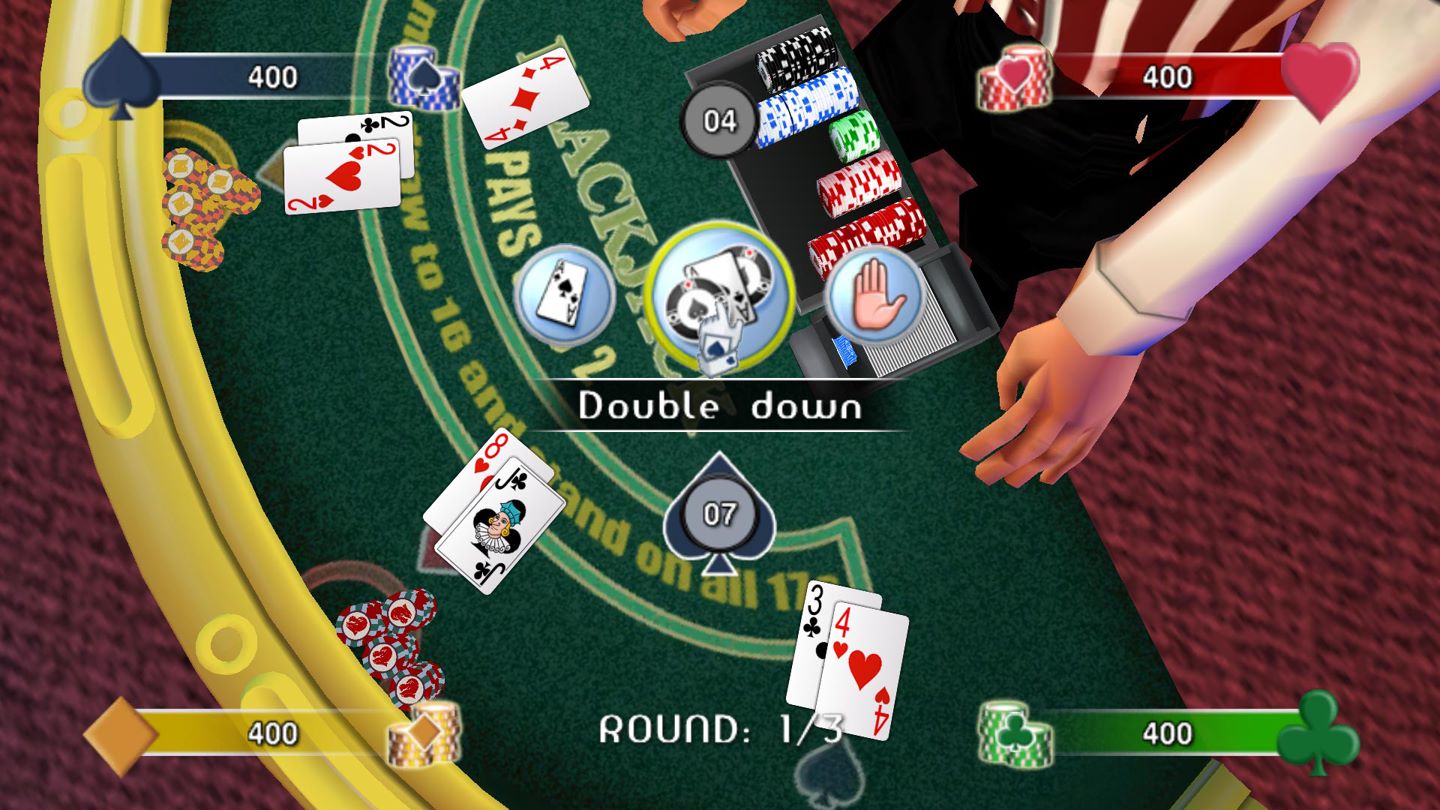 Vegas Party
This is a fantastic video game that was originally released for PS4 but it now has an Xbox One compatible version. Vegas Party combines retro style casino games with an engaging board game, where you can either play against other real human gamers or against the computer AI. It is played by rolling a dice and then moving around a board. You will find some landing spaces which lead to Vegas-themed mini games. This may range from poker, slot machine to roulette and blackjack variations. There are ten mini games in total to boost your chances of winning massive payouts.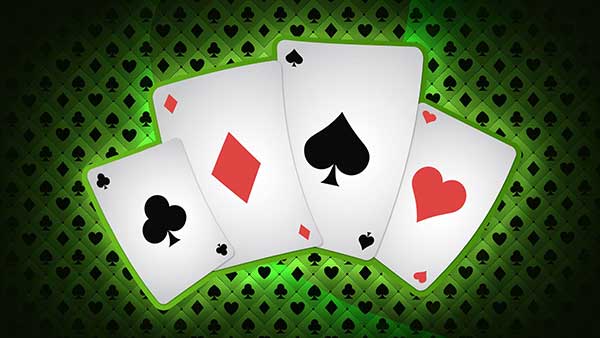 Solitaire
Solitaire is a popular card game that is widely played on PCs, smartphones, tablets and it is now available on Xbox console. There are three main variations of Solitaire games to choose from: Spider, Klondike and FreeCell. Each title comes with different difficulty levels and allows you to compete against the top best players in the world. Also, you will find different settings to choose from such as to brighten your screen select a regular casino table game or play with the Japanese tea room theme. Either way, you will find it total entertaining.
The Future of Console Casino Games
While there are not many casino games available for consoles, the future of the industry is bright. The casino software developers have realized the big gap created by consoles like PS4 and Xbox and are created games that are cross-compatible, meaning; they can be played on mobile, PCs and consoles. With 3D online slot games already on the market, it will be easy to integrate them with the console system. We hope to see more and more real money online casino games on consoles and many other platforms. "