Where there are gamblers, there are losers. Surely, you do not want to be on the losing side. One problem that many gamblers must own up to is their susceptibility to believe in the advice of so-called experts. They read, practice, and then when they lose, they fail to use logic, and they just resign to the idea that they were unlucky. Or they blame the casino developer, like the ones found here, claiming that the games are rigged.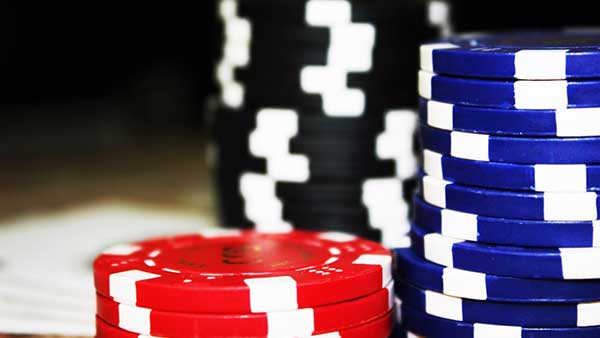 No, you are not unlucky. Itís just that you used a betting strategy that does not work. There is a myriad of these techniques, supposedly good enough to make you rich. But itíll bankrupt you. Here are some of the most popular casino strategies that donít work.
Only Play the Max Bet in Slot Machines
The underlying premise here is that your chances of landing a jackpot are the same today, yesterday, and tomorrow. The chances are also the same for your previous spin, your current spin, and your next spin.
This principle is true.
But betting the maximum value is asinine. If you do the math on a three-reel slot with one payline, you will understand what these chances are. Let us say that this theoretical slot machine has five symbols. No wilds, not scatters, just a jackpot of Lucky 7s that will yield 500X your bet.



Reel 1

Reel 2

Reel 3

Number of Symbols

5

5

5

Chance to Land Lucky 7

1 only

1 only

1 only

Chance to Land Lucky 7 in %

20.00%

20.00%

20.00%

Chance to Land Lucky 7 in all reels

0.8%
To get to 80%, you need to multiply 20% by 20% and another time by 20%. At 0.8% chance, you are likely to land the Lucky 7 on the three reels 1.6 times for every 200 spins.
If the minimum bet size is £0.01 and the maximum is £5, you would have spent £1,000 for 200 spins, and only win £500 should you land the three Lucky 7s.
Keep in mind that the 0.8% can happen on any spin, but then and again, it may not.
The correct strategy to use is to bet on all lines, but manage the size of the coins, so you do not bankrupt yourself.
Use the Martingale Betting System in Roulette
This is a strategy that requires a player to double his bet on roulette, and it only applies on even money bets like Odd/Even, Red/Black, or High/Low, or any bet that pays 1:1.
In this strategy, you double your wager every time you lose. The idea is for you to win back what you lost and break-even, and then you can start over again.
This will work, provided that you:
You have an unlimited reserve of cash

That the roulette table has no limits
Did you know that it only takes 30 times of doubling to turn £1 into £1 billion?
Do the math.
What this means is that on your sixth loss, you would be betting £64 just to break even. And in roulette, it is not unusual to have six losing streaks. So no, it does not work because you need a lot of money to make it work.
In the Martingale system, you need £1 billion on your 30th consecutive loss to just break even. And no casino will let you do that.
Which takes us to the second component of why this cannot work. A vast majority of roulette tables have limits. At most, you are limited to £5,000 for your total wager.
Roulette tables also have a maximum bet per wagering type. Some casinos will not allow you to bet more than £25 on an even money bet, and some put a limit of £100 on a straight bet. So how will you even bet £64 on even money?
Never Bust on Blackjack
This strategy says that you must only hit once if your card is 11 or lower and that you should stand on 12. At first, it makes sense because if you think about it, the only possible new card values that you can get are between 1 and 10. And if you add this to 11, you can no go further than 21.
Here is the problem: a dealer in blackjack does not go bust all the time either. And because you have to act first, the dealer has a definite edge. If your card is 11 and the dealer has 17, he does not have to draw. You lose.
You need to take into account that there are so many potential card combinations and that the rules that apply significantly undermine this strategy. If the dealer has to stand on soft 16 or 17, you lose right away.
Summary
Not everything that is done with math is effective. Before you follow any strategy, you need to test it. List it down. Use a spreadsheet. The good news is that you do not need to wager real money. There are so many free demo games out there. Use them to test if your strategy is going to yield you money. "