If you are old enough to remember the grainy times when most attendants at any sporting event were primarily men, then you know that these situations is no longer the case. Walk down the casino hall and look around: women are sitting by slot machines, they equally gamble around men at tables, lots of them take over croupier duties. Attend a football match to realise that sometimes there are even more female spectators than male ones. Thanks to great shifts in our society, gambling, that used to be the sole preserve of the males, is gradually turning to a genderless activity, and a growing number of women show their interest in betting. Especially online.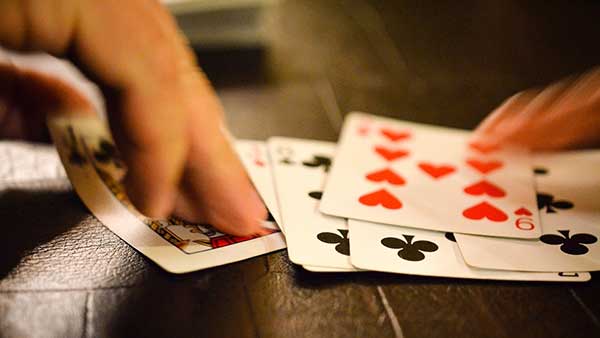 According to the survey conducted in 2016 by 888 Blog, gender lines have almost reached an equilibrium - women and men constitute 44% and 56% of players respectively. But you can see the change for yourself: scroll through comments under best online gambling sites reviews just to find that female casino goers leave their viewpoint on venues as often as men, if not more often. And it speaks volumes. However, aside from the gender split in numbers, the survey dug much deeper and revealed mountains of peculiar facts about how the gender influences the gambling habits. Why not we join the fun and learn whether there are substantial differences between how males and females play online?
Reasons - Motivation To Gamble
In a few words: the respondents were in a relative accord with each other on reasons to gamble.
What drives us in is an important aspect to set differences. So the survey loaded a list of motivational options to find out why the participants choose online gambling. There were a number of various options such as "to make more money", "for the sake of the thrill", "to relieve yourself", "to break the mold" and, of course, "to win". The subjects were free to select more than one motive.
And, well, the results were refreshing. Even though people are accustomed to believe that women and men barely share anything in terms of thinking, the gender made no difference. In almost each category of options people demonstrated the same type of motivation. So hit the road, conservative minds, we people are much alike in spite of all this fuss going around gender psychology.
For the money. 55% of women compared to 56% of men established their incentive to be money.

For relieving boredom. 19% of males and 22% of females responded that gambling was their way to escape the routine.

For the thrill. The only section where the percentages began to differentiate was "playing for the thrill": 25% of men and 20% of women.
Nevertheless, economics and geography can be quite impactful, so these are simply plain estimates because the real picture needs to be drawn from the people of the same location, social status etc.
Ding-Ding - Reaction To A Big Win
In a few words: women go safer ways while men are more prone to risk, but overall around 66% of winners would cash out a large reward without risking it.
Although gamblers might have quite dissimilar motivations about the game, there's always one thing in common: the gender does not affect the ever-present desire to win. So the participants of the survey were asked what their reaction would be to a large winning sum - five hundred pounds. What would they rather: gamble the money or play it low and cautiously withdraw it?
On the whole, approximately two thirds were determined to take the prize away from possible hazards, but as soon as we zoom in on the genders, a slight gap emerges on the surface. It turned out that females demonstrate a natural sense of danger with their 72.3% to cash in a win, whereas only 60% of males would do the same. But, who knows, right, what if it were a real precedent? Wise decisions in theory do not imply thoughtful actions in practice, as an old psychological principle goes.
Talking Money - Budgets And Spending
In a few words: men tend to spend twice more money on gambling than women.
Here is where this whole story gets a diametrical turn - the respondents opened up about the amount of money they invest in their risky pastime, and on a 10-pound scale the numbers have detached in separate directions. In summary, 43% of players would spend roughly ten pounds per week, while more precise discrepancy goes as follows: 52% of females employ between one and ten pounds per week, when in the meantime just 36% of males spend the same amount. In general, men seem willing to invest as much as possible. Their female counterparts stick to moderate spending. On a five-hundred scale, twice as many males spend this large sum a week than females.
Gaming Variety - Popular Games
In a few words: sports betting came out as the most popular "genre" of gambling among men while women preferred online bingo to other traditionally typical games.
In the man realm, 73% of gamblers majorly choose to bet on sports events when they play online. The silver went to online poker, with 29% of players preferring cards and combinations to horses and hockey sticks. The bronze was rightfully given to slot machines - around 28% have fun around reels and fruits.
Back to women gamblers, 60% of them found a regular online bingo session to be their absolute favourite. However, despite sports betting being strongly associated with male hordes, women appear to develop a competitive passion, too, as the second popular gambling option was exactly sports betting - 40% of female respondents are quite enthusiastic about putting some quid on a big occasion. And, as expected, the third place was given to slot machine as well, with 34% of the surveyed women.
Long Story Short
So, what have we grasped in these little and big differences between males and females? Probably the first remark to land is that gambling has ceased to represent some exclusive male culture and become more welcoming and inclusive. Other than that, dissimilarities seem inadequate enough to claim who is the fairest of them all."