| | | |
| --- | --- | --- |
| | All Titanfall map packs are now free on Xbox 360, Xbox One and PC | |
All Titanfall map packs are now free on Xbox 360, Xbox One and PC

Respawn Entertainment has just announced that all
Titanfall
map packs on Xbox One, Xbox 360 and PC are now available to download for free! That's right, absolutely free!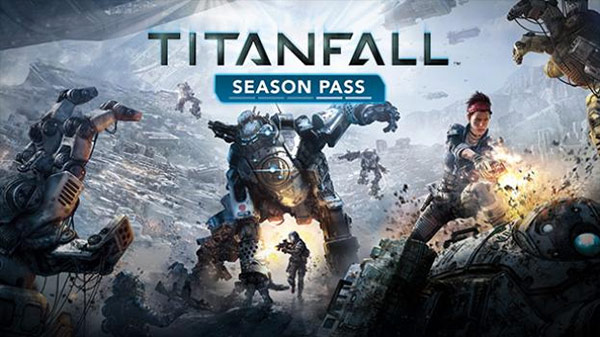 "A year ago we launched our debut game, Titanfall™. It's hard to believe it's already been that long since we were hanging out with real-life Pilots in London, launching the game with Major Nelson at SXSW and meeting fans in our home base of Los Angeles." said Vince Zampella, CEO for Respawn Entertainment.

"Since then we've been overwhelmed by the amount of support from our community. You've given back to us by creating costumes, videos, tournaments and art inspired by the game that continue to amaze the team here at Respawn. In turn, we've worked hard to create new modes and features as well as maps to show our commitment to you and keep giving you more reasons to enjoy Titanfall." 
"Thanks again to all of you who've supported us and we can't wait to make more games for you in the future. In the meantime, if you haven't tried
the new maps, we hope you love them and happy anniversary, Titanfall! "

Titanfall
if you haven't already huh? I bet you do!
For more information on
Titanfall
, check out all of our Xbox One and Xbox 360 coverage via our Xbox Games database, and don't forget to subscribe/follow us on Twitter, Google+, YouTube and Facebook for all of the latest
upcoming Xbox One Games
, release dates, news,
Xbox One game trailers
and loads more.
Xbox Games:
Titanfall (Xbox One)
|
Titanfall (Xbox 360)
"
| | | |
| --- | --- | --- |
| | Related Stories | |

| | | |
| --- | --- | --- |
| | Most Popular | |

| | | |
| --- | --- | --- |
| | Rate this Article | |
| | | |
| --- | --- | --- |
| | Associated Topics | |
Associated Topics





| | | |
| --- | --- | --- |
| | Xbox Tutorials Database | |

| | | |
| --- | --- | --- |
| | Xbox Tutorials Database | |

| | | |
| --- | --- | --- |
| | Xbox Download Stats | |

| | | |
| --- | --- | --- |
| | Site Statistics | |

| | | |
| --- | --- | --- |
| | Site Statistics | |

HQ Online Statistics
Members: 5 | Guests: 792 | Xbox Live Tags: 4,385


Forums

Active Users: 318

Profile

Active Users: 191

Your Account

Active Users: 120

Downloads

Active Users: 38

Home

Active Users: 33

News

Active Users: 26

Xbox Homebrew

Active Users: 17

Xbox Tutorials

Active Users: 16

Xbox Games

Active Users: 15

Private Messages

Active Users: 5

View More Detailed Statistics

| | | |
| --- | --- | --- |
| | Site Statistics | |

| | | |
| --- | --- | --- |
| | Popular Xbox Games | |
New Legends
Page Views: 263416

New Legends is a 3rd person action game based in a future where China is no longer one country, but is several provinces each ruled by it's own warlord. Of course these warlords are not content with t..

More Xbox Games

| | | |
| --- | --- | --- |
| | HQ Network Affiliates | |

| | | |
| --- | --- | --- |
| | Xbox-Hq.Com - Archived News | |

Tuesday, February 18
"Moving Out" launches for Xbox One, PS4, Swit
published by: forahobby | Page Views: 16 | Comments: 0

Monday, February 17
One Finger Death Punch 2 launches for Xbox, S
published by: forahobby | Page Views: 16 | Comments: 0

Friday, February 14
Ailment is now available for digital pre-orde
published by: forahobby | Page Views: 21 | Comments: 0
OVERPASS digital pre-order is available now o
published by: forahobby | Page Views: 17 | Comments: 0

Thursday, February 13
Immortal Realms Vampire Wars Xbox Game Previe
published by: forahobby | Page Views: 38 | Comments: 0

Wednesday, February 12
"Outbreak: Epidemic" is out now on Xbox One
published by: forahobby | Page Views: 43 | Comments: 0

Tuesday, February 11
Spaceland Xbox Digital Pre-order And Pre-down
published by: forahobby | Page Views: 33 | Comments: 0

Monday, February 10
"Cruz Brothers" launches on Xbox One
published by: forahobby | Page Views: 44 | Comments: 0

Friday, February 07
Offroad Racing Buggy X ATV X Moto skids onto
published by: forahobby | Page Views: 40 | Comments: 0
Monster Viator is now available on Xbox One a
published by: forahobby | Page Views: 26 | Comments: 0

Thursday, February 06
Zombie Army 4: Dead War is Out Now on Xbox On
published by: forahobby | Page Views: 48 | Comments: 0

Wednesday, February 05
Wasteland Remastered XBOX digital pre-order i
published by: forahobby | Page Views: 43 | Comments: 0

Tuesday, February 04
Journey To The Savage Planet out now on Xbox
published by: forahobby | Page Views: 31 | Comments: 0

Thursday, January 30
7th Sector XBOX digital pre-order and pre-loa
published by: forahobby | Page Views: 45 | Comments: 0
STONE available now on Xbox One
published by: forahobby | Page Views: 37 | Comments: 0
XBOX Games With Gold for February 2020
published by: forahobby | Page Views: 82 | Comments: 0
Music Racer Out Now On Xbox One, PS4 and Nint
published by: forahobby | Page Views: 54 | Comments: 0

Wednesday, January 29
The Elder Scrolls Online: Greymoor Digital Pr
published by: forahobby | Page Views: 51 | Comments: 0

Tuesday, January 28
Mortal Kombat 11 DC Super-Villain 'The Joker'
published by: forahobby | Page Views: 70 | Comments: 0

Friday, January 24
Black Desert Online's Guardian Awakens Februa
published by: forahobby | Page Views: 73 | Comments: 0
The Darwin Project Now Available For Free On
published by: forahobby | Page Views: 59 | Comments: 0

Thursday, January 23
The Best Football Games for Xbox One
published by: forahobby | Page Views: 61 | Comments: 0

Tuesday, January 21
HyperX Kicks Off 2020 with All-New Console an
published by: forahobby | Page Views: 59 | Comments: 0

Monday, January 20
Hitman 2 Isle of Sgail Pack is out now on Xbo
published by: forahobby | Page Views: 42 | Comments: 0

Friday, January 17
Bungie's Guardians for Australia fundraising
published by: forahobby | Page Views: 68 | Comments: 0
Code Shifter announced for XBOX ONE, PS4, SWI
published by: forahobby | Page Views: 56 | Comments: 0

Thursday, January 16
The Surge 2: The Kraken Expansion and Premium
published by: forahobby | Page Views: 76 | Comments: 0
Apex Legends 'Grand Soirée' Arcade Event Begi
published by: forahobby | Page Views: 69 | Comments: 0
Dragon Sinker Descendants Of Legend Is Out No
published by: forahobby | Page Views: 55 | Comments: 0
'Animal Friends Adventure' Scurries Onto Xbox
published by: forahobby | Page Views: 59 | Comments: 0
LUMINI XBOX ONE Digital Pre-order & Pre-load
published by: forahobby | Page Views: 59 | Comments: 0

Wednesday, January 15
Pillars Of Eternity II: Deadfire digital pre-
published by: forahobby | Page Views: 57 | Comments: 0
Casino Sites
published by: forahobby | Page Views: 73 | Comments: 0
Regions Of Ruin Xbox One Digital Download Is
published by: forahobby | Page Views: 59 | Comments: 0

Tuesday, January 14
Retro Shmup 'Iro Hero' Lands on Xbox One and
published by: forahobby | Page Views: 58 | Comments: 0

Monday, January 13
New Games Coming To Xbox Game Pass for Consol
published by: forahobby | Page Views: 81 | Comments: 0

Friday, January 10
Totally Accurate Battle Simulator Now Availab
published by: forahobby | Page Views: 85 | Comments: 0

Thursday, January 09
Hello Neighbor: Home Invader Bundle Is Out No
published by: forahobby | Page Views: 64 | Comments: 0

Friday, December 20
Amazing last-minute Holiday Deals from XBOX
published by: forahobby | Page Views: 115 | Comments: 0

Wednesday, December 18
Resident Evil 3 remake arrives April 3rd, 202
published by: forahobby | Page Views: 76 | Comments: 0


News Archive