A man who spent most of his time playing video games was convicted Tuesday of killing his 17-month-old daughter when she pulled down his Xbox console.
Prosecutors believe Tyrone Spellman beat Alayiah Turman, cracking her skull several times, while her pregnant mother was sleeping in another room in September 2006.
Jurors rejected arguments that Spellman confessed to protect the mother and convicted him of third-degree murder and child endangerment. He was acquitted of first-degree murder. He could be sentenced to about 23 to 47 years in prison.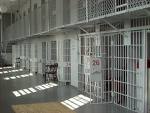 Spellman fled the house after the beating, and the mother, Mia Turman, had no reason to go in the bedroom where the baby was found, prosecutors said.
"He (Spellman) spent six to seven hours a day in there playing Xbox," Assistant District Attorney James Berardinelli said.
Spellman, 27, of Philadelphia, confessed to police the next day, but defense lawyer Bobby Hoof said that his statement came after 24 hours in custody.
Hoof did not immediately return a call seeking comment Tuesday.
An autopsy showed that Alayiah had suffered a broken arm about two weeks before she died _ an injury that city social workers did not see on two visits to the house in late August, when they found the baby well.
The city took custody of the couple's second daughter, born after Alayiah's death.