| | | |
| --- | --- | --- |
| | LAN link LED (v0.1) | |
LAN link LED (v0.1)
Published by

ikkuranus on 2003-10-31
Category: Hardware Mods/Addons | Page Views: 4,237

Tutorial written by : ikkuranus
Last edited: September 22, 2003

Do you wish to have a front side lan LED ? Here is my solution.

You will need the following parts:
1. a led (Radio Shack part #276-068) is the one I used
2. 220 Ohm Resistor (Radio Shack Part #271-1111)
3. a soldering iron with some solder
4. enough wire to get from the point a to b depends where light is going to be placed
5. a drill
6. optionally you may want to have some flux to make the solder stick better

First off disassemble your Xbox and remove the motherboard and flip it to the backside

here you will solder one wire to the point shown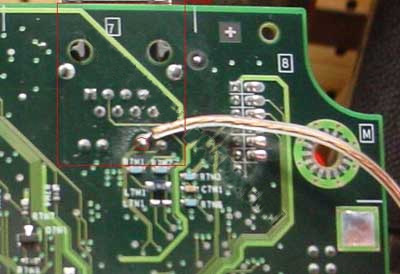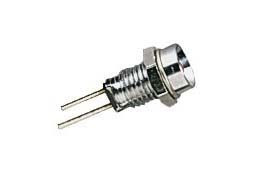 Next drill a hole where you want the light. Insert your light and tighten it down.

Now connect the wire that you just soldered to the motherboard to the smaller leg on the led which is known as the cathode.

for the 5 volts power I just connected the other leg to 220ohm resister and the resister to the red wire

going to the Xbox hd or if you want to keep the wires under the hd you could connect it to one of the 4 red wires

going to the usb ports.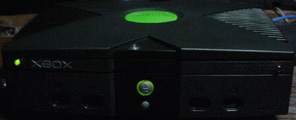 Tutorial written by : ikkuranus



| | | |
| --- | --- | --- |
| | Browse Tutorials | |



| | | |
| --- | --- | --- |
| | Latest News | |

| | | |
| --- | --- | --- |
| | Xbox Tutorials Database | |

| | | |
| --- | --- | --- |
| | Xbox Tutorials Database | |

| | | |
| --- | --- | --- |
| | Popular Xbox Games | |
S.C.A.R. - Squadra Corse Alfa Romeo
Page Views: 312,382

SCAR, Squadra Corse Alfa Romeo, is a stunning racing simulation which combines both realistic car physics, and vibrant graphics together with classic Role Playing Game elements to become the first 'CA..

More Xbox Games