| | | |
| --- | --- | --- |
| | Xenium S.P Ice 1.0 - 1.4 Installation Guide | |
Xenium S.P Ice 1.0 - 1.4 Installation Guide
Published by

Rabid1 on 2005-09-26
Category: Xenium | Page Views: 6,126

Tutorial By: Rabid1

This is my guide to sucessfully installing a Xenium S.P Ice on a 1.0 to 1.5 xbox since i have found that people with 1.0 to 1.4 xbox's cannot find any tutorials ok here goes.

* I AM NOT RESPONSIBLE FOR ANY DAMAGE YOU DO TO YOUR XBOX OR XENIUM CHIP YOU DO THIS AT YOUR OWN RISK *

All Pictures are clearly identified and have exhibit a, b and c written just below each of the pictures.

You are going to need only these items from your s.p package: the thick smaller washer, black screw and the solderless adapter. as shown in EXHIBIT A.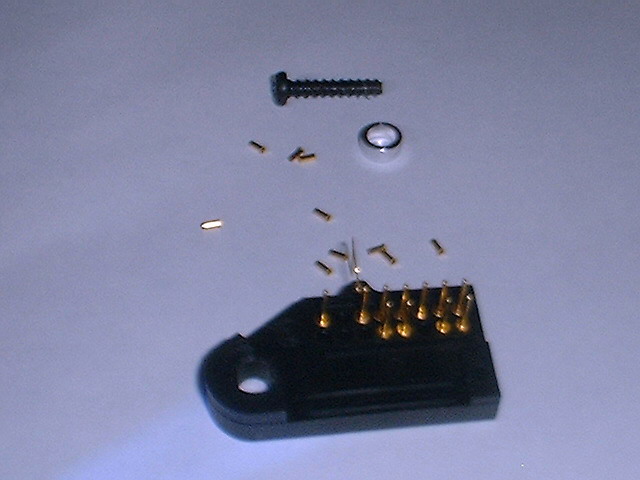 ' EXIBIT A SCREENSHOT '

Now you must bend it to this or close enough this will make your life alot easier be carefull when bending it and bend from the base of the hook not the end. It should now look like EXHIBIT B.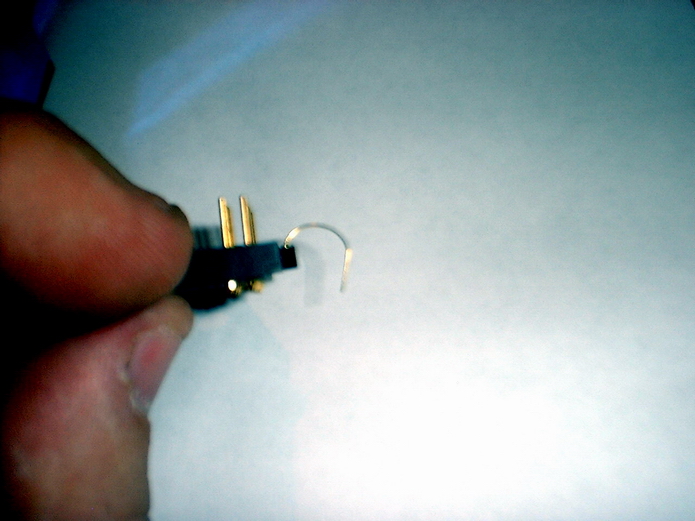 ' EXIBIT B SCREENSHOT '

Know there are two ways you can do this next task the first is to place the d0 hook into this hole shown below then carefully pulling the adapter to the LPC then getting your thick washer and screw and screwing it down it should like like this now. Or the second way to do this is the opposite place the adapter on the LPC first and screw it down then pull the d0 hook to the hole either way it should look like EXHIBIT C.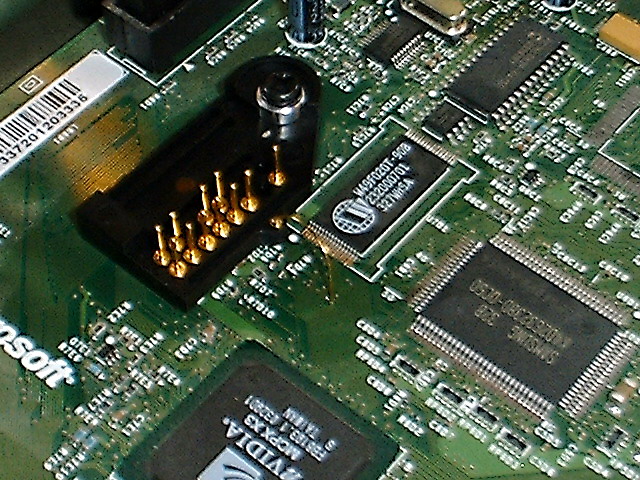 ' EXIBIT C SCREENSHOT '

Here is a picture of hole the d0 hook has to go in click the link below: http://ping-kings.low-ping.com/user/33592/images/do%20hook%20place.bmp

Now if you found that you couldnt get that d0 hook into the hole like it is too big then this is simple to fix just file the end a bit i have found that when the d0 hook gets cut in the factory sometimes there has been a little piece left on the end just file it off or file it down till it fits. Note i had to do this.

Now place the chips on the pins with the Xenium logo facing the back of the case it to see how it should look click the link below:
http://ping-kings.low-ping.com/user/33592/images/5.jpg

The chip has to go on all the pins exept the one at the front that is by itself that one is left out and not covered.

Now Attach your hard drive and dvd and plug in the power and video cord but leave the xbox open incase it didn't work. If the xenium goes green it worked Smile if not go back through the instructions and do it again if it still doesnt work post the problem your having and i will do my best to fix it.

Tutorial By: Rabid1


| | | |
| --- | --- | --- |
| | Browse Tutorials | |



| | | |
| --- | --- | --- |
| | Latest News | |

| | | |
| --- | --- | --- |
| | Xbox Tutorials Database | |

| | | |
| --- | --- | --- |
| | Xbox Tutorials Database | |

| | | |
| --- | --- | --- |
| | Popular Xbox Games | |
Kill Switch
Page Views: 313,353

Kill Switch is an innovative military shooter that emphasizes realistic cover techniques and awesome firepower for the ultimate experience in combat gaming. Featuring the unique Offensive Cover System..

More Xbox Games