Dead or Alive: Xtreme Beach Volleyball
Published by: clonejesus on 2004-03-02
Page Views: 8231
Rating: 5/10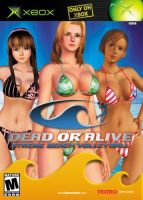 Game sucks. Girls are HOT, as usual. If your a Dead Or Alive Fan, try it. If you have a modded Xbox, there are patches, for "different" ways to view the game including, a snapshot camera. That loads a 1MB JPG straight to your HDD. I love it.!!


Back to Xbox Reviews Index | Post Comment