| | | |
| --- | --- | --- |
| | Crouching Tiger Hidden Dragon | |

Crouching Tiger Hidden Dragon
Published by: Jeff McCloy on 2004-04-26
Page Views: 4744
Rating: 7/10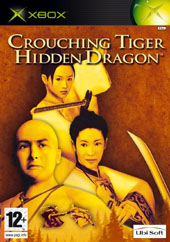 One of the most daunting things for any developer, A-list or not, would be capturing the feel of the film without 'cheapening' it in any way. While jaw-dropping hand-to-hand combat and swordplay and amazing feats of dexterity were a centerpiece of the movie, there was also a more cultured feel to the plot: Crouching Tiger, Hidden Dragon wasn't your typical kung-fu flick, having a deeper philosophical resonance that your usual "you killed my master now you must pay" poorly dubbed late-night cable fare. Trying to keep those aesthetics and still providing a degree of interactivity would certainly not be easy.

On that front, Genki did manage to succeed, at least somewhat: the plot of the game remained faithful to the film, adding more opportunities for protagonists Jen, Yu Shu Lien, and Li Mu Bai to engage in superhuman feats of skill and prowess by 'opening' up the story to allow for more action scenes. Basically, this translates into many throwdowns with a veritable army of 'nameless thug'-type antagonists, but it also follows the 'logic' of the filmed story - there's little of the feel of "no way could that've ever happened". Most of the game merely takes place off-camera, in between what director Ang Lee showed you in the film.

Production values, while not in the high-end category, certainly wasn't terrible: the character models of the main players did indeed closely resemble their flesh-and-blood counterparts, and while much recycling of backgrounds and environments took place, CTHD can't be called a butt-ugly embarrassment. It's definitely not as lush as the filmed counterpart, true, but the presentation capably did the trick.

The problem lies in the game's set-up, some of which could've been avoided - faulty mechanics - and some that really couldn't: looking at it in a certain light, there's some reasoning as to why the film would never make a decent game. One of the biggest challenges would be making Wo Ping's brilliant fight choreography interactive. There's a reason why films like this one and The Matrix look so amazing, and it's the way that each confrontation is carefully staged for maximum visual thrills. You or I could have the exact same highly trained crew of stuntmen and neither of us could come up with anything that even came close to Wo Ping's version because we don't have that sense of style, of being able to piece together an incredible fight sequence.

Genki did a fairly capable job of representing those killer, fluid movements, but unfortunately, the means to trigger them - the controls - left much to be desired: somewhat unintuitive, at best, and hobbled by a really misguided defensive system. The great thing about Wo Ping's work is the ballet-like 'back-and-forth' between fighters, the moves and countermoves, blocking many rapid blows in succession before the defender gets a chance to go on the offensive. In the game, the blocking gets boiled down into a mechanism that's meant to be fairly simple - you watch a flashing icon to know when to input the block command. It's clumsy, to be sure - play enough fighting games and you'll pick up on the concept of watching your opponent's animations and trying to 'read' when they throw a punch or kick and then respond accordingly, you don't need a big flashing 'block, dummy!' pop up on-screen.

If you've seen the film, you know exactly what happens . . . and you really have to question if the frustration of wading through an unbalanced and ill-conceived set of gameplay mechanics is worth your time and effort.


Back to Xbox Reviews Index | Post Comment


| | | |
| --- | --- | --- |
| | Comments Available for Crouching Tiger Hidden Dragon | |
| | | |
| --- | --- | --- |
| | Related Xbox 360 Reviews for Crouching Tiger, Hidden Dragon | |
| | | |
| --- | --- | --- |
| | Related News Articles for Crouching Tiger, Hidden Dragon | |

| | | |
| --- | --- | --- |
| | Members Online (4) / Guests Online (604) | |


| | | |
| --- | --- | --- |
| | Xbox Download Stats | |

| | | |
| --- | --- | --- |
| | Popular Xbox Games | |
SX Superstar
Page Views: 274162

Step into the world of SX Superstar, an ultra-realistic trip into the essence of supercross, chock full of smokin' arcade-racing action that will release the rock star within. In SX Superstar, you are..

More Xbox Games

| | | |
| --- | --- | --- |
| | HQ Network Affiliates | |