| | | |
| --- | --- | --- |
| | Using Xbox Sountrack Editor | |
Using Xbox Sountrack Editor
Published by

AngelosDracul on 2006-02-18
Category: PC | Page Views: 8,536

So, you've got your xbox modded by your way of choice, and now you want to put your wonderful MP3 collection to use on your box. But, there's a problem, isn't there? You can't just dump those files onto your xbox and expect to use them in game. Sure, you could spend the hours at a time to rip the CD's using MSDash. But isn't there a faster way?

YES! XBox Soundtrack Editor.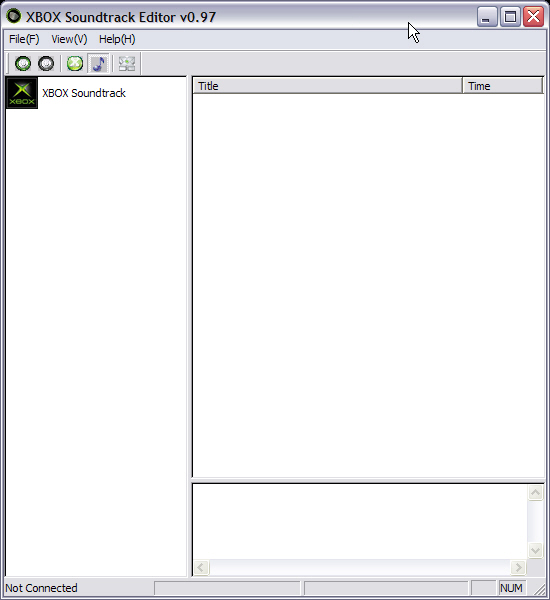 Now, I'm assuming you have your xbox modded. And this program will work with any dash. So all you need is your xbox on your LAN (Local Area Network) and an audio converter to convert the MP3's (or whatever other format your music is in) to WMA, and you're good to go. Turn on your xbox and follow along.

NOTE: The music MUST be in WMA format. It doesn't matter what bitrate it is, but it MUST be in WMA. I usually stick to 128 or 192 to keep the filesizes right. If you don't have an Audio Converter, I HIGHLY suggest "Microsoft XP PLUS! Digital Media Edition". It's about 30 bucks at Wal-Mart, and it comes with a junk load of other cool programs, not to mention the quick and easy audio converter.

Otherwise, Rip your favorite CD's using Windows Media Player, or WinAmp, and make sure the files they produce are in WMA format, then just use those.

If you want to do it for free, google "MP3 to WMA audio converter" and see what best suits your taste. I'll make a tut later for using M$ Plus' Audio converter.

First, download Xbox Soundtrack Editor from the Downloads section, open the .rar and extract it to your folder of choice. Once you have it extracted, double click "xboxst.exe" and you'll see the window above.

Now, first thing's first. Click the connect button which is shown below.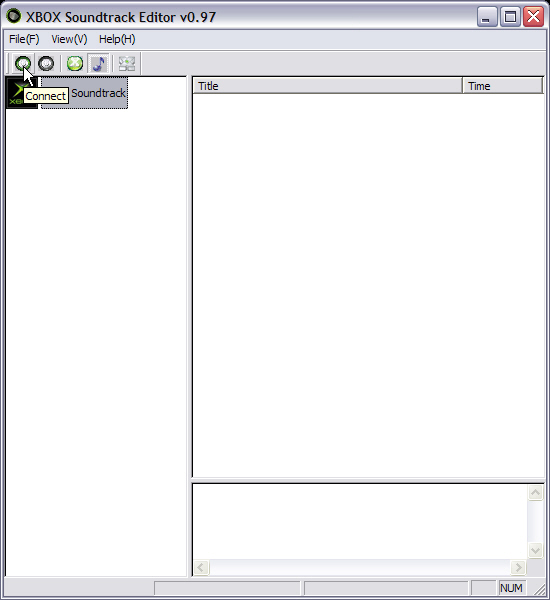 Then, input the IP address, port info, and login in the window that appears.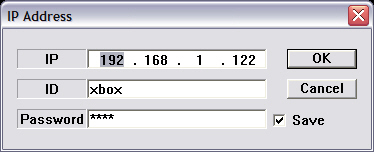 Click the checkbox so it saves the info, and then click OK. You this should see in the bottom right if you have your network setup correctly.





Now right click on the "Xbox Soundtrack" in the top of the left frame. Then click "Add Soundtrack"




Now you'll be greeted with another diologue box: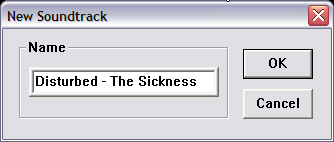 Type in the name of the soundtrack then click OK. You will now see the soundtrack added to your list.




Move to the right frame after clicking on the soundtrack's name. Now, right click inside the frame and click Add Track, once you do this, you'll be greeted with the very familiar Windows' Open window.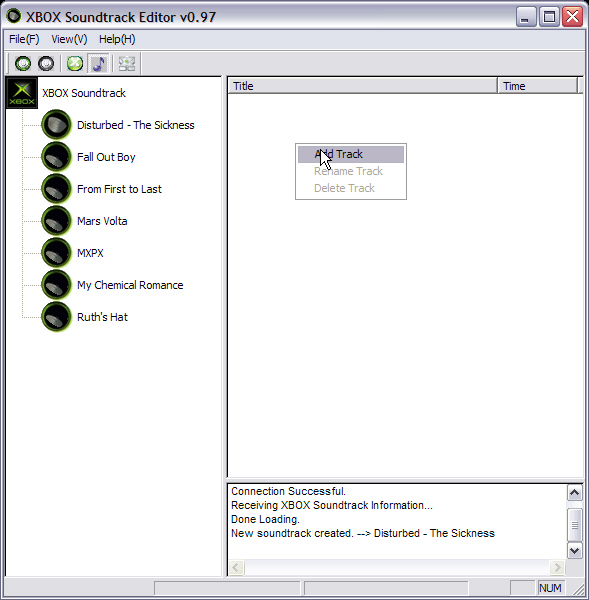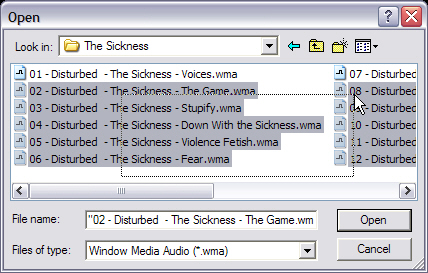 Notice, you can select more than one track to make this easier by holding down CTRL and click dragging from an open space (you'll see the dotted box) and highlighting the files you want. Alternatively you can hold down CTRL and individually select the files you want to use by clicking each one only once.

Once you've found the songs you want, click "open". The files you want will automatically be uploaded, and when they're done, you'll see a window that looks like this: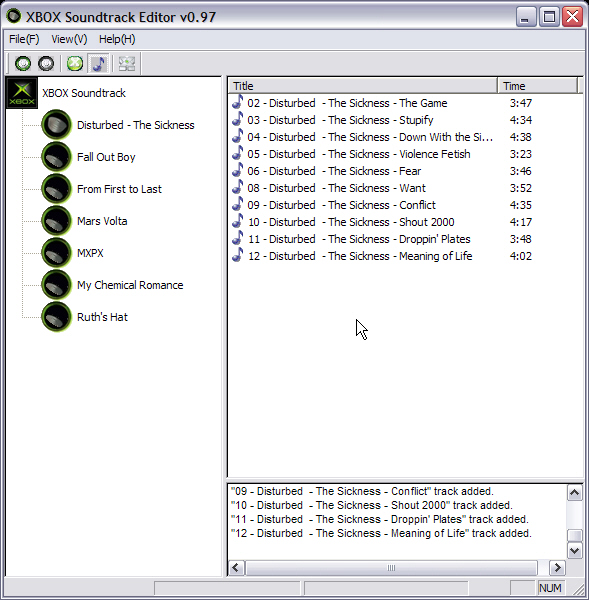 Now you have yourself a full CD on your xbox in less than 3 minutes (once you get the hang of this). Conversion of the files using Plus! only takes about 5-10 minutes an album, and the transfer can be from 20 seconds to a 40. I've never seen it take longer with the average CD.

Using this tut, you should be able to enjoy your favorite songs in your favorite games without having to worry about waiting 3 hours for your CD to rip.


| | | |
| --- | --- | --- |
| | Browse Tutorials | |

| | | |
| --- | --- | --- |
| | Members Online (2) / Guests Online (314) | |



| | | |
| --- | --- | --- |
| | Latest News | |

| | | |
| --- | --- | --- |
| | Xbox Tutorials Database | |

| | | |
| --- | --- | --- |
| | Xbox Tutorials Database | |

| | | |
| --- | --- | --- |
| | Popular Xbox Games | |
Toxic Grind
Page Views: 246634

Injected with deadly toxin, ride through 14 sets recreated from famous locations and time periods in the first ever mission-based BMX game. The only way to survive the deadly game show is to complete ..

More Xbox Games