Norman's Great Illusion now available for digital download
Date: Sunday, August 09 @ 18:18:57 UTC
Topic: Xbox One


2D pixel art visual novel Norman's Great Illusion is now available for digital download from the Microsoft Store on Xbox One.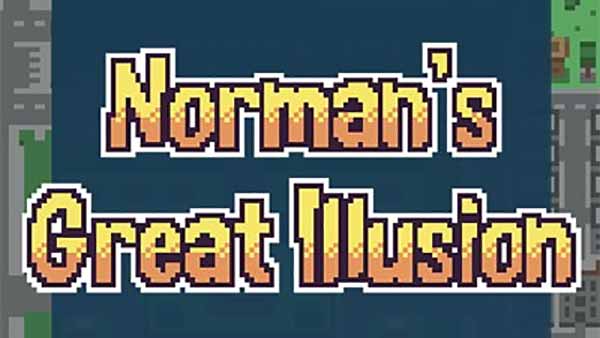 In "Norman's Great Illusion" you have to live a year as an engineer at the plant in the face of rising social tensions. Make difficult decisions, but keep in mind: you will have to pay for each choice. Have you ever wondered why, individually good and peace-loving citizens, merging into society, allow the coming to power of forces that have diametrically opposed their principles and goals? "Norman's Great Illusion" is our attempt to talk about this phenomenon. Features: - moral choices - 7 different endings - 2 mini-games - stylish pixel art graphics.
Developed by Civil Savages and published by Sometimes You, Norman's Great Illusion will be available for Xbox One on August 19th, 2020 and is available for digital pre-order and pre-load on Xbox starting today for $4.99, €4,99, AU$7.45. Pick up the game within the next few days and get 20% off!
You may pre-download this game, but it will not be playable until officially released!

Microsoft Store: here
File Size: 284.34 MB
Price: $4.99, €4,99, AU$7.45