NBA 2K21 Xbox One digital pre-order and pre-download is available now
Date: Tuesday, August 04 @ 16:59:38 UTC
Topic: Xbox Live


'NBA 2K21', the next game in the NBA 2K (@NBA2K) series, is now available for digital pre-order and pre-download on Xbox One. Pre-order NBA 2K21 now to receive 5,000 Virtual Currency, 5,000 MyTEAM points, MyTEAM packs, and more!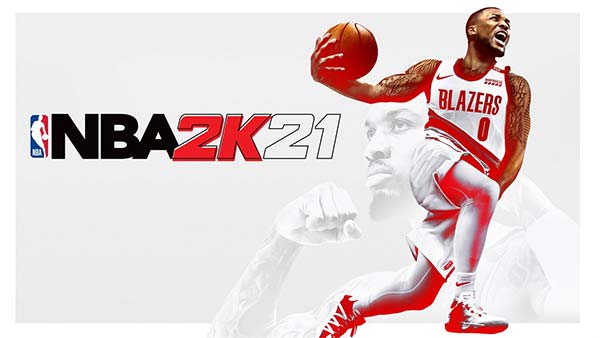 NBA 2K21 is the latest title in the world-renowned, best-selling NBA 2K series, delivering an industry-leading sports video game experience. With extensive improvements upon its best-in-class graphics and gameplay, competitive and community online features, and deep, varied game modes, NBA 2K21 offers one-of-a-kind immersion into all facets of NBA basketball and culture - where Everything is Game.
There are two digital editions of NBA 2K21 available to pre-order:
NBA 2K21 Standard Edition Pre-Order ($59.99) - NBA 2K21 includes the following digital items with pre-order: • 5,000 Virtual Currency • 5,000 MyTEAM Points • 10 MyTEAM Promo packs (delivered one a week) • 9 MyCAREER Skill Boosts • 5 pair Shoe Collection • Damian Lillard Digital Collection


NBA 2K21 Mamba Forever Edition Pre-Order ($99.99) - This bundle contains both the Xbox One version and Xbox Series X version separately when it becomes available (date TBD). Get a head start in NBA 2K21 by going digital with 2 free MyTEAM Promo Packs and a set of MyPLAYER skill boosts. Order the NBA 2K21 Mamba Forever Edition for Xbox One and you will also receive NBA 2K21 and 100,000 Virtual Currency for Xbox Series X upon release. Pre-order the NBA 2K21 Mamba Forever Edition to receive bonus Damian Lillard digital content for Xbox One and Zion Williamson digital content for Xbox Series X. NBA 2K21 is the latest release in the world-renowned, best-selling NBA 2K series. 2K21 leads the charge with next-gen innovations, while continuing to deliver an industry-leading sports video game experience on the current generation of gaming platforms. With extensive improvements upon its best-in-class graphics and gameplay, competitive and community online features, and deep, varied game modes, NBA 2K21 offers one-of-a-kind immersion into all facets of NBA basketball and culture - where Everything is Game. The NBA 2K21 Mamba Forever Edition includes the following digital items: • 100,000 Virtual Currency • 10,000 MyTEAM Points • 10 MyTEAM Tokens • 60 MyCAREER Skill Boosts • 40 MyTEAM Promo Packs (10 at launch, then 3 per week) • Sapphire Damian Lillard and Zion Williamson MyTEAM cards • MyPLAYER Shoe Collection • MyPLAYER backpack • Kobe Bryant Digital Collection
Let's take a look at the trailer for the reveal of the NBA 2K21 cover athlete, Damian Lillard.

NBA 2K21 will be available for Xbox One, PlayStation 4, Nintendo Switch, Microsoft Windows and Google Stadia on September 4, 2020. The game will also be available for the next generation Xbox Series X and PlayStation 5.

For everything Xbox including news, upcoming Xbox release dates and a complete list of the best new Xbox One X enhanced games, follow @XONEHQ on Twitter , YouTube, Facebook and Pinterest, download the free XBOX app for Android, and stay tuned for more updates!

News Source: https://www.xboxone-hq.com/news.html