I'm sure that we can all agree, 2023 promises to be a great year for Xbox gamers. Highly anticipated games such as Hogwarts Legacy, Star Wars Jedi: Survivor and WWE 2K23 will all be released in the coming months, either on Xbox One or Xbox Series X|S. But nothing gets us excited more than a sports simulation game.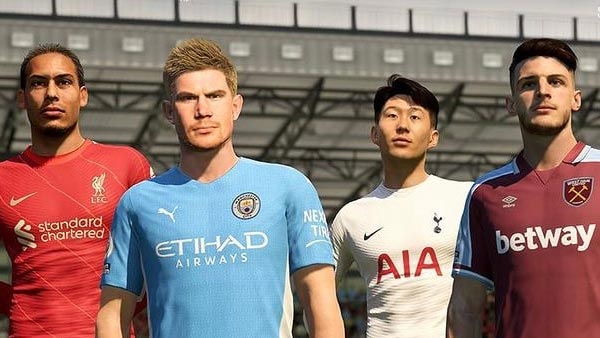 In the last few years, fans of sports games have been treated to a wealth of different options to pass their time playing, and 2022 was one of the best years for sports releases in recent years. Football Manager finally made its return to the platform after 15 years away, while Formula One released its first-ever management simulation also, with F1 Manager 2022 receiving rave reviews across the board.
Sports games have truly taken on a life of their own. Thanks to YouTube personalities such as KSI, games such as FIFA have become a staple of gaming life. And the popularity of such games has seen competitive gaming and eSports truly thrive, and it can all be located back to sports games.
One of the planet's first-ever eSports competitions was the FIFA Interactive World Cup- or FIFA eWorld Cup, as it's now known. Since the foundation of the tournament back in 2004, the world of eSports has taken on a life of its own. Nowadays, you can even bet on eSports with online bookmaker Thunderpick, which allows FIFA 23, League of Legends, Dota 2 esports betting with crypto, and much more.
So with that being said, let's take a look at the best sports games available today on Xbox One and Xbox Series X|S.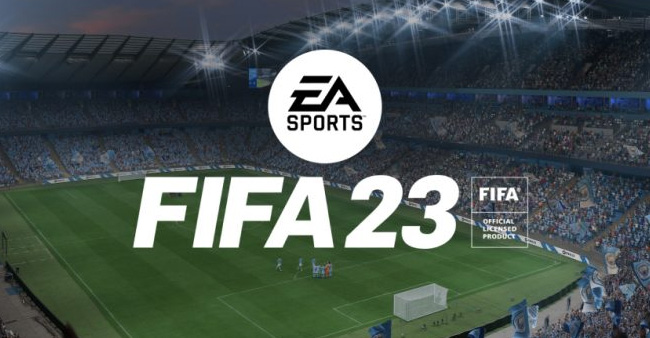 FIFA 23
As you could probably tell from our introduction, here at Xbox-HQ, we're huge fans of FIFA, especially FIFA 23. The game was released back in October and it went on to become the fastest-selling installment in the franchise of all time. The game successfully sold one million units in the first week following its release and it has gone from strength to strength ever since.
The game features all of our favorite game modes, with Ultimate Team, Career Mode, and Pro Clubs all featuring prominently. And with the real-life FIFA World Cup taking place late last year, FIFA 23 also has a special World Cup game mode, which allows you to take charge of any of the 32 teams that qualified for the showdown in Qatar and lead them to glory. But it isn't just the specially curated game mode that allows you to fully immerse yourself in football's greatest tournament.
EA Sports have done a sterling job at implementing the real-life World Cup into the beloved Ultimate Team. As such, there are now plenty of supercharged cards available for gamers to play with, which is based on how the players performed in Qatar.
FIFA 23 is perhaps the most important installment in EA Sports' money-spinning franchise, and that's because it will be the final game released by the California-based company to bear the FIFA name. EA Sports and world football's governing body will go their separate ways at the end of the season, ending a near 30-year affiliation as they couldn't come to terms on a new rights deal. FIFA President Gianni Infantino was searching for a deal thought to be worth as much as $1bn for a four-year deal, a price that EA Sports was simply unwilling to pay.
Don't be worried, however, the beloved franchise will live on under a new name, EA Sports FC.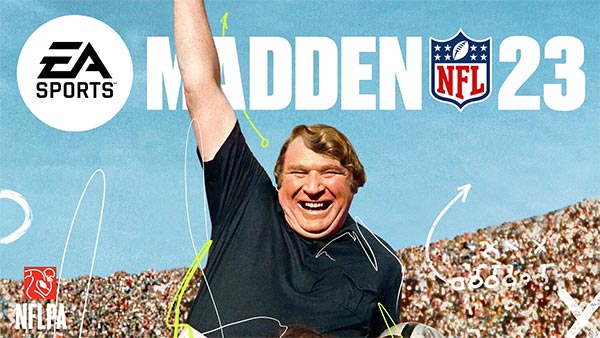 Madden 23
Depending on which side of the pond you're located on, your definition of "football" may differ. Well, don't worry if you happen to be on the American side of the Atlantic, as EA Sports have its own impeccable game centered around the NFL, namely Madden 23.
In real life, the 2022/23 NFL season has reached its climax. In recent weeks, 14 teams that reached the postseason playoffs have been whittled down to just two, the Philadelphia Eagles and Kansas City Chiefs. That duo is the NFC and AFC's finest, and they will contest Super Bowl LVII in Glendale, Arizona on February 12th.
Madden 23 also features Ultimate Team mode, and they have implemented the postseason showdown into the game. As such, upgraded versions of superstars such as Patrick Mahomes, Jalen Hurts, and Joe Burrow are all available on the market as we speak. Are you able to bag one of them?
The game also features the beloved Franchise Mode, which allows you to play as either a franchise owner, head coach, or player. Should you choose to be an owner, then you will have the ability to relocate your franchise, perhaps becoming the first franchise in history to relocate to Europe, with cities such as London and Munich both pining for a team of their own."