There's not too long left on the calendar before the Xbox Series X and its slightly less powerful Series S sibling hit the market. If you're an Xbox fan, it's safe to say these consoles should have you pretty excited. The lineup of software and the hardware's capabilities will combine to create a truly unforgettable console, no matter which option you go for. There will be all kinds of games to cater for every gamer's taste, but the one question we have yet to answer is thus: will the Xbox Series X and Series S consoles be able to play casino games? After all, there's a pretty big crossover between social casino games - those you don't play for cash - and real ones.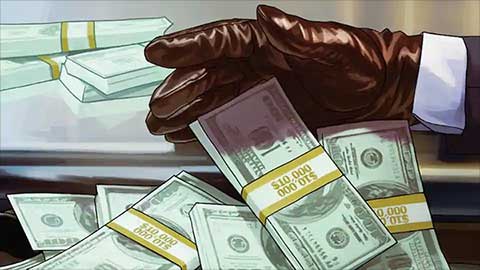 The answer, as you might expect, is a somewhat qualified "yes". There will absolutely be ways to play casino games on your Xbox Series X or Series S. Depending on what kind of casino game you like to play, however, your options may be somewhat limited or may vary a little. You might have to make some compromises or seek out unconventional solutions to play casino games on your Series X or Series S, but it will be entirely possible to achieve. No matter what your inclination may be, there will be some way in which you'll be able to play your favourite casino titles. Here's how you'll be able to play casino games on your Series X or Series S.
1. Through your web browser
The Series range will have a built-in web browser; the Xbox One had one before it, and Microsoft will want to retain that feature. As such, if the browser supports HTML5 - which it pretty much definitely will - then online casinos like casino-online-canada.ca will be accessible through your Series range. In fact, there's every chance Microsoft will introduce support for alternate browsers if you're using a Series to browse, so even if the default browser doesn't support HTML5, there might be alternatives. It's also worth thinking about peripherals; controlling casino games like poker or slots might be hard if you're using a controller, but luckily, the Series range will support USB keyboards and mouse peripherals.
2. Through actual Xbox Series games
This is likely the least probable version of casino gaming on your console, as many countries have laws and rules which prohibit gambling being featured in mainstream games. That being said, depending on where you live, there are many ways in which loot box mechanics can sometimes resemble casino gaming, so even if you can't play casino games for real money on the
Series X
, you can definitely engage in some loot box virtual currency purchases. It doesn't quite feel the same; the game mechanics aren't as rewarding as they feel in games like poker or slots, and you're not actually playing to win real money. Despite this, many loot box systems do give you the same rush as gambling, so you might think that they're an adequate substitute.
3. Through casino minigames
In the last generation of gaming, many titles have featured casino minigames intended to simulate the experience of playing in a real casino or online for real cash. Games like Red Dead Redemption 2, Grand Theft Auto V, and the Yakuza series allow players to engage in poker minigames, as well as slots, baccarat, craps, and other casino simulations (in the case of Yakuza, you're also liable to see Eastern Asian mainstays like shogi and mahjong). If all you want is a casino kick and you're not worried about earning real cash, then the Xbox Series X and Series S will be the perfect place to indulge that particular whim; Yakuza: Like a Dragon will definitely feature casino minigames, and we'd be amazed if next-gen versions of Red Dead and GTA weren't on the way.
So, these are the ways you can play casino games on your next-gen Xbox device. With that being said, then, which of the two devices should you opt for if you're a casino fiend? The answer will depend on how often you plan to play casino games. If you're a dabbler and don't intend on playing constantly or seriously, then you're safe with the less powerful (but still more powerful than the Xbox One) Xbox Series S. If, however, you consider yourself a casino connoisseur and play for real money regularly, then you're definitely better off going for the Series X, because it's a more powerful machine capable of multi-tasking and rendering visuals far more effectively.
Of course, no matter which Xbox console you opt for, casino gaming is more than just a possibility; it's definitely going to be available. It just depends on what form of casino gaming you favour. Opportunities to earn real money without using online casino platforms via the web browser will likely be limited, but if you're happy to game on your browser, then you're opening up a world of possibilities when it comes to casino gaming. Just remember that the Xbox browser won't be quite as intuitive or easy to access as your desktop and you'll be casino gaming with the best of them in absolutely no time at all. "