| | | |
| --- | --- | --- |
| | Free Play Days: Star Wars Battlefront 2, Rainbow Six Siege & Outward (Aug 27-30) | |
Free Play Days: Star Wars Battlefront 2, Rainbow Six Siege & Outward (Aug 27-30)

Free Play Days on Star Wars Battlefront 2, Tom Clancy's Rainbow Six Siege and Outward go live today until Sunday August 30 at 11:59pm PDT for Xbox Live Gold and Xbox Game Pass Ultimate subscribers.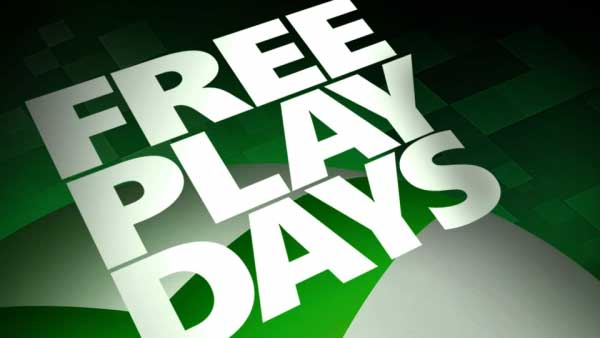 Xbox Live Gold and Xbox Game Pass Ultimate members can download and play all three games from Thursday, August 27 at 12:01 a.m. PST until Sunday, August 30 at 11:59 p.m. PST. To download on console, click on the Gold member area on the home dashboard on your Xbox One. You can find and install the games here.
Become the hero and play as a fearless trooper, pilot a legendary starfighter, fight as your favorite iconic STAR WARS character, or forge a new path as an elite special forces soldier through an emotionally gripping new STAR WARS story. You can become the master of your own STAR WARS hero's journey.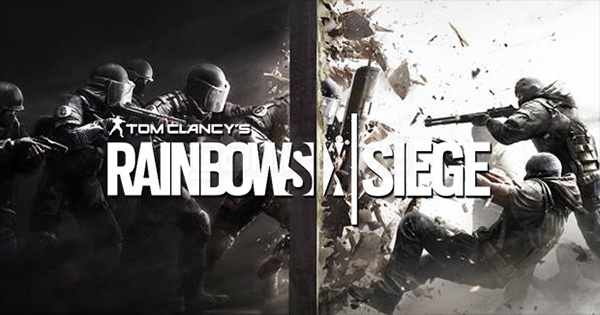 Inspired by the reality of counter terrorist operatives across the world, Rainbow Six Siege invites players to master the art of destruction. Intense close quarters confrontations, high lethality, tactics, team play, and explosive action are at the center of the experience. The multiplayer gameplay of Rainbow Six Siege sets a new bar for intense firefights and expert strategy in the rich legacy of past Rainbow Six games.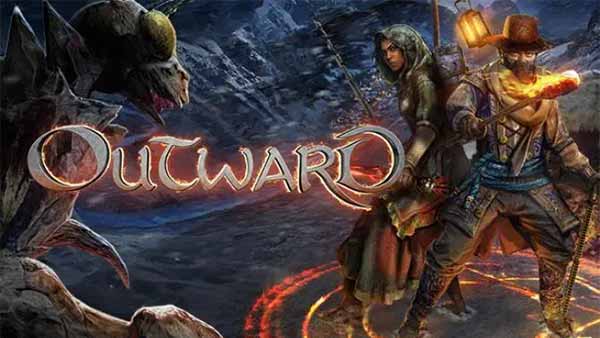 Outward offers an immersive RPG experience coupled with realistic gameplay, as well as deeply-rewarding challenges for the most avid gamers. As an ordinary adventurer, you'll not only have to hide or defend yourself against threatening creatures, but also brave the hazardous environmental conditions, protect yourself against infectious diseases, and stay hydrated. Embark on risky expeditions across untamed lands to reach new cities, undertake important missions, and discover hidden dungeons crawling with formidable enemies.
Learn more about Free Play Days here
, download the
free Xbox app
for android and stay tuned to
@XONEHQ
on
Twitter
,
YouTube
and
Facebook
, to keep up with future
Free Play Days
and all the
latest news for Xbox
.
News Source:
https://www.xboxone-hq.com/news.html
"
| | | |
| --- | --- | --- |
| | Related Stories | |

| | | |
| --- | --- | --- |
| | Most Popular | |

| | | |
| --- | --- | --- |
| | Rate this Article | |
| | | |
| --- | --- | --- |
| | Associated Topics | |



| | | |
| --- | --- | --- |
| | Xbox Tutorials Database | |

| | | |
| --- | --- | --- |
| | Xbox Tutorials Database | |

| | | |
| --- | --- | --- |
| | Xbox Download Stats | |

| | | |
| --- | --- | --- |
| | Site Statistics | |

| | | |
| --- | --- | --- |
| | Site Statistics | |

HQ Online Statistics
Members: 2 | Guests: 309 | Xbox Live Tags: 4,379


Forums

Active Users: 90

Your Account

Active Users: 51

News

Active Users: 47

Home

Active Users: 34

Downloads

Active Users: 21

Xbox Homebrew

Active Users: 15

Xbox Games

Active Users: 14

Profile

Active Users: 7

Xbox Tutorials

Active Users: 6

Xbox Cheats

Active Users: 5

View More Detailed Statistics

| | | |
| --- | --- | --- |
| | Site Statistics | |

| | | |
| --- | --- | --- |
| | Popular Xbox Games | |
Dr. Muto
Page Views: 317,246

In Dr. Muto, an all-new 3-D action-adventure videogame, players take on the personality of a proverbial "mad scientist," whose latest experiment accidentally destroyed his home planet, except for his ..

More Xbox Games

| | | |
| --- | --- | --- |
| | HQ Network Affiliates | |

| | | |
| --- | --- | --- |
| | Xbox-Hq.Com - Archived News | |

Tuesday, October 19
Omen Of Sorrow is now available on XBOX Conso
published by: forahobby | Page Views: 25 | Comments: 0

Monday, October 18
Youtubers Life 2 releases October 19 on PC an
published by: forahobby | Page Views: 33 | Comments: 0

Friday, October 15
Inked: A Tale Of Love Releases for Xbox One X
published by: forahobby | Page Views: 28 | Comments: 0

Thursday, October 14
Rainbow Six Extraction 'World trailer' shows
published by: forahobby | Page Views: 42 | Comments: 0
Nuclear Throne hits Xbox One, Xbox Series X|S
published by: forahobby | Page Views: 32 | Comments: 0
Is It Time for Platform Exclusives to End?
published by: forahobby | Page Views: 31 | Comments: 0
Tales Of Arise launches on Xbox One, Xbox Ser
published by: forahobby | Page Views: 37 | Comments: 0

Wednesday, October 13
WRC 10 is OUT NOW on Xbox, PlayStation & PC!
published by: forahobby | Page Views: 42 | Comments: 0

Tuesday, October 12
Bus Simulator 21 now available for Xbox, Play
published by: forahobby | Page Views: 31 | Comments: 0
Tormented Souls available now for Xbox Series
published by: forahobby | Page Views: 28 | Comments: 0

Monday, October 11
Life Is Strange: True Colors Is Out Now!
published by: forahobby | Page Views: 34 | Comments: 0
"Turbo Overkill" coming to Xbox, PlayStation,
published by: forahobby | Page Views: 35 | Comments: 0

Friday, October 08
Crysis Remastered Trilogy gets an October rel
published by: forahobby | Page Views: 36 | Comments: 0

Thursday, October 07
Sonic Colors: Ultimate Out Today For Xbox One
published by: forahobby | Page Views: 39 | Comments: 0
'The Last Worker' reveals world-class voice c
published by: forahobby | Page Views: 32 | Comments: 0

Wednesday, October 06
Big Rumble Boxing: Creed Champions officially
published by: forahobby | Page Views: 37 | Comments: 0
The Ultimate Horror Bundle Arrives For Xbox O
published by: forahobby | Page Views: 41 | Comments: 0

Tuesday, October 05
Endless Fables: Shadow Within Launches For Xb
published by: forahobby | Page Views: 42 | Comments: 0
Golf Club: Wasteland Out Now on Xbox, PlaySta
published by: forahobby | Page Views: 49 | Comments: 0

Monday, October 04
"Ravva And The Cyclops Curse" available now o
published by: forahobby | Page Views: 56 | Comments: 0
Cute action-adventure RPG "Kitaria Fables" La
published by: forahobby | Page Views: 37 | Comments: 0

Friday, October 01
LAKE now available for Xbox One, Series X|S &
published by: forahobby | Page Views: 49 | Comments: 0
The Ultimate Horror Bundle Hits Xbox One & Xb
published by: forahobby | Page Views: 39 | Comments: 0

Thursday, September 30
Thunderful Games acquires Spanish game develo
published by: forahobby | Page Views: 41 | Comments: 0
"Weapon Of Choice DX" OUT NOW on Xbox, PlaySt
published by: forahobby | Page Views: 41 | Comments: 0

Wednesday, September 29
Golf Club Wasteland is Out Now on Xbox, PlayS
published by: forahobby | Page Views: 40 | Comments: 0
Yuoni available now for Xbox One, Xbox Series
published by: forahobby | Page Views: 48 | Comments: 0

Tuesday, September 28
KeyWe is available today on PC & console!
published by: forahobby | Page Views: 36 | Comments: 0

Monday, September 27
Truck Driver 'Heading North' DLC and Premium
published by: forahobby | Page Views: 40 | Comments: 0
'Monster Harvest' hits Xbox One/Series X & S
published by: forahobby | Page Views: 36 | Comments: 0

Friday, September 24
"Zelda-like" XEL Announced for PC and Console
published by: forahobby | Page Views: 38 | Comments: 0
The Dark Pictures Anthology 'House Of Ashes'
published by: forahobby | Page Views: 43 | Comments: 0
Farming Simulator 22 YEAR 1 Bundle now availa
published by: forahobby | Page Views: 40 | Comments: 0
Space Station Sprint Infiltrates Xbox One And
published by: forahobby | Page Views: 39 | Comments: 0

Thursday, September 23
The Sequel to Blasphemous is coming to XBOX,
published by: forahobby | Page Views: 34 | Comments: 0
Space Station Sprint Infiltrates XBOX One And
published by: forahobby | Page Views: 40 | Comments: 0

Wednesday, September 22
Saints Row (2022) now available to pre-order
published by: forahobby | Page Views: 49 | Comments: 0
THE KING OF FIGHTERS XV launches Feb. 16, 202
published by: forahobby | Page Views: 46 | Comments: 0

Tuesday, September 21
MYST Out Now On XB1, Series X|S, Windows 10 &
published by: forahobby | Page Views: 54 | Comments: 0
Jurassic World Evolution 2 hits Xbox, PlaySta
published by: forahobby | Page Views: 43 | Comments: 0


News Archive