People generally love playing games, whether physically or online. Online gaming has been around as long as the internet itself. Games were first used by developers to test the performance of computers and the internet. Over time, online gaming has encouraged the forming of friendships and interactions of people from all over the world.
Impact of Online Gaming
Online gaming began towards the end of the 20th century, and its popularity continues to grow to date. Technological advancements such as facial recognition software, voice control features, gesture sensors, virtual reality, high definition graphics, three-dimensional visuals, among others, have enhanced players' experience. Playing online games on phones and tablets brings joy to many people around the world, young and old. So what makes these games very popular?
Players can socialize with people from all over the world that they would otherwise never have interacted with.
Players, especially the younger generations, can improve on their general social skills.
The nature of gaming improves critical thinking and our ability to solve real-life problems more efficiently.
Online gaming can also improve players' multitasking skills and general coordination.
Popular Horse Racing Games
Online games come in a variety of genres today. Some of the most popular ones include racing games, board games, shooting games, card games, casino games, adventures, among many others. These games can be played solo, as well as with friends or random strangers. When it comes to racing games, horse racing ranks quite high on the popularity scale. Below we'll cover some of the most popular horse racing games on the Xbox.
This game came out on both PS4 and Xbox in 2019. It is also now available in free-to-play versions for Android and iOS devices.
Phar Lap
offers a variety of modes: story, quick play, online racing, betting party, and the creative hub. To get started, you first create and customize your rider. Once done, you'll then be transferred to the story hub, which features a homestead, training facility, stables, and races.
You will start to earn money when you participate in races. The homestead becomes your domain where you can improve your storehouse by building up your wares and eventually growing your income rate. You can enhance your training facility by improving your horses' stats, speed, and spring energy, as well as acceleration. The more progress you make in the game, the more income you will earn to grow your storehouse, training facility, and stables.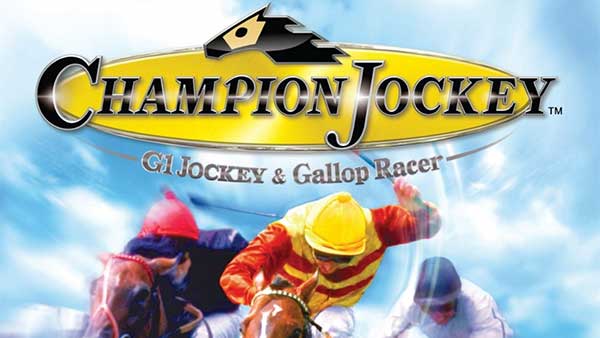 Players who are aspiring jockeys can enjoy Champion Jockey on their Xbox 360. If you're a novice player, you'll probably spend your first few hours familiarizing yourself with the mechanics and terminologies of the game. There are a variety of games available in Champion Jockey, including pre-set challenges and exhibition races. However, the more substantial chunk of the game relies on the storyline.
To join in the games, players can create their jockeys and join numerous stable owners that have unique horse breeds. You will be required to select your preferred races posted on the racing schedules and negotiate with the respective owners before the event. Once your request is accepted, you can train with your chosen horse or proceed immediately to the races. The races last only a few minutes, and can quickly get repetitive. To enhance your experience, you can participate in other activities such as breeding and training, where you can interact with other jockeys and stable owners.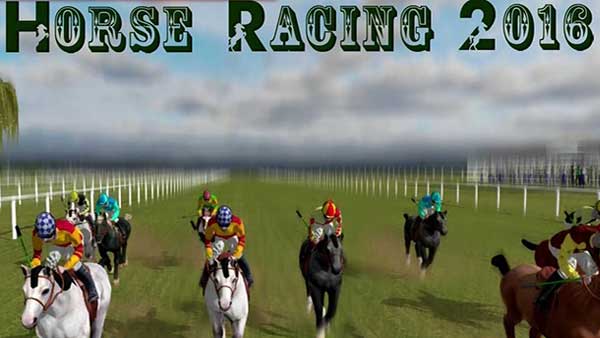 If you're looking for a game that gives you a realistic feel of being on the race track, then Horse Racing 2016 is the way to go. Similar to most racing games, this horse racing show has incredibly beautiful graphics of both the jockeys and their horses. In the course of your racing career, you will enjoy 55 events and get to bond with your horse. However, you will eventually need to replace him with a better performing one as you would in real life anyway.
Another big bonus you're bound to enjoy is the incredible music played in the opening acts. You can also participate in different types of races, such as time trial, straight, regular, hurdles, and free riders, in both day and night modes.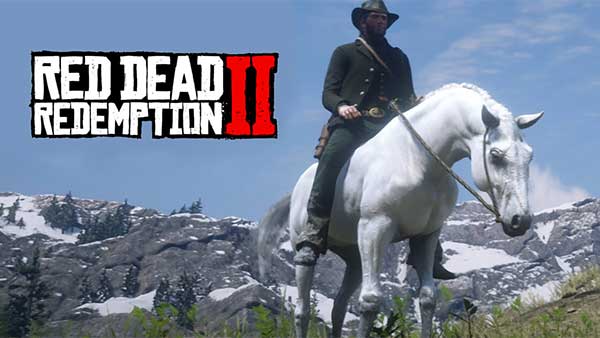 Red Dead Redemption 2
Released in November 2018 on Xbox One, Red Dead Redemption 2 is a sequel to one of the greatest Wild West games ever made. Although Red Dead Redemption 2 is not all about horses, they make a massive part of the game. There is a wide variety of horse breeds with different characteristics. For instance, the Arab horses are easily spooked by gunshots and other loud banging noises, while drafts are generally unbothered. If you want a taste of both adventure and horse simulation, then Red Dead Redemption 2 is sure to fulfill your desires thanks to the horses' realistic prancing and bucking.
Final Thoughts
The online gaming industry is going nowhere; it is here to stay. If you're tired of winning "imaginary" bets and collecting worthless in-game currencies, you can take things to the next level with
online slots that pay real money
. The chance to win the big bucks is guaranteed to add a fresh dose of adrenaline and excitement to your gaming sessions. After all, not everyone gets to enjoy the luxury of getting paid to do something they love!"