Over the long history of the Xbox, one particular genre of games has been battling for wider attention. We're talking about Minigames, also known as party games in some circles and while many are an instant hit, they can often struggle to endure.
Let's take some time to look back over some of our favourite titles before asking the question, "why aren't minigames more popular?".
Party Favourites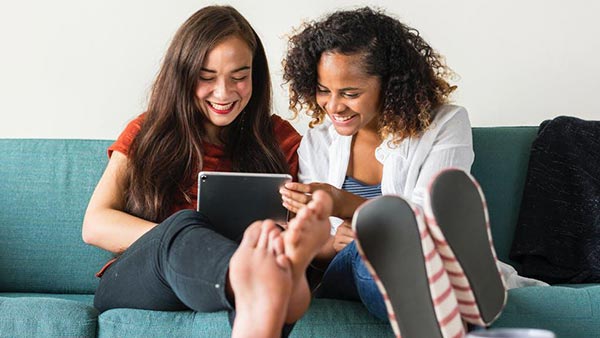 Everyone has their own favourite but some minigames released on the Xbox have been far more successful than others. One game that appears at the top of most lists is Drawful 2 and one of the reasons for its popularity lies in the fact that it can trap a wide audience.
It's often compared to the physical board game Pictionary and it works in a similar way, but its simple, fun nature can appeal to both children and adults alike. That aspect is key to a lot of minigames and the ones that have enjoyed retail success carry that same wide appeal.
Hail to the Chimp is another prime example: This is a title that carries colourful cartoon characters as it lampoons the world of modern politics. As such, the wider message may be lost on children, but that cartoon aspect compensates while adults who are in on the joke can enjoy the comedy aspect of the political landscape.
Other factors that make a successful minigame include the need for quick and easy outcomes so we're not talking about endless war strategy games or fantasy themes that you can pack up and come back to the next day. It would seem a fairly simple formula so why aren't there more minigames on the Xbox market today?
Ease of Access
Two additional factors for success may be counting against the manufacturers of minigames and they are - choice and simplicity. In the current consumer-driven climate, we all want instant entertainment, whether we're talking in terms of TV shows or gaming. If we want to watch a favourite series such as Game of Thrones, we're not going to insert a stream of DVDs. Instead, it's much easier to click a few buttons and the box set comes up on our screen in a flash.
The same principle applies to Xbox minigames. The process on console may be swift but it's just so much quicker and easier to pick up our phone or laptop and start playing our favourite titles within a matter of seconds. The procedure simply couldn't be quicker - certainly as far as phones are concerned: A quick log in, followed by a tap of the icon and you're away and that's something that consoles just can't compete with. Now we come to choice, and another factor that Xbox games will always struggle to match. The ability to browse and choose titles is fairly limited on the consoles and there is more effort in terms of seeking out new titles.
It's still relatively easy to do research and to see what's hot but as we mentioned before, we're in the grip of the digital revolution and whatever we want, we want it now. A new phenomenon has therefore come in to fill a gap in the market. Affiliate sites such as Bingoport are on hand to provide instant reviews of bingo games which can then be accessed via a phone, laptop or other gaming device. It's essentially a one-step process that also aids the aspect of speed, but the real advantage of affiliate sites lies in the ability to give the consumer that wider element of choice.
Affiliates earn their money by referring consumers to games and, once a purchase has been made, they will pick up a percentage of that fee. It can be big business for those who get it right and it therefore pays to have as many games listed as possible. Honest reviews of those games will boost interest and as long as they are impartial and up front about any poor releases, you've found a good affiliate site moving forward. One way to check this is to review a selection of ratings: If everything gets five stars then it's probably coming from a biased perspective but if there are lower marks mixed in, this is a better indication of that crucial impartiality.
Affiliates are an important driver for the minigames industry and one of the biggest factors behind the inability of Xbox to match that potential.
The Future for Consoles
Having taken all of that information into account, the reader might be forgiven for thinking that the future for Xbox and other consoles might be a bleak one. However, that really shouldn't be the case. Phones and laptops may offer flexibility but there are instances of games that really should be played on a bigger screen.
We are, of course, talking about those long-term strategy and fantasy themes that need to be played over longer periods of time. Action games are also better on console as far as most gamers are concerned. Certainly, in terms of racing, there's nothing like grabbing a joystick and taking control - a thrill that simply can't be matched by tapping the screen of a phone.
In terms of minigames, however, the competition is fierce and while they will always have a place on Xbox, the future in this respect isn't quite as rosy. With greater flexibility on a mobile device, backed by the greater choice offered via affiliate sites, we're likely to have uncovered the reason why party games on consoles are not quite taking off. "