It might surprise online gamblers to know they owe a debt of gratitude to social media sites and gaming devices like PS4 and Xbox. If it weren't for the exposure these avenues have given to the gambling industry, the growth trajectory might not be as robust as it is now. That's saying a lot considering the online real cash gambling industry has been growing by double-digits year-over-year for the past 10 years with no slowing in sight.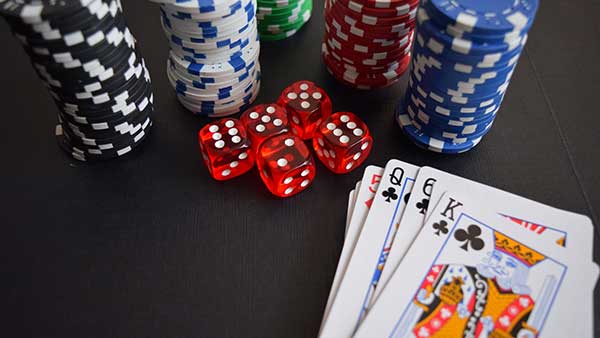 A good deal of this growth has been driven by the gaming industry. For almost two decades, gamers have had access to card games like poker and Blackjack. Over the last five years, the quality of the games being offered by software developers for Xbox users rivals the quality of games being offered by literally hundreds of real cash online gambling sites like www.casumo.com.
While gamers have always enjoyed playing non-cash casino games, they are also getting an opportunity to learn how to play certain games without having to risk their personal fortunes. This notion is proving to be a boon for online gambling operators that are seeing a significant number of gamers crossing over from non-cash gambling options into the world of real cash gambling.
If you want to experience this phenomenon for yourself, here's a few of the best card and casino games available for Xbox.
World Series of Poker: Full House Pro - The WSOP is directly responsible for taking poker from the backrooms of bars and casinos and bringing it into the mainstream as a viable form of adult entertainment. It's not surprising this game brings a sense of realism to the playing poker on a computer or mobile device. The graphics are excellent, and players can connect online to play other players located all over the world. The games are played with free chips, but the action is real. The game allows the players to develop their own identity with custom avatars. They can also select from several levels of expertise.
Test Drive Unlimited 2: Casino Online - This revolutionary game is a sequel to the highly popular casino game of the same title. It combines the exciting world of gambling and fast cars. The graphics are first class. Players start out in the casino where they can play a variety of popular casino games. As their winnings and level of expertise increase, they subsequently get the chance to test drive some amazing video versions of luxury race cars like Spyker Aileron Spyder and Bugatti Veyron 16.4 Centenaire. The game does include a social component to that allows players to compete online with other players.
The Four Kings Casino & Slots - If gamers are looking for an opportunity to learn about a wide range of casino games, this is the place to go. The casino features a robust selection of slots and table games, including blackjack, roulette, Texas Hold'em and bingo. The real draw for this game is players get access to a virtual casino. The VR experience is excellent if the player has quality accessories. The game's AI offers as realistic a casino experience as one could expect to get from an Xbox video game.
High Rollers Casino
- If a player is looking for a realistic casino gaming experience, it would be difficult to top this offering. So many aspects of this game can be customized that it gives the player a sense they are creating their own gambling experience. The 3D graphics are second to none, creating a very realistic casino environment and experience. The most amazing attribute for this game is the way the game allows people to connect online with others to compete in first class non-cash tournament events."