One of the most appealing features of the gaming community is that it rests on the fundamental idea of being open to all. Even since the industry went mainstream and gaming gear has become so affordable, it does not matter whether you are new to a game or have spent hours perfecting your style. Everyone starts equal, and when you have talent and passion for the game, it will show. Anyone can rise through the ranks - and there is no gaming tournament that showcases this more than the FIFA eWorld Cup does.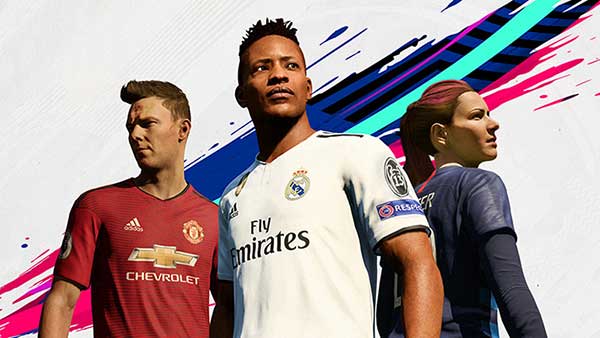 The Popularity of the Fifa eWorld Cup
The FIFA gaming series remains one of the flagship titles released by legendary studio EA, which has given us so many iconic franchises, including The Sims and Star Wars: Battlefront II. Widely celebrated as one of the most polished football simulators ever made and officially endorsed by FIFA, it is tremendously popular among fans and Xbox gamers. According to Statista, in 2018 FIFA 19 ranked third at console game sales with 9.15 million copies sold. Call of Duty: Black Ops III was slightly ahead with 9.32 million, while last year's hit Red Dead Redemption 2 took the crown with a whopping 13.94 million units purchased. FIFA 19 has been well received and celebrated as one of the best games to play on Xbox.
The game comes from a long line of amazing titles, like FIFA 18, last year's instalment which had sold roughly 24 million copies by last September. The whole franchise had sold more than 260 million copies to that date while FIFA Mobile has seen over 193 million installs all over the globe. But the popularity of the franchise culminates in the FIFA eWorld Cup organised every year. The FIFA tournament has especially hit a chord with mainstream gamers in the past five or six years - and has even caught the attention of
providers like Betway that offer betting on popular eSports competitions
like League of Legends. As the BBC reports, last year's edition saw over 20 million gamers fight for a spot at the Grand Final, from a total pool of 80 million FIFA gamers. It also experienced an 80% increase in viewership, with total eWorld Cup audience numbers surpassing 30 million people to date, according to the same source.
From Couch to Champion: It Could Be You
This is evidence that, in true sportsmanship, the game is open to any gamer who thinks he or she has what it takes to bring the trophy home. As FIFA explains, any gamer can sign up and climb the leaderboard. Players start by achieving a minimum number of wins to become verified contenders - currently set at 27 for 2019 - and are then invited to a series of qualification rounds. This means that they take on other eligible players for a chance to get a coveted spot on the live events and Weekend League matches that form the FIFA 19 Global Series Points rounds. Only the 60 best from the leaderboard will proceed to the playoff rounds, with only 16 from each platform, PlayStation and Xbox, advancing to the finals. After all, Xbox 360 is the official console for the FIFA World Cup.
The thing is, that any of those initial 20 million players could be the final champion, as FIFA adopts what is often referred to as the couch-to-champion approach. Sometimes even the players themselves do not know how good they are and how far they are able to go, until they start playing. Mosaad Aldossary from Saudi Arabia, known by his alias Msdossary, was crowned the 2018 champion after beating Stefano Pinna by 4-0. Neither of them had ever reached the finals before. They battled their way through 20 million other competitors, and especially the top 32 players from 19 different countries who made it to the Grand Final. The stakes are high - not only in terms of prestige, but also in the total prize. Msdossary took home $250,000, while previous winners had also been invited to meet football legends such as Lionel Messi and Cristiano Ronaldo.
The FIFA eWorld Cup truly stands out in terms of eSports tournaments that are open to any player willing to dedicate time and effort into improving their game - and the perks that come with rising to the top of the championship are worth every bit of it. "