Xbox is a huge online community, boasting millions of players from all over the world. As in real life, the online community reflects all manner of human beings, from the shy to the aggressive, to the competitive player and the cheat. Yes, some players have worked out how to cheat, and it's effectively ruining other people's experiences of the game.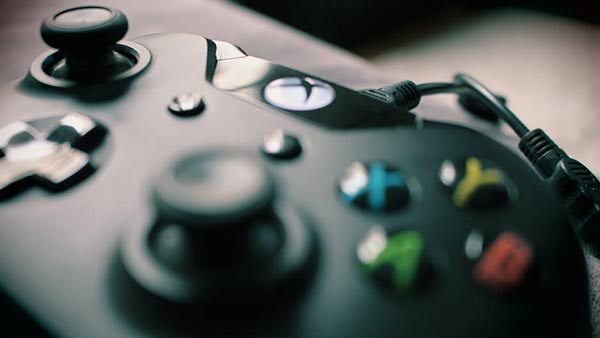 Cheating is not a new online phenomenon - it's likely that it will always be a blight on online gaming in some form or another. Anyone who regularly plays poker online has realised that you are likely to encounter a cheat at some point or another; if there's a way to cheat in a game, someone out there will find it, whether it's through hole card cheating, botting software or collusion. It's impossible to prevent collusion in online poker for example, which is the action of working with another player at the online poker table, communicating via Skype or Facetime. Although it may be impossible to prevent, online poker players can spot cheats; for example, two players who are always at the same table is a big nod to collusion, as are the two players who always seem to be entering the pot together.
As with online poker, it's easy for Xbox players to understand that their game is being ruined by the presence of online cheats, and they wonder if there's anything that can be done to prevent it. Cheats exploit all manner of online games. For example, Sea of Thieves' more gruelling and competitive aspects are immensely damaged when exploited and abused by online cheats. Hacking has become a real issue. In general, Xbox players have been protected against hacking by the very nature of console gaming, but now hackers are beginning to rear their ugly heads on
Xbox One
. There is a particular hack that makes it possible for an online cheat to automatically aim for another player's head or chest, making the competitive elements of the game fall apart. In time of course, all hackers and cheats will be banned from
Xbox Live
but that's not enough for the players who have had their gaming experiences ruined by their presence.
Cheating on Playerunknown's Battlegrounds (or PUBG) is so common that users are being arrested and having their information stolen. Because of the competitive nature of the game, users have been downloading software to give themselves a leg-up, making it easier for them to pinpoint and annihilate other people in the game. But the software that these players have been downloading is stealing information from the users themselves, and fifteen suspects have been arrested for installing software on other people's devices, including Trojan Horse software, to extract information for nefarious purposes. The scale of cheating on PUBG is mind bogglingly vast, and in January 2018 more than a million cheaters were caught, and the situation continues to escalate.
Considering the scale of the problem, it's not difficult to see why gamers have reached boiling point over the extent of online cheating. One gamer posted to Microsoft, "the cheating on Red Dead Redemption is totally out of control. We report (them) time and time again, but they don't seem to lose their accounts or get suspended. Every night there are tons of modders and hackers cheating and freezing other players Xbox units. Is anyone from Xbox listening? Does anyone care?"
The onus for preventing cheating is never really on the players, but there is a reputation system in place. Xbox Live program manager Michael Dunn commented, "With the new community-powered reputation model for Xbox One, we want to help you avoid the players you don't want to play with. Our new reputation model helps expose people that aren't fun to be around and creates real consequences for trouble-makers that harass our good players". The reputation model works by cataloguing each user as a colour: green indicates a good player for example, while red means "avoid me". Now a gamer can suss out other gamers simply by checking a person's reputation score.
We've already discussed the enormous cheating problem in Playerunknown's Battleground, but Bluehole revealed it had recently discovered a new pattern of cheats in action, and that the cheats would be "permanently banned in a single wave".
In fact, Xbox One cheats may soon be caught by brand new cloud-powered artificial intelligence. Microsoft have recently put in a patent application for developing such a thing. By searching for suspicious behaviour or achievements, this A.I would be able to clamp down on cheating players. There's little for individual players to do to prevent cheating aside from reporting the culprits, but with A.I on the horizon and reputation scores and clamp-downs in the meantime, let's hope that the future of the Xbox is relatively cheat-free.
"