Underground sub-culture. Just some geeky thing. Nerd gatherings. Waste of your youth. Cyber-athletes arenít really athletes. Why is it even called a sport anyway?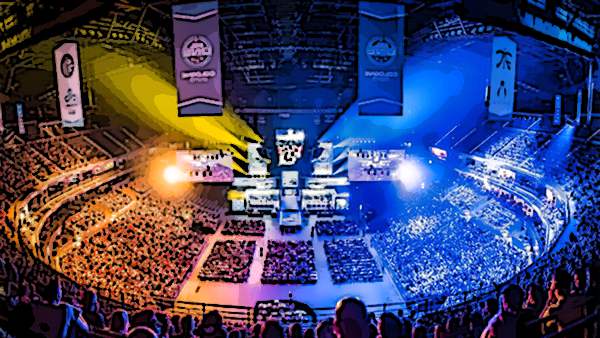 Possibly a couple of decades ago the first three were fitting, but no longer. Whether you like it or not, eSports is here to stay, with both businesses outside the industry and the media finally starting to realize the magnitude of this soon-to-be billion dollar phenomenon.
Competitive gaming, or eSports, has its roots in the 1970ís and grassroot level is where it stayed until the 1980s. This is when game shows on TV started to unknowingly pave the way for what was to come. In basements and garages across the globe, LAN (Local Area Network) parties where you can compete with and against your friends began to surface.
Some larger tournaments were held in the early 1990s, but the emergence of Cyberathelete Pro League (CPL) in 1997 was one of the first times competitive gaming began to look like what it is today. Now winning a major tournament can transform a group of timid teenagers in to millionaire playboy celebrities of the eSports universe. Names like fNatic, SK Telecom T1, Virtus.pro, Natus Vincere and Evil Geniuses are familiar to any eSports fan.
In early 2017, Intel Extreme Masters in Katowice, Poland gathered a record attendance of 173,000 people while amassing a staggering 46 million unique viewers online in 19 different languages. This trumps Trumpís inauguration by over 15 million. At pinnacle of the sport, the money is serious. The International, the final tournament of one of the most popular games, Dota 2, boasted a prize pool of almost $25 million in 2017.
Itís easy to see why the industry revenue has skyrocketed from $325 million in 2015 to $696 million in 2016 and with the double figure growth percentage annually, is expected to reach $1.49 billion by 2020. The global audiences have grown from 235 million to 385 million with the 2020 figure predicted to be just shy of 600 million. Tournaments have been covered on ESPN and BBC, with South Korea having dedicated 24h eSports TV channels.
The audiences are also soaring in the UK. In 2016 the figures reached over 6 million, most of which unsurprisingly young males. UK is already the sixth biggest gaming market in the world $3.8 billion, and now eSports is drawing interest from parties which general population may find surprising.
At least PSG, West Ham and Manchester City have signed professional FIFA players, with teams like Valencia, Schalke and FC Copenhagen also getting involved. Online betting site
Betway
are also now sponsoring a Swedish professional team Ninjas in Pyjamas. Most recently, Tottenham revealed that they are looking to host
eSports
events in their new stadium, potentially raking in £3 million per event. SSE Wembley already hosted the sold out, four-day League of Legends semifinals in 2015.
Right now the rate of growth is near uncontrollable, and with the increased popularity and competition, the darker side has also increased. Cheating, performance enhancing drugs and corruption are already issues. But the industry is fighting back and British Ian Smith recently became the first eSports integrity commissioner, bringing 20 years of experience from traditional sports.
Outside the highest level and especially in the global hotbed of eSports, South Korea, gaming addiction has been a cause of concern since early 2000s. This may seem distant, but the UK's first eSports addiction clinic in Somerset opened itís doors already seven years ago.
In South Korea, eSports has already shaped the society enormously, with the ďCinderella LawĒ looking to reduce the harmful effects of gaming coming to power already in 2011. At the same time, some schools have decided not to fight the tidal wave but to ride it. One school has even made the classrooms look like internet cafes equipped with top-spec hardware to attract students to attend.
As in any sport, reaching the highest level calls for sacrifices. The professionals train 8-15 hours per day, usually seven days a week from an early age. The top professional teams have training facilities much like football or basketball teams where they also live. The physical demands of a ďtraditionalĒ athlete may be superior, but the amount of work and the psychological demands are very much up to the par. And sometimes even greater.
Regardless of how you feel about
eSports
, buckle up. Because itís coming, and itíll be huge."