| | | |
| --- | --- | --- |
| | The Sims 4 Is Now Available for Digital Pre-order on Xbox One | |
The Sims 4 Is Now Available for Digital Pre-order on Xbox One

''The Sims 4'' is now available for digital pre-order and pre-download on Xbox One.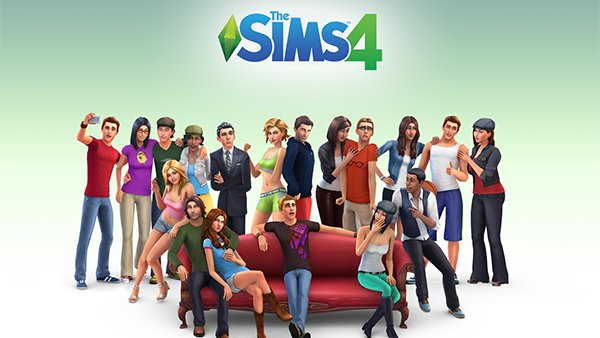 Enjoy the power to create and control people in a virtual world where there are no rules. Express your creativity as you customize your Sims' distinct appearances and unique personalities. Choose their fashions, select their hairstyles, and give them life aspirations. Effortlessly build your Sims the perfect homes with the all-new room-based Build Mode, choosing your favorite designs and décor. Develop your Sims' relationships, pursue new careers, and shape the rich and entertaining moments of their lives. Explore beautiful worlds with unique environments and travel to neighborhoods where you can visit venues and meet other interesting Sims.
There are 2 versions of The Sims 4 available for pre-order:
The Sims 4 Standard Edition ($49.99/€49,99/£44.99/$69.95 AU) – This bundle includes the game. Pre-order and get The Sims 4 Perfect Patio Stuff featuring hot tubs, more fashion, and bonus décor!


The Sims 4 Deluxe Party Edition ($59.99/€59,99/£54.99/$89.95 AU) – This bundle includes the game and Deluxe Party Edition content featuring Life of the Party Digital Content, Up All Night Digital Content and Awesome Animal Hats Digital Content. Pre-order and get up to 3 days of early access and The Sims 4 Perfect Patio Stuff featuring hot tubs!
"The Sims 4" will be available on Xbox One and PlayStation 4 on November 17, 2017.
For more information on "The Sims 4", check out all of our coverage via the Xbox One Games hub and don't forget to follow us on Twitter, Google+, Facebook, YouTube and Pinterest for more of the latest Xbox One News, Xbox Release Dates, New Xbox 1 Games, Upcoming Xbox One Games, DLC, ID@Xbox Games, Achievements, Screenshots, Videos & Game Trailers, Xbox One X vs PS4 Pro Specs and much more.
Xbox One Games:
The Sims 4
"
| | | |
| --- | --- | --- |
| | Related Stories | |

| | | |
| --- | --- | --- |
| | Most Popular | |

| | | |
| --- | --- | --- |
| | Rate this Article | |
| | | |
| --- | --- | --- |
| | Associated Topics | |
Associated Topics




| | | |
| --- | --- | --- |
| | Site Statistics | |

| | | |
| --- | --- | --- |
| | Site Statistics | |

HQ Online Statistics
Members: 7 | Guests: 778 | Xbox Live Tags: 4,385


Forums

Active Users: 296

Profile

Active Users: 154

Your Account

Active Users: 126

Home

Active Users: 42

Downloads

Active Users: 34

Xbox Games

Active Users: 30

News

Active Users: 29

Xbox Homebrew

Active Users: 23

Xbox Tutorials

Active Users: 17


Active Users: 7

View More Detailed Statistics

| | | |
| --- | --- | --- |
| | Site Statistics | |

| | | |
| --- | --- | --- |
| | Xbox Download Stats | |

| | | |
| --- | --- | --- |
| | HQ Network Affiliates | |

| | | |
| --- | --- | --- |
| | Xbox-Hq.Com - Archived News | |

Tuesday, June 18
Microsoft is planning two new Xbox models: on
published by: forahobby | Page Views: 44 | Comments: 0

Tuesday, June 11
Battlefield V Chapter 4: Defying The Odds Is
published by: forahobby | Page Views: 32 | Comments: 0

Monday, June 10
Call of Duty Modern Warfare 2019 Arrives Octo
published by: forahobby | Page Views: 41 | Comments: 0

Saturday, June 08
June 2019's Xbox Games With Gold
published by: forahobby | Page Views: 65 | Comments: 0

Friday, June 07
GRID 2019 Announced for Xbox One, PS4 and Win
published by: forahobby | Page Views: 37 | Comments: 0
How online video games are the most lovable b
published by: forahobby | Page Views: 54 | Comments: 0

Thursday, June 06
Bloodstained Ritual Of The Night Xbox Digital
published by: forahobby | Page Views: 51 | Comments: 0
Ghostbusters HD Remaster Announced for Xbox O
published by: forahobby | Page Views: 55 | Comments: 0
Best tips to write the script for online game
published by: forahobby | Page Views: 72 | Comments: 0

Monday, June 03
Layers of Fear 2 is now available on Xbox
published by: forahobby | Page Views: 58 | Comments: 0

Friday, May 31
F1 2019 launches June 28th on Xbox One, PlayS
published by: forahobby | Page Views: 60 | Comments: 0

Monday, May 27
Project xCloud | More For Gamers And Develope
published by: forahobby | Page Views: 52 | Comments: 0

Thursday, May 23
MotoGP 19 now available for digital pre-order
published by: ozzy | Page Views: 62 | Comments: 0

Tuesday, May 21
Monster Hunter World Iceborne DLC Releases in
published by: forahobby | Page Views: 57 | Comments: 0
Why has the boom in Minigames failed to mater
published by: forahobby | Page Views: 70 | Comments: 0

Friday, May 17
LEGO DC Super-Villains: Young Justice DLC Ava
published by: forahobby | Page Views: 84 | Comments: 0
Dragon's Lair Trilogy Digital Pre-order Now A
published by: forahobby | Page Views: 102 | Comments: 0

Thursday, May 16
Ghost Recon Breakpoint Release Date, Digital
published by: forahobby | Page Views: 59 | Comments: 0

Saturday, May 11
War Thunder announces upcoming release of the
published by: forahobby | Page Views: 88 | Comments: 0
Latest X-Box games available
published by: forahobby | Page Views: 114 | Comments: 0

Friday, May 10
The Best Xbox One Games 2018/2019
published by: forahobby | Page Views: 108 | Comments: 0

Tuesday, May 07
Venom Gears Up for Mortal Kombat with new Mul
published by: forahobby | Page Views: 81 | Comments: 0

Tuesday, April 30
Madden NFL 20 Digital Pre-order Available For
published by: forahobby | Page Views: 82 | Comments: 0
Best Card and Casino Games for Xbox
published by: forahobby | Page Views: 138 | Comments: 0

Monday, April 29
Xbox Games With Gold For May 2018 Announced
published by: forahobby | Page Views: 74 | Comments: 0

Thursday, April 25
Free Play Days Event: Gears Of War 4 And The
published by: forahobby | Page Views: 89 | Comments: 0

Wednesday, April 24
Remnant From The Ashes Release Date Announced
published by: forahobby | Page Views: 90 | Comments: 0

Tuesday, April 23
Fifa eWorld Cup: The Most Open eSports Tourna
published by: forahobby | Page Views: 130 | Comments: 0

Friday, April 19
STAR WARS Jedi: Fallen Order coming in May; D
published by: forahobby | Page Views: 131 | Comments: 0
Disc-less Xbox One S All-Digital Edition comi
published by: forahobby | Page Views: 106 | Comments: 0
World Of Warships Is Out Now For Free On Xbox
published by: forahobby | Page Views: 88 | Comments: 0

Thursday, April 18
What are the Best Gambling Games for Xbox and
published by: forahobby | Page Views: 140 | Comments: 0

Tuesday, April 09
Truck Driver goes Free-to-Play with in-game m
published by: forahobby | Page Views: 91 | Comments: 0

Thursday, April 04
Thrustmaster Teams Up with Jean Alesi eSports
published by: forahobby | Page Views: 104 | Comments: 0

Tuesday, March 26
Xbox Games With Gold free games for April 201
published by: forahobby | Page Views: 160 | Comments: 0

Monday, March 25
Xbox Phantom White Special Edition Wireless C
published by: forahobby | Page Views: 127 | Comments: 0

Saturday, March 23
Mortal Kombat 11 (Mk11) closed beta begins Ma
published by: forahobby | Page Views: 166 | Comments: 0

Friday, March 22
PHAR LAP Horse Racing Out Now For Xbox One an
published by: forahobby | Page Views: 102 | Comments: 0

Tuesday, March 19
Minecraft is Coming to Xbox Game Pass in Apri
published by: forahobby | Page Views: 152 | Comments: 0

Monday, March 18
2019's Upcoming Game Releases for Switch, PC,
published by: forahobby | Page Views: 207 | Comments: 0


News Archive



| | | |
| --- | --- | --- |
| | Popular Xbox Games | |
The URBZ: Sims in the City
Page Views: 352089

For the first time, Sims are living in the city where reputation (rep) is everything. Players will custom-create these new Sims, called Urbz, by customizing their unique style and building their statu..

More Xbox Games